Keiko Tanabe
MASTER ARTIST
Mastrius Artist Mentor
This artist is mentoring at Mastrius. Visit our how it works page for membership details.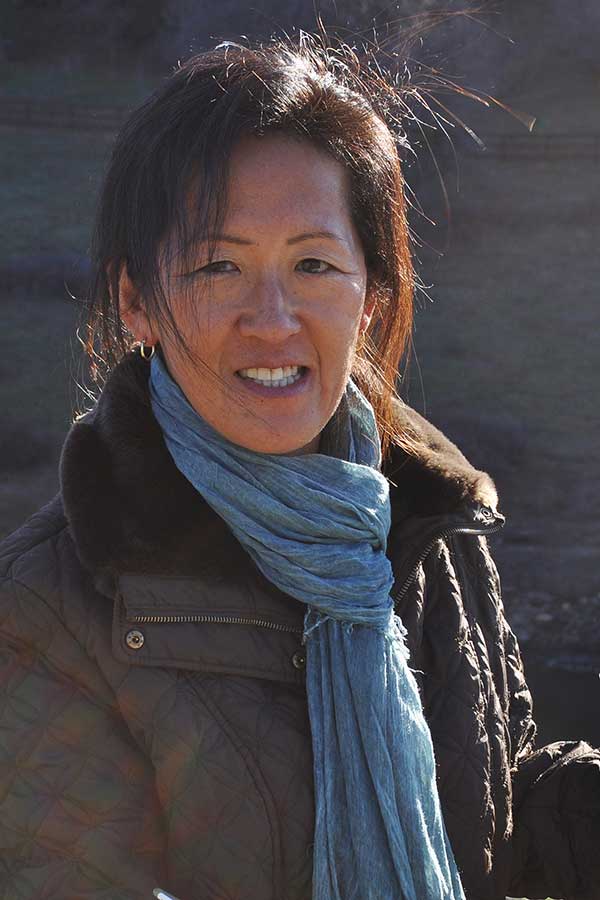 Mentoring Emerging Artists
Not sure if you're an emerging artist? Find your stage here.
MEDIUM: Watercolor Art | Graphite Art
SPECIALTY: ✔ Technical
I believe that artwork is a mirror of what an artist feels about the subject, so it has to effectively communicate the artist's vision through various techniques and components. What often triggers me to paint is not really the subject matter itself. When I see an interesting pattern of light and dark creating a certain mood or atmosphere, I stop and observe because something about it speaks to me.
That pattern can be a very dramatic contrast like a complex urban scene of skyscrapers with the sun setting behind them that cast long shadows. Or it can be found in a subtle contrast such as a rural landscape on a misty day with fog slowly moving through valleys between rolling hills.  Or it can be nice reflection on the shiny floor inside a bar or a profile of someone with contrasting tones on his face. These all have an evocative quality to me.
When I see that and am moved by it, I know I have found something that could be an emotional basis as well as a design component to create a painting from. As a landscape artist, I also strive to capture a sense of time and place. Especially when I am on location, I feel the place in all of my senses and the connection I establish that way to the subject is important.  It allows me to feel I am part of the scene.  It helps me delve into finding out what about it really speaks to me.
As I always say, I don't think I choose a subject; rather it chooses me.  I just have to be acutely aware when that happens.  I think my painting is a mere response to that.
KeikO's EXPERTISE
Listed below are this Mentor's specialty skills. Join this group if you want to grow in these areas.
Specialty: ✔ Technical
JOIN NOW
select your mentorship group
If the group you're interested in has a waitlist, you have the option to join another group to get started. When your group opens we can transfer you over.
Emerging
Mentorship Membership
$ USD
87
/

Monthly Membership
Next session: June 25, 2023
On the 4th Sunday of every month
This global group meets at:
10:00 AM - 12:00 PM MDT

Sun


12:00 PM - 2:00 PM EDT

Sun


5:00 PM - 7:00 PM BST

Sun


2:00 AM - 4:00 AM AEST

Mon



...and your timezone too!
Contact us if you need help
Looking to Start Today?
These Mentors have a focus similar to Keiko: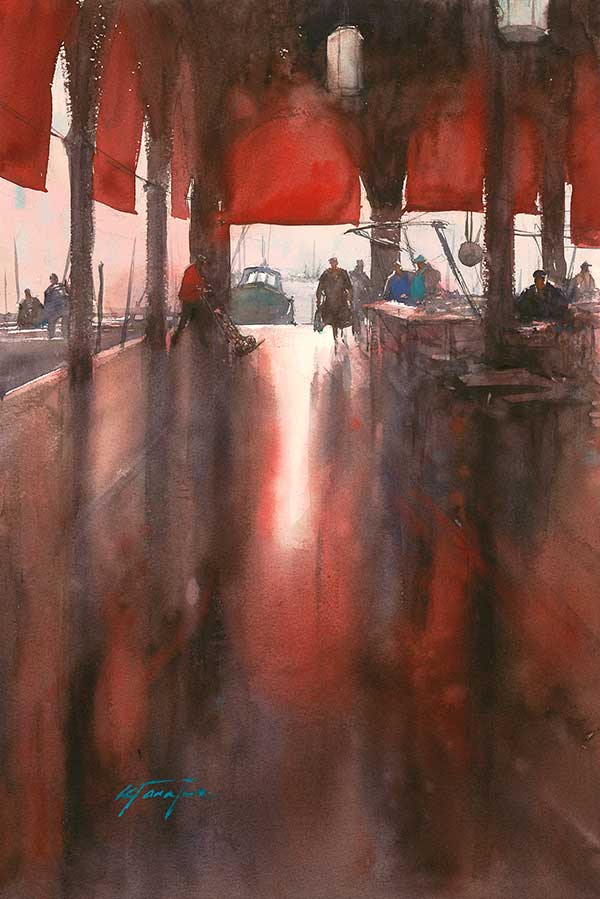 Keiko was born in Kyoto, Japan.  As a child growing up in an art-loving family, she always enjoyed drawing and painting and won many awards in children's art contests.  However, art was not her chosen field of study later on.  She earned a B.A. in intercultural communication (International Christian University, Tokyo, Japan) and an M.A. in international education (UCLA, California).  She then worked in international relations positions in a Japanese government trade organization in Tokyo, at a large law firm in San Francisco and at a private consulting firm in San Diego.  For decades, she has traveled extensively, mainly in European countries, Asia and North America.
Through all these years, Keiko knew there was in her heart the growing desire to someday become an artist.  That, fueled by her love of travel and strong interest in other cultures, eventually found its way out in 2003.  After learning basic drawing and watercolor painting skills at a local community school in San Diego, she took on her first project as an artist together with her father, a renowned scholar of French literature in Japan.  Through the Azure Sea and Sky of Provence: A Tribute to Her Joie de Vivre (Kosei Publishing, Osaka, Japan) was published in August, 2003, authored by her father and illustrated by Keiko.  From then on, she intensely taught herself to be fluent in watercolor painting, just as one would do to master a foreign language.
Mostly self-taught, Keiko embarked on a professional art career in 2005 and started exhibiting publicly.  In the same year she took a workshop from Alvaro Castagnet and discovered the joy of plein-air painting.  Since that year her paintings have been juried into many exhibitions across Americas and in Asia and Europe.  Her work has been purchased by private and corporate collectors from all around the world.  She also had her paintings published in leading art magazines in the U.S., Europe and Japan. 
Additionally, she self-publishes her art books and nine books have been completed by 2019.  She's also a sought-after workshop instructor.  Since 2011, she has been invited to and completed successfully more than 230 workshops and numerous live demonstrations around the world.  She has served as a juror in a number of art exhibitions including some major watercolor shows around the world such as the Transparent Watercolor Society of America, the International Watercolor Society, the Northwest Watercolor Society, the Utah Watercolor Society and the New Mexico Watercolor Society.  
In 2015 she was named an official Ambassador for Winsor & Newton.  In 2018, she was appointed to the advisory board of the American Watercolor Weekly.  In 2018 and 2019, she was invited to be a faculty member for the Plein Air Convention & Expo, the world's largest plein-air painting event.
Keiko currently lives in San Diego, California.