FREE WITH YOUR MEMBERSHIP
All LIVE Ask the Master Panel Discussions and LIVE DEMOs. We have events every week!
10% OFF your 2nd, 3rd, 4th, etc Mastermind Groups.
Mentorship Badges for your Artist CV.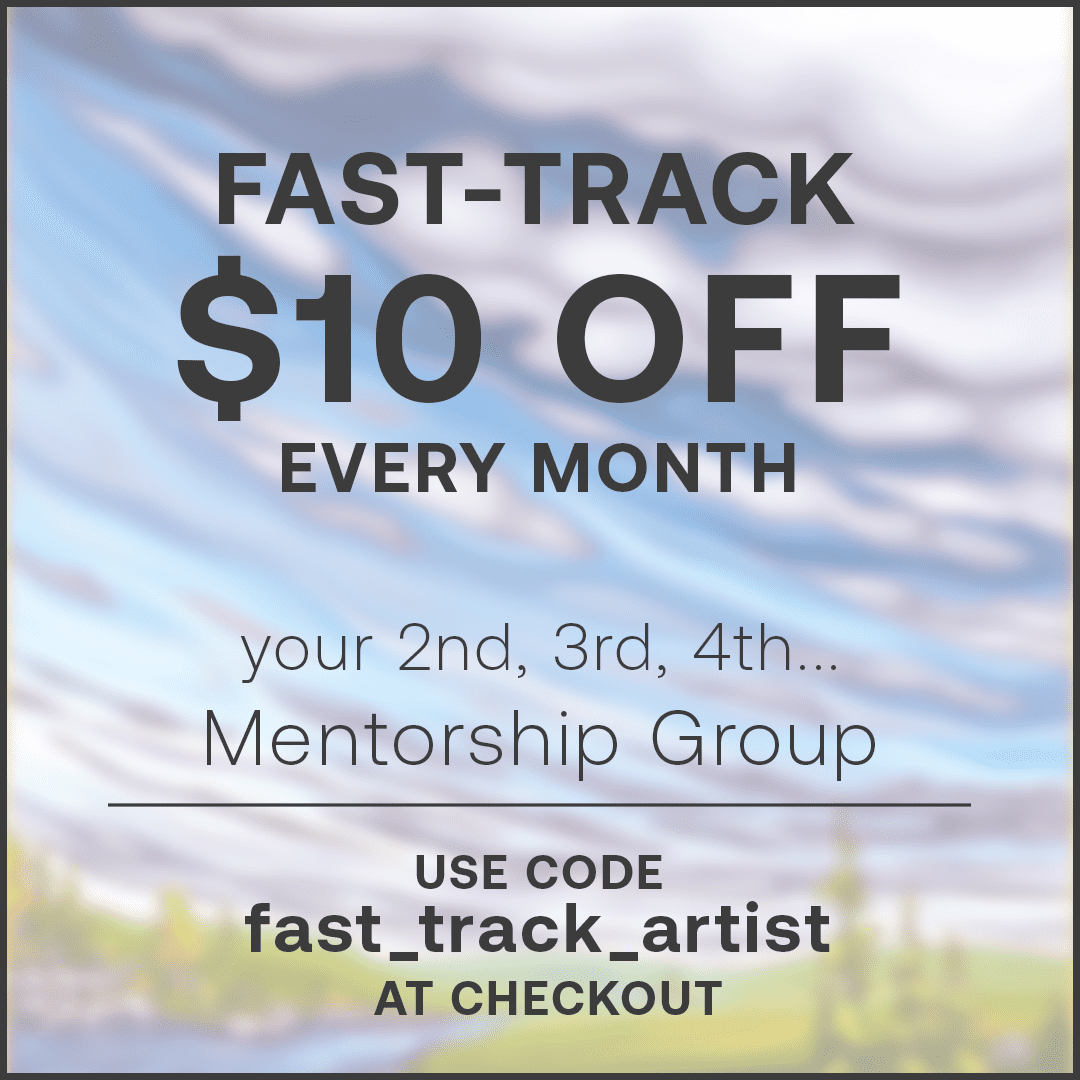 Use Code: fast_track_artist Only applies while you are in multiple groups.
If you don't apply the multiple group discount at time of purchase, Mastrius will do it for you. In this case, the discount will start in your second month.
Mentorship Badges
For Your Artist CV
Master Mentorship has proven to be incredibly valuable for our members and also to be more effective than traditional workshops and formal art education. We want to celebrate this value and the achievements of our Mastrius artists by providing these Mastrius-certified badges for our Artist's CVs.
For Aspiring, Emerging, and Professional Tier Mentorship Groups.
For the completion of 1 year of Master Mentorship for the Aspiring and Emerging Tier
For the completion of 6 months of Master Mentorship for the Professional Tier