Dive Deeper Into Our
Artist Community
Artists thrive through the support of peers.
Be part of that transformation by becoming a Navigator!
GET PAID TO DO WHAT YOU LOVE!
Get FREE Mentorship, Accelerate Your Art, and Help Others Succeed!
Apply to Become a Navigator, Today!
The Glue that Binds the Mastrius Community Together
Navigators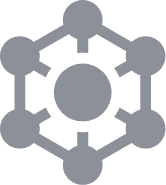 Navigators are the heart of our community! 
Here's your chance to connect deeper with mentors and other artists. Building strong relationships, while being mentored, allows you to thrive and accelerate your art journey.
Join Mastrius in a Paid Support Position
Read to the bottom and apply if you feel it's a great fit!
Mastrius Stats
900 Creatives & Growing
85+ Navigators
180+ Mentors
On average, Navigators take on 2 groups
Become a Member & a Navigator to get the FULL Mastrius Experience!
What Does a Navigator Do?
Navigators are artists, who are mentored and help other creatives succeed in their artistic journey.
They lead, nurture, and guide creative peers while building partnerships with our Mentors and nourishing relationships with members.
While Navigators build community within their mentorship groups, they also ensure each session runs smoothly and that mentees have a voice in their learning.
At Mastrius, members come for the Mentor and stay for the Community!
If you value the importance of community, love seeing others succeed, and want to contribute in a more meaningful way, apply to JOIN our team of Navigators.
Experience the best of what Mastrius has to offer while accelerating your craft, growing confidence, and building leadership skills.
Many of our Navigators see immense growth in their craft because being a Navigator allows them to part of multiple mentorship groups. Additionally they increase in confidence as they give back to our community of artists by sharing their experiences and expertise in their mentorship groups.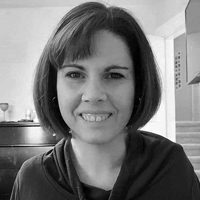 I came to Mastrius looking for a place to develop my artistic skills and while I certainly found that, I discovered so much more. I didn't realize how important and life-giving having a supportive community would be. I have met artists and mentors from all over the world and have made lifelong friends while seeing my own art practice grow in leaps and bounds.
Becoming a Navigator felt natural to me because I have a strong belief in helping others and it has certainly been exciting to witness the growth of my artistic peers. Not to mention I have felt strengthened and supported by this inclusive community. Being a Navigator has allowed me to pay it forward to other artists.
As Lead Navigator, I love working with this caring and generous community of artists. The Navigator role is fulfilling and may be the next right step in your artistic journey. I look forward to working alongside you!
As a Navigator, I accelerated my technical and, leadership skills, discovered how important community really is, found my artistic voice, and developed both artistic and personal confidence. Being a Navigators has allowed me to envision myself as a serious artist.
Navigator's key purpose is to facilitate monthly mentoring sessions (with the Mentor), and a mid-month informal meeting with group members. Navigators help mentor members to higher levels of performance while working with them to discover and plan the learning trajectory of their group.
Free mentorship for groups you navigate.
Cash compensation for the work you do in-between sessions
Discounts on Mastrius Courses and a Mentorship group you are a member of
Cash bonus for staying with and helping your group move to a new Mentor
Unique relationships and bonds with your mentors. You choose who you want to work with and groups that work with your schedule!
Growth and development of Leadership and Facilitation skills
Accelerated growth of your art practice and skills. Being a Navigator builds your practice and confidence faster.
Access to a supportive group of like-minded creatives through online informal get togethers with other Navigators and Mentors. Build meaningful friendships and connections.
Network growth and access to artist opportunities within and outside of the Mastrius Community. Get yourself known and recognized
Have a direct influence on the learning trajectory of your group.
While we train our Navigators, we are looking for people who embody these values:
Creative Peer – You have a vested interest in helping members achieve their learning goals and sets the example by being mentored themselves.
Natural Encourager – you are innately positive and supportive. You encourage and gently challenge others when needed while creating safe places for artists to share.
Networking – you have or are willing to have a social media account (Instagram, Facebook, etc.) to help your Mentor and Mastrius co-market your group You are wiling to share your art journey and progress with others.
Relationship Builder – you have a desire to foster meaningful and effective working relationships with members and Mentors while ensuring the learning trajectory of your group is met and communicated.
Wants to Accelerate the Growth of their Art Practice – Navigators often navigate more than one group in addition to being a member in other groups. You desire to speed up the growth of your skills and being a Navigator to achieve this.
Generous in Sharing – you are willing to share your unique skills, insights, and experiences while fostering an environment where others reciprocate.
Community Builder – you are engaged and show interest in group members and their creative journey. You build relationships of trust.
Attend and facilitate bi-weekly live Zoom sessions
Monitor group communications regularly in between-session
Help discover and discuss group's learning trajectory and assist in planning monthly Mentor sessions
Work with your group to identify and select relevant Mentors to work with
Stay up to date on current Mastrius processes and procedures (two Navigator meetings per month)
Liaise with Mastrius leadership and provide feedback on areas we can improve on
Leadership and facilitation skills are an asset
Excellent communication skills
Detail oriented and organized
Ability to build community and meaningful relationships
Adaptive and responsive
"Quiet confidence" – resisting the urge to speak on every subject or answer every question.
Comfortable with relevant technology platforms (Zoom, MastriusChat, email). Training provided.
Able to troubleshoot technical and other issues
Learn about Navigator Responsibilities. Click here.
Be a Mastrius Member or a Mentor for at least 3 months
Navigate at the same or lower level that you're at as an artist (i.e. Aspiring Artists Navigate Aspiring Mentorship Groups, Emerging can navigate either, Accomplished can navigate all three levels of Mentorship)
Have an interest or experience in the same subject or medium as the Mentor
Apply to become a navigator:
To apply, we ask that you have been a member of a mentorship group for 3 months or already a Mentor.
It's beneficial for Navigators to understand the perspective of a member first.
If you meet the criteria above, apply below: