Unlock Your Artistic Potential
Mentorship is the fastest way to go from where you are today, to where you want to be!
Learn How Mentorship Works or join this mentors group below.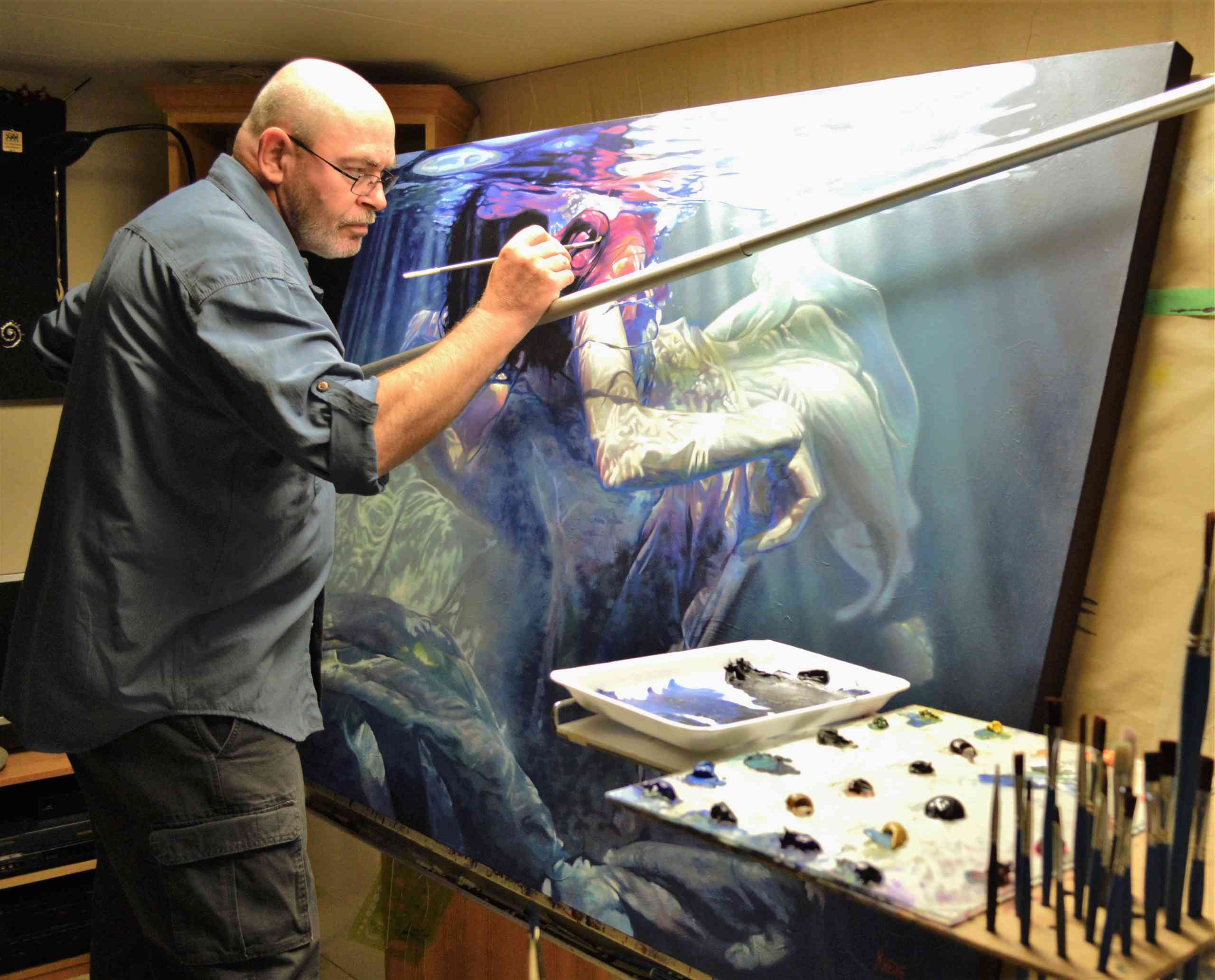 Mentoring Emerging and Accomplished Artists
Not sure if you're an emerging and accomplished artist? Find your stage here.
MEDIUM: Oil Paint | Watercolor Art | Acrylic Paint
SPECIALTY: ✔ Generalist
I am a storyteller. My art is the expression of a carefully chosen moment, captured from a larger narrative. This story is constantly playing, moving forward and changing, as each painting alters the course of the narrative. As it ignites my imagination for the next. So the road is never a straight line.
I believe that artistic growth is directly bound to the challenge we undertake. The larger the risk, the greater the reward. So how winding the creative road is, will depend on how far from a straight line you're willing to push yourself. For me, the story is what I use to navigate that road – stories rooted in both my imagination and my experience. They give me a reason to paint … a concept. They give the painting a reason to exist beyond the surface visual. Sometimes the journey is loud, long and nerve wracking. Sometimes it's short and quiet. Even tranquil.
My writing has evolved, from simple anecdotes of my life, into the driving force of my creative process and how I connect to my subconscious. Using the anonymity of the story, I can explore and express my own joys and nightmares, pushing the edge of my comfort zone. It's the creative license that allows me to diverge from reality and present a sur real vision. It also gives me the freedom to explore darker themes. And the more I dip below the surface, the more I discover in myself. It's an endless source of inspiration, because each visit opens a door to the next.
The human form is, in my opinion, the most difficult and most complex challenge for an artist. Underpinning that challenge, are the technical considerations that face every artist. But the overlay, for me, is the most interesting aspect. And that comes from the nature of human interaction.
As humans, we have developed acutely tuned conscious and subconscious sensitivities to body language, posture, expression and situation. How we interact with each other is crucial to survival and is at the core of all culture. I call this the Social Aspect. These Social Aspect instincts vary from person to person, depending on his or her experiences, upbringing, religious beliefs, personal joys and pain. This diversity creates a reaction as personally distinct as a strand of DNA. I see this Social Aspect complexity as a unlimited, mysterious resource for reaching deeper and connecting with my emotions and those of my audience. And with figurative painting in particular, because it is "us," these connections are critical if the work is to resonate.
READ MORE
But they are not all. It is the artist's job – whatever kind of art that may be – to tell the truth as he or she knows it. So while each painting is a new experiment in exploring the bottomless complexity of "us." I strive to create an unobstructed vision and a clear, unpretentious communication of my thinking, through my realistic technique. I have found that bending and breaking traditional rules in terms of content, composition and viewpoint, has given my work a distinct ly rebellious, individualistic spirit. And it takes us all to the edge of comfort. But that's integral in setting the imagination free.
There are those who say that originality is dead. That all is derivative. I disagree. I think that originality is everywhere, albeit in widely varying degrees. I believe that my art is original. Certainly I have had influences, as has every artist. In particular, Da Vinci, Michelangelo, Vermeer and Rembrandt, through Degas, Monet, Rodin, Sargent, Parrish, N.C. Wyeth and Andrew Wyeth to Robert Heindel, Bob Peak, Brian Johnson, my father Harry Heine, and my friend Brent Lynch. All have provided me with some tool or inspiration, but in the end, my way is my own.
So this is where I am. The paintings I have done and the stories I have told, are where I have been. The interesting thing, from my point of view, is where I'm going. And that's the story yet to be told. That's my mission.
Mark's EXPERTISE
Listed below are this Mentor's specialty skills. Join this group if you want to grow in these areas.
Specialty: ✔ Generalist
Supplies and Tools – what to use, where to save, and where to spend
Studio Setup for Art Production
Running your art business the day-to-day
Crating and Shipping within Canada and Internationally
"Mastrius has done wonders for my confidence. I have managed to step way outside of my comfort zone which has in turn given rise to so many more opportunities to further my art career."
~ Deb, Emerging Artist
JOIN NOW
select your mentorship group
If the group you're interested in has a waitlist, you have the option to join another group to get started. When your group opens we can transfer you over.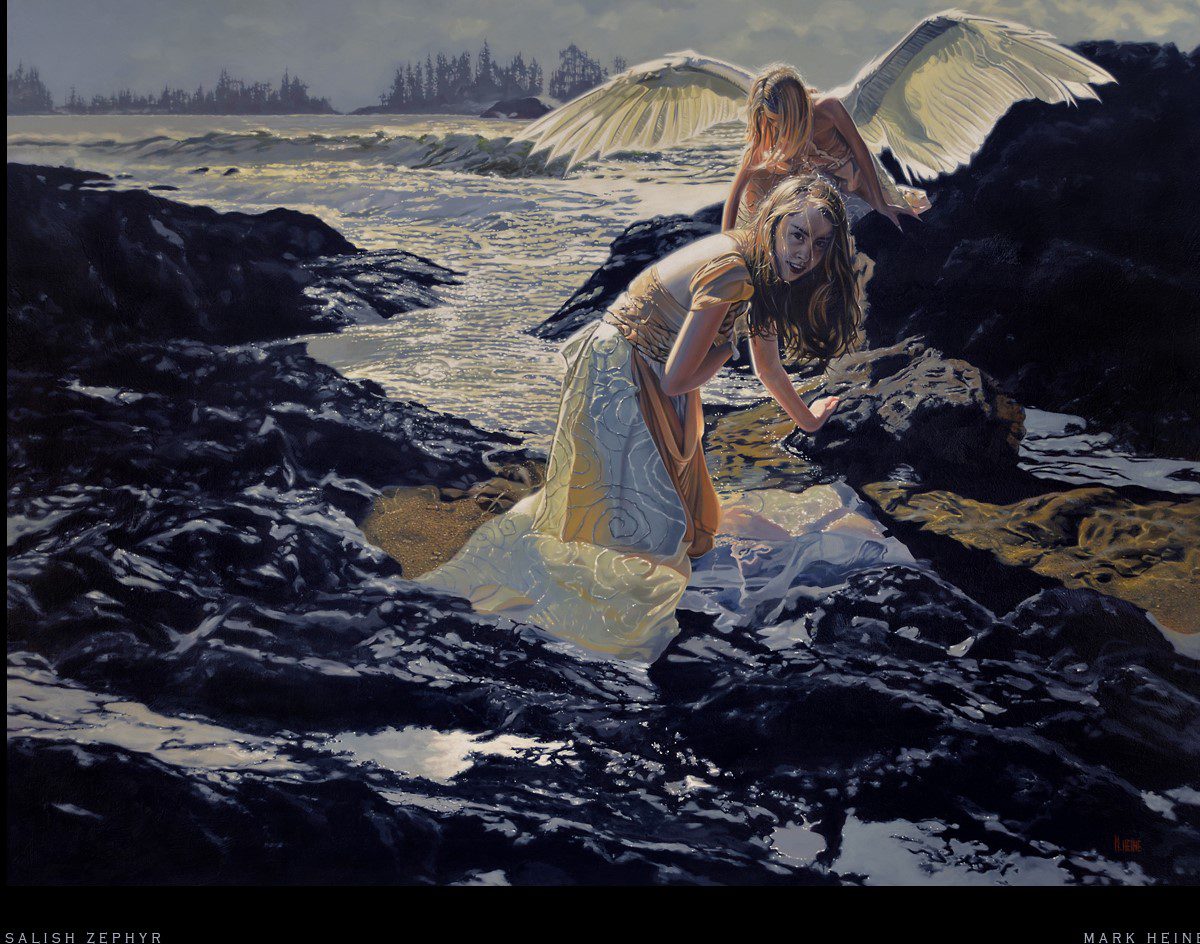 In his teens, Heine was awarded the 1979 Attorney General's Art Scholarship, eventually graduating from the Applied Arts Program at Capilano University in Vancouver, British Columbia. He established his own studio and, over the course of 38 years, has become one of North America's most sought-after talents, working through agents and galleries in New York, Los Angeles, Chicago, Santa Fe, Denver, Nashville, Philadelphia, Seattle, Toronto and Vancouver, where he has been showing with some of the most recognized artists in North America.
His work can also be found in galleries and collections throughout Europe, including the European Museum of Modern Art (MEAM) in Barcelona, Spain. Corporate commissions for clients such as Sony, Disney, Starbucks, and many others garnered him more than 40 national and international awards, and the Art Renewal Center has designated him the title "Associate Living Master".
Heine's work has also appeared in numerous print and online publications, including Hi-Fructose Magazine, Beautiful Bizarre Magazine, Magazin' Art, Applied Arts Magazine, American Art Collector Magazine, International Artist Magazine, The Guide Artist Magazine, Poets and Artists Magazine, The Artist's Magazine, Ophelia Magazine, Preview Magazine, Miroir Magazine, Realism Today Magazine, ARS Magistris Magazine, Galleries West Magazine and Voyage Chicago Magazine. Notable blogs featuring my work have been My Modern Met and The Creators Project.
Heine has come to realize that he is a storyteller. Writing has long been a key component of his creative process, and the symbiotic relationship of these two distinct disciplines has led to a unique approach to both. Bringing one of those stories to life – to larger than life – marrying fiction to painting, is the focus of his most recent works: the Sirens series. Each of his paintings is a captured moment in his coming Sirens book, a work of fiction in the genre of imaginative realism.
Mark, his wife and creative collaborator Lisa Leighton, and their two daughters, Sarah and Charlotte, live in beautiful Victoria on Vancouver Island, British Columbia, Canada.