Robin Thornhill
MENTOR ARTIST
Mastrius Artist Mentor
This artist is mentoring at Mastrius. Visit our how it works page for membership details.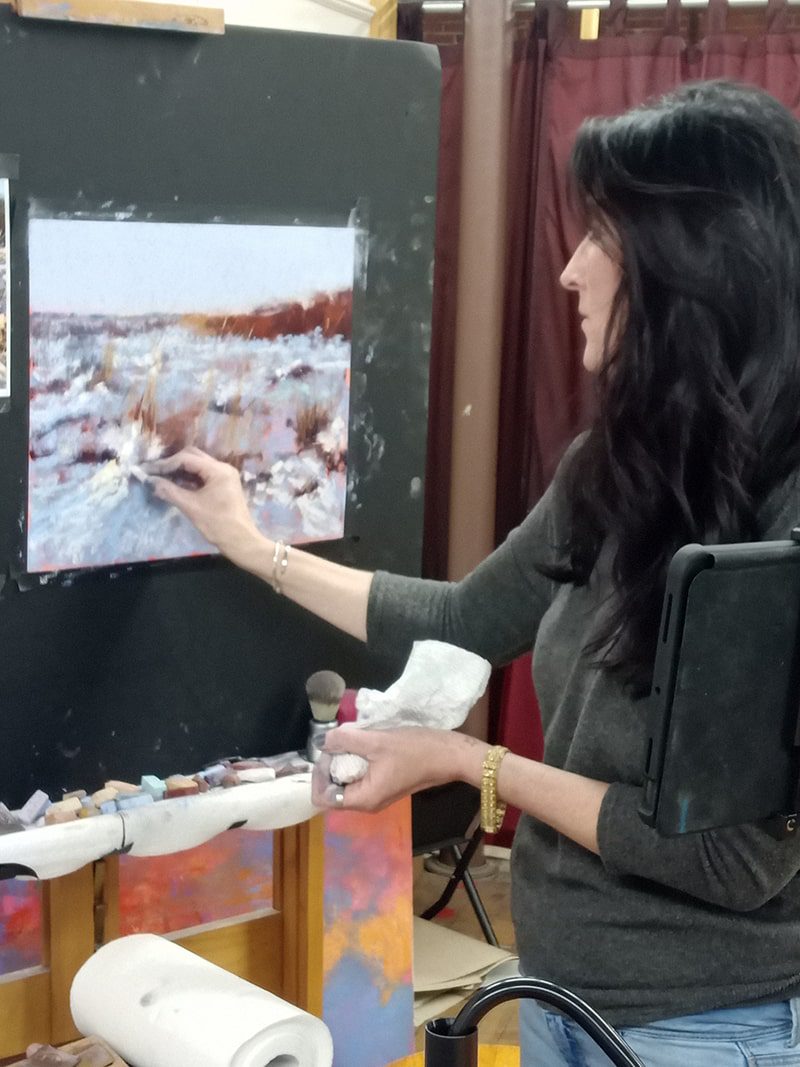 Mentoring Aspiring Artists
Not sure if you're an aspiring artist? Find your stage here.
MEDIUM: Oil Paint | Pastel Art | Charcoal Art
SPECIALTY: ✔ Technical
The New England coast has been the main source of inspiration for my paintings. 
I am endlessly intrigued by the shapes of the ever-changing marshes and sand dunes which vary between the seasons.
I love to carve out the different patterns that nature creates in land and sky. 
I primarily work in pastel, oil paints and charcoal. 
I use a similar technique in my pastel and oil paintings; using many layers to build up visual texture. 
Although I love both mediums, pastel is still my favorite due to its tactile quality, pure color and spontaneity of use.
Robin's EXPERTISE
Listed below are this Mentor's specialty skills. Join this group if you want to grow in these areas.
Specialty: ✔ Technical
Supplies and tools – what to use, where to save, and where to spend
Studio Setup for Art Production
Teaching How to Self Critique
Running your art business – the day-to-day
"Mastrius has done wonders for my confidence. I have managed to step way outside of my comfort zone which has in turn given rise to so many more opportunities to further my art career."
~ Deb, Emerging Artist
JOIN NOW
select your mentorship group
If the group you're interested in has a waitlist, you have the option to join another group to get started. When your group opens we can transfer you over.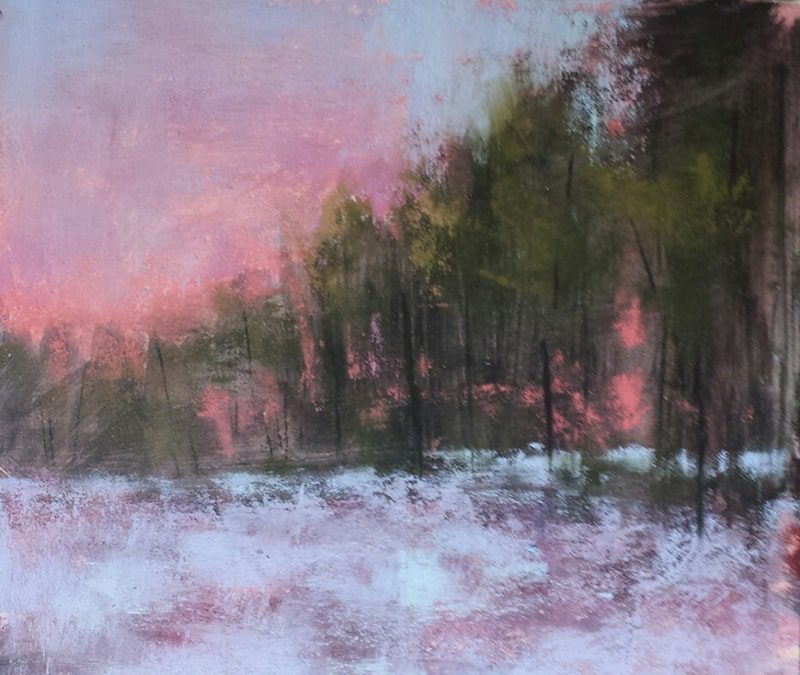 Professional Experience:
2007 – Present: Painting Instructor, Cedar Street Studios, Artist Muse Studio, Amesbury, MA
2012 – 2020:  Pastel Instructor, Newburyport Art Association, Newburyport, MA
Juried Memberships:
2014 – Juried into Pastel Society of America, Signature Member
2016 – Juried into Oil Painters of America, Associate Member
2017 – Juried in National Association of Women Artists (NAWA)
Collections:
Eden Hill Recovery Retreat, Canaan, CT
High Watch Recovery Center, Kent, CT
Recent Awards:
2021 – Outstanding Pastel & Fav 15%, July FASO Boldbrush Competition (In Your Atmosphere)
2021 – Finalist & Fav 15%, March FASO Boldbrush Competition (Parker River Refuge @ Day's End)
2021 – Honorable Mention, Southeastern Pastel Society International Exhibition
2021 – Best in Show, Newburyport Art Asc Winter Juried Show, Part 2
2021 – Fav 15% February Boldbrush Painting Competition (2 Paintings – My Backyard & Ocean's Song)
2020 – Outstanding Pastel Award & Fav15% – Boldbrush Painting Competition, December (Seaside Sunset)