Michael Freeman
MASTER ARTIST
Mastrius Artist Mentor
This artist is mentoring at Mastrius. Visit our How It Works page for membership details.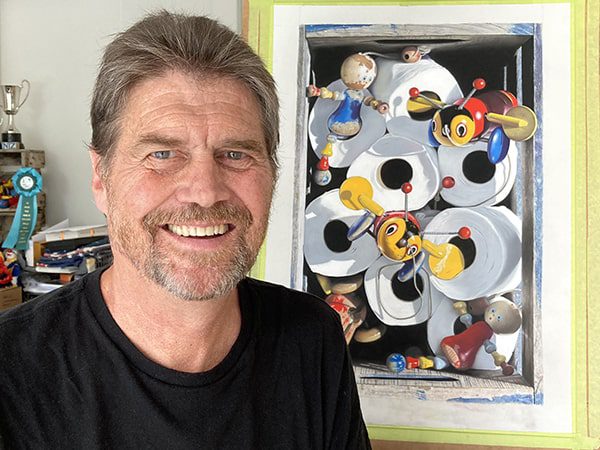 Mentoring Emerging Artists
Not sure if you're an emerging artist? Visit our How It Works page.
MEDIUMS: Soft Pastel
SPECIALTY: ✔ Technique ✔ Marketing
*Mentoring alongside Julie Freeman
Michael is an international award winning hyperrealistic artist from New Zealand who has had a fascination with realism since childhood and his main medium is pastel. In his artwork he strives to create images that have greater depth and feeling than can be achieved with a photograph.
Starting initially with acrylics, before discovering the wonderful medium of pastel – which suits his hyperrealistic style and love of detail.
Michael's subjects range from his current series of still life paintings featuring iconic New Zealand toys and objects, through – landscapes featuring  old weathered sheds, barns, railway carriages, windows and doors, old locks, and farm animals (mainly cows) – all inspired from photographic trips along New Zealand's roads.
Michael's EXPERTISE
Listed below are this Mentor's specialty skills. Join this group if you want to grow in these areas.
Specialty: ✔ Technique ✔ Marketing
Studio setup for art production
Supplies and tools – what to use, where to save, and where to spend
Teaching to Self Critique
Running your art business the day-to-day
Products, prints, & reproductions
"Mastrius has done wonders for my confidence. I have managed to step way outside of my comfort zone which has in turn given rise to so many more opportunities to further my art career."
~ Deb, Emerging Artist
JOIN NOW
select your mentorship group
If the group you're interested in has a waitlist, you have the option to join another group to get started. When your group opens we can transfer you over.
Emerging
Mentorship Membership
Next session: May 24, 2023
On the 4th Wednesday of every month
This global group meets at:
12:00 AM - 2:00 AM MDT

Wed


2:00 AM - 4:00 AM EDT

Wed


7:00 AM - 9:00 AM BST

Wed


4:00 PM - 6:00 PM AEST

Wed



...and your timezone too!
Contact us if you need help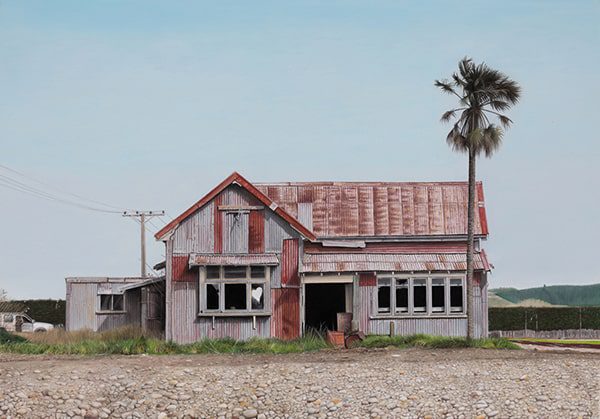 Michael is in the Master Circle of the International Association of Pastel Societies (IAPS/MC), is a Signature Member of the Pastel Society of America (PSA), and a Master pastellist of Pastel Artists of New Zealand (MPANZ) and has a Master of Fine Arts degree (MFA) University of Illinois, USA, and a Bachelor of Fine Arts degree (BFA) Elam School of Fine Arts, Auckland University, NZ.
Michael went to Elam School of Fine Arts, University of Auckland, to be a painter and left a product designer. However after a successful design career in 2010 he decided to return to his passion for painting.