Caprice HOGG
MASTER ARTIST
Mastrius Artist Mentor
This artist is mentoring at Mastrius. Visit our how it works page for membership details.
Mentoring Emerging Artists
Not sure if you're an emerging artist? Find your stage here.
MEDIUM: Oil Paint | Acrylic | Watercolor
SPECIALTY: ✔ Generalist
Caprice Hogg first picked up a paintbrush in 1994 and has been painting across Canada – indoors and outdoors – ever since. Her life and career has been utterly immersed in the world of art. From all of her travels, it is the landscape of the west that truly speaks to Caprice and is the subject matter that most often winds up on her canvases. After years of painting and exhibiting, Caprice first opened the doors of Caprice Fine Art & Co Studio Gallery in 2003, nestled amongst the beautiful Rocky Mountains in Kimberley, British Columbia. It is here, completely surrounded by nature, where Caprice lives, paints, sells and teaches art amongst the alpine air and this inspires her daily. Her original oil paintings are now in private and corporate collections across the world from Canada, the United States, Europe, and New Zealand. Her close relationship with those who have purchased her paintings is an honour and a cornerstone of her work.
After painting full time for many years, it was a natural progression to start teaching art. Caprice's mentors taught her the rules of fine art using the same principles used by the Masters that inspire her, such as Michelangelo, the Group of Seven, and Emily Carr, to name a few. Her insatiable thirst for knowledge of art become an obsession as Caprice eagerly reads each and every art book she can get her hands on. She feels privileged to pass on their legacy to her students today. During her years as a teacher, Caprice has worked with elementary school children, disadvantaged youths, persons with disabilities, and retired people; in person and online from across Canada. During this process of community and creativity, magical things can happen. 
Caprice believes that art is the connecting link that goes far beyond oil paints, canvases and brushes. Her goal is to bring out those hidden gems in her students in the same gentle and profound way that her mentors did for her.
Caprice's EXPERTISE
Listed below are this Mentor's specialty skills. Join this group if you want to grow in these areas.
Specialty: ✔ Generalist
Supplies and Tools – what to use, where to save, and where to spend
Studio Setup for Art Production
Teaching How to Self Critique
Running Your Art Business the Day to Day
"Mastrius has done wonders for my confidence. I have managed to step way outside of my comfort zone which has in turn given rise to so many more opportunities to further my art career."
~ Deb, Emerging Artist
JOIN NOW
select your mentorship group
If the group you're interested in has a waitlist, you have the option to join another group to get started. When your group opens we can transfer you over.
Aspiring
Mentorship Membership
$ USD
87
/

Monthly Membership
Next session: July 06, 2023
On the 1st Thursday of every month
This global group meets at:

5:00 PM – 7:00 PM MDT Thu

7:00 PM – 9:00 PM EDT Thu

12:00 AM – 2:00 AM BST Fri

9:00 AM – 11:00 AM AEST Fri

…and your timezone too!

Contact us if you need help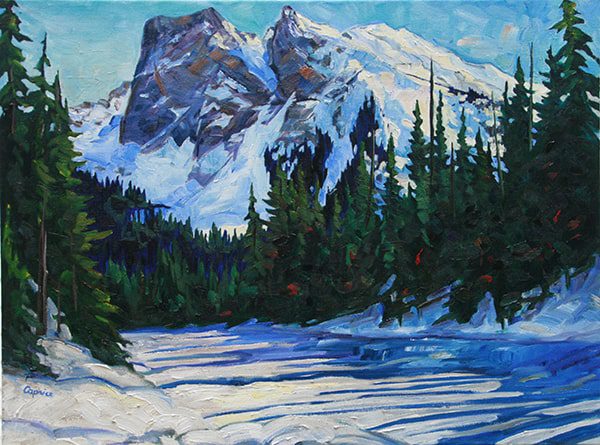 Throughout her career Caprice has honed many skills and is proud to be not only an artist and a teacher, but also an entrepreneur and a writer. Owning a small-business in rural BC as a female entrepreneur has it's many challenges, however Caprice attributes these challenges to the success and happiness she has found in her career. Throughout these experiences Caprice has collected many interesting and captivating stories that she is now sharing through her writing. These writings can be found on her blog.
She is further working with Cloud Lake Literary as a Contributing Book Reviewer for their online content. Sharing her love of books with her followers is another inspiring aspect to her daily life.