VR Morrison
MASTER ARTIST
Mastrius Artist Mentor
This artist is mentoring at Mastrius. Visit our How It Works page for membership details.
Mentoring Accomplished Artists
Not sure if you're an accomplished artist? Visit our How It Works page.
MEDIUMS: Oil Paint | Digital
SPECIALTY: ✔ Generalist
VR Morrison is well known for her highly realistic and lavish artworks that use beauty as an artifice to explore dark and ominous morality tales. She is a widely acclaimed artist known for her highly realistic and lavish oil paintings that draw inspiration from classical painting traditions and allegorical subject matter which is mediated through her interest in popular culture, natural history and haute fashion. Her career began in Australia mid 2000's where she self directed her study of oil painting in techniques of the Old Masters. She later moved to the South of France where she immersed herself in the rich European art history and culture. For over 20 years she has refined the techniques of master painters through her contemporary art practices and is a proven commercially successful artist.. Through this she has developed simple, logical and easily replicated methods that her enable her to teach others to fast track their skills in a range of painting techniques, from classical oil painting to various illustration styles. Her career path includes commercial illustration and tertiary lecturing fine art in prestigious art universities and colleges. She currently lives and works on the Gold Coast, Australia.
VR'S EXPERTISE
Listed below are this Mentor's specialty skills. Join this group if you want to grow in these areas.
Specialty: ✔ Generalist
Supplies and Tools – what to use, where to save, and where to spend
Teaching How to Self Critique
Creating A Cohesive Range of Work
Running Your Art Business the Day to Day
Products, prints, & reproductions
"Mastrius has done wonders for my confidence. I have managed to step way outside of my comfort zone which has in turn given rise to so many more opportunities to further my art career."
~ Deb, Emerging Artist
JOIN NOW
select your mentorship group
If the group you're interested in has a waitlist, you have the option to join another group to get started. When your group opens we can transfer you over.
Accomplished
Mentorship Membership
Next session: June 07, 2023
On the 1st Wednesday of every month
This global group meets at:
6:00 PM - 9:00 PM MDT

Wed


8:00 PM - 11:00 PM EDT

Wed


1:00 AM - 4:00 AM BST

Thu


10:00 AM - 1:00 PM AEST

Thu



...and your timezone too!
Contact us if you need help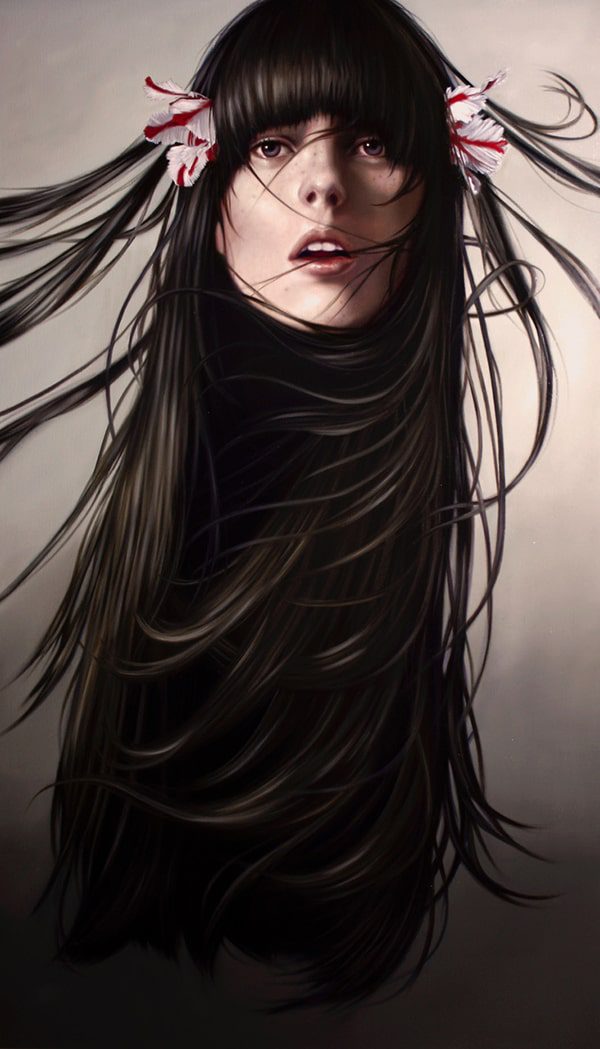 PROFESSIONAL APPOINTMENTS
2013 – Current: Lecturer Short Courses, Oil Painting, Illustration and Digital Art Making, National Art School, Sydney
2018 – 2021: Illustration Lecturer, University of Technology Sydney, NSW
ARTISTIC AWARDS & PRIZES
2022 Portia Geach Prize, SH Ervin Gallery, Sydney, finalist
2022 42nd Alice Art Prize, Alice Springs, Finalist
2012 Portia Geach Prize, SH Ervin Gallery, Sydney, finalist
2011 Doug Moran National Portrait Prize, State Library of NSW, Sydney, finalist
2010 Redlands Art Award, Redland Art Gallery, Brisbane, finalist
2010 Doug Moran National Portrait Prize, State Library of NSW, Sydney, finalist
2007 Fisher's Ghost Award, Campbelltown Arts Centre, Sydney, finalist
2007 Doug Moran National Portrait Prize, State Library of NSW, Sydney, highly commended
2006 Fletcher Jones Art Prize, Geelong Gallery, Geelong, finalist
2006 Redlands Art Award, Redlands Gallery, Brisbane, finalist
2005 Sir John Sulman Prize, Art Gallery of New South Wales, Sydney, finalist
2005 Metro Art Award, Metro 5 Gallery, Melbourne, People's Choice Award, winner
2003 Conrad Jupiter's Art Award, Gold Coast City Gallery, Gold Coast, finalist
2003 Nudgee Art Prize, Nudgee Arts Festival, Brisbane, second prize winner
2003 NEIS Grant Recipient, State Government of Queensland
2002 Nudgee Art Prize, Nudgee Arts Festival, Brisbane, winner
2001 Conrad Jupiter's Art Award, Gold Coast City Gallery, Gold Coast, finalist
2000 Rapid Graphics/Brisbane Institute of TAFE, Brisbane, Award for Achievement in Art