Topher Straus
MASTER ARTIST
Unlock Your Artistic Potential
Mentorship is the fastest way to go from where you are today, to where you want to be!
Learn How Mentorship Works or join this mentors group below.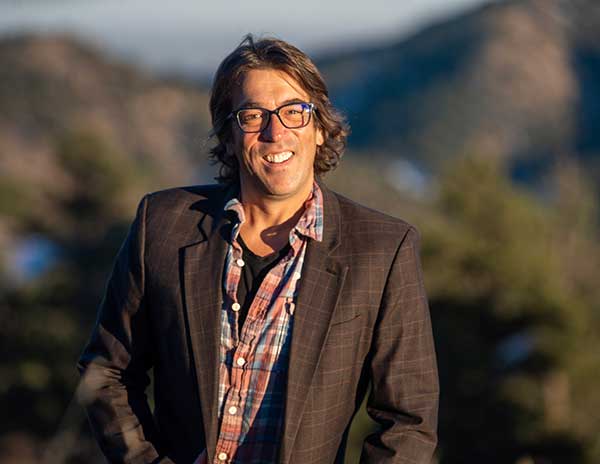 Mentoring Emerging Artists
Not sure if you're an emerging artist? Find your stage here.
MEDIUM: Markerting | Acrylic Paint
SPECIALTY: ✔ Business
Born and raised in Denver, Colorado in 1974, Straus grew up enjoying every opportunity to hike, ski, camp or otherwise spending time outdoors in nature.
He left to study at Syracuse University in New York receiving a Bachelor of Fine Arts in 1997. His first career in directing documentary narrative films and advertising, took him to Los Angeles and later, New Zealand. His achievements in this medium included the appearance of his films numerous international film festivals.
In 2018, after a decade of professional filmmaking, Straus returned to Denver and shifted his focus. He began fervently working toward becoming a full-time fine artist, hosting his first solo show in 2019. His second solo show, The Parks, debuted at a Denver gallery and garnered attention for his modern approach to the depiction of iconic landscapes, solidifying his style, vision and emergence into the art scene.
The exhibit was also featured later that year at the American Mountaineering Museum. His colorful and dynamic work has been exhibited in galleries, institutions, museums and private collections in California, New York and Colorado. 
Straus is proud to have been recognized on a national level with the US National Park Service. Beginning in 2021 his "Tetons National Park" painting will be on permanent exhibit at the visitor's center in the Grand Tetons National park in Wyoming.
Straus is an active, enthusiastic promoter of his own work and the art community as a whole. He currently lives and works above Denver in the foothills of Golden, Colorado surrounded by the wilderness that inspires him.
Topher's EXPERTISE
Listed below are this Mentor's specialty skills. Join this group if you want to grow in these areas.
Specialty: ✔ Business, ✔ Marketing & Branding
Studio Setup for Art Production
Running your art business the day-to-day
Products, Prints, & Reproductions
JOIN NOW
select your mentorship group
If the group you're interested in has a waitlist, you have the option to join another group to get started. When your group opens we can transfer you over.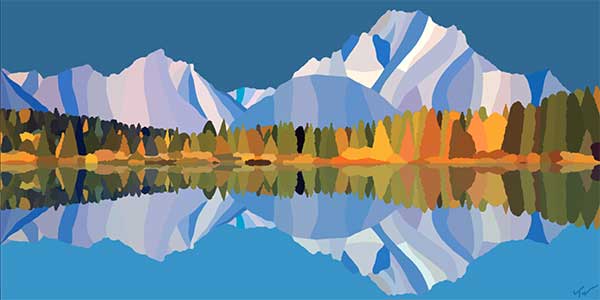 Topher Straus's body of work represents an unconventional, stylized approach to depicting natural and urban landscapes. Sublimated onto large-scale metal sheets, they are powerful statement pieces that instantly surprise and engage the viewer. His process merges technology with an artist's eye for form and colour to highlight the essence of each subject matter, allowing his digital creations to pop off the metal substrate.
My process includes modern technology and methods that haven't  been around very long, and are rarely utilized by creators of fine art.
I start with a photograph of a natural landscape (mountains, rivers,  oceans, etc). I examine the photo and look for the most intriguing  aspects of the image and for the most prominent colors. Then I take  my stylus and select specific colors from the original image—turning it  into my palette—and paint over the photograph with those original  colors.  
Once I've obsessed over the minute details, and I feel content with the  quality and composition of the digital painting, I sublimate the painting  onto an aluminum sheet—the sublimation process bonds dye to the  aluminum on a molecular level. The aluminum sheet is then coated in  a glossy resin, to give it a partially mirrored finish. 
The end result is a well-known landscape engulfed in contoured lines  that superimpose the autogenous beauty of the original photograph. I  take recognizable, natural landscapes and convert them into a modern  array of sharp lines—blending and contorting them up the slope of a  mountain or shaping the soft, blurred lines of a waterfall. My zest for transcending established iconography makes for a unique  combination of traditional vistas and modern style.