Susan harrison-tustain
MASTER ARTIST
Mastrius Artist Mentor
This artist is mentoring at Mastrius. Visit our how it works page for membership details.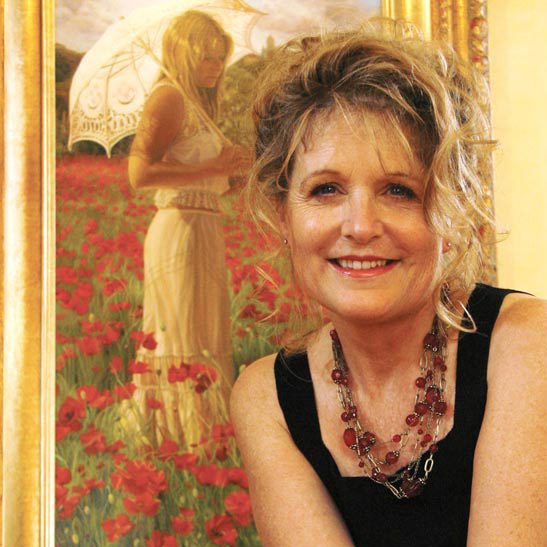 Mentoring Aspiring & Emerging Artists
Not sure if you're an emerging artist? Find your stage here.
MEDIUM: Oil Paint | Watercolor Art
SPECIALTY: ✔ Technical
I am often asked how long I have been painting and teaching in watercolor.  I generally say "forever" and I have loved every minute of it.
There is nothing more rewarding than seeing the joy on artists' faces and their body language when those 'magical breakthroughs' resonate and the 'light bulb' switches on and glows like a beacon.  I know how the things I share in my teachings impacted on me when I was exploring and experimenting. Each new revelation lead to a new understanding and a new awareness that allowed me to find an exhilarating new path forward. These are the things that revolutionized my paintings and painting career and these are the things I love to share with artists.
For me, painting is about creating a work that evokes an emotion, tells a story – often resonating with the viewer as they draw from their own memories – from their own history. The magic happens when a painting invites the viewer to step into the world of the painting.
I love to share how artists can create a connection between the artist, painting and viewer. That connection often stays with the viewer long after they have left the presence of the painting. This is the magic I love to weave into my composition and my brush strokes – and to share with the viewers of my work and the artists I am mentoring.
Susan's EXPERTISE
Listed below are this Mentor's specialty skills. Join this group if you want to grow in these areas.
Specialty: ✔ Technical
Supplies and Tools – what to use, where to save, and where to spend
Studio Setup for Art Production
Teaching How to Self Critique
JOIN NOW
select your mentorship group
If the group you're interested in has a waitlist, you have the option to join another group to get started. When your group opens we can transfer you over.
Critiques Focused
My monthly sessions extend you by focusing on pieces of YOUR work that you would like help with. What better way to learn than have extension on the subjects that are closest to you - the subjects that you want to excel at and learn from. Maybe there is a particular hurdle you are struggling with that I can help you overcome.
My critiques are also the very best way to help you take a giant leap forward in your skills and also your understanding of the logic behind the suggestions and advice I share with you. These invaluable critiques are far-reaching as they will also impact on all of your future watercolors or oil paintings.
We so often feel vulnerable when we share our work. My critiques are specifically designed to help you grow. They will bring new insights that will allow you to see how you can attain the vision you have for your paintings.  I also want to help you discover what influences the success of your work. How you can evoke emotion and infuse your paintings with just the right atmosphere and mood that tells the story you wish to convey. These are the things that connect with the viewers of your work.
It isn't complicated. It is all about understanding a few key elements that can give you the power to speak through your painting - and to capture that special moment you wish to portray in each of your paintings.
My aim is to give you the knowledge, experience, tools and skills you need to self-critique when you are in your own painting space. How to overcome obstacles that may be holding you back from reaching your goals and achieving your full potential. I will also share demonstrations - as well as images of some of my finished paintings and WIP as examples of the art critique hints and tips in action.
I will answer your burning questions - and help you see how you can create powerful work that will speak to the viewers of your work now and for the generations to come.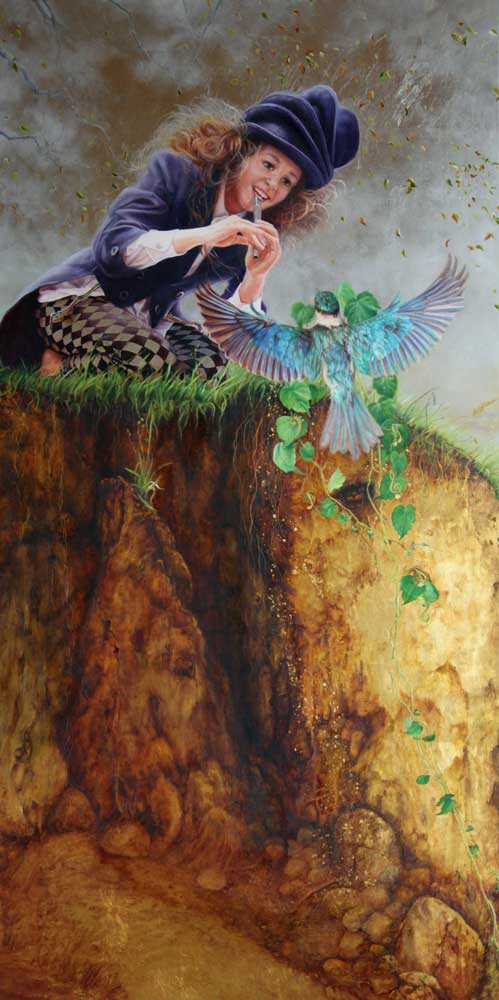 Self taught, I have learned from close observation of nature, and using logic to help me unravel what is possible in painting. I'm fascinated by how things work in painting and why they work. I seek to understand the reasons behind everything I do and that logic is the vehicle to convey what I teach. It also ensures we can retain what we learn. Understanding is the key that opens the window of creativity and brings the courage to explore - all of which leads to greater confidence, insight and joy of painting as well as a professional edge.
I currently teach, mentor and paint in watercolor and oils. I also love to paint in oils on 24 carat gold leaf and platinum leaf.
My subject matter is eclectic and my methods and techniques can be used for any subject, surface or texture at all.
Many of the lessons I teach can be applied to multiple mediums such as watercolor, oil, acrylic etc. Examples of lessons that can easily transfer between mediums are critiques, composition, fine tuning, color mixing, color temperature, tonal values, intensity/chroma, edges and so much more. I particularly love teaching artists how to analyze and critique their own work
I have taught painting in numerous countries around the world and online.
My exhibitions have often sold out. My paintings are in many collections in New Zealand and internationally, including Australia, the UK, the USA, France & Germany.