Sue Riger
PROFESSIONAL ARTIST
Unlock Your Artistic Potential
Mentorship is the fastest way to go from where you are today, to where you want to be!
Learn How Mentorship Works or join this mentors group below.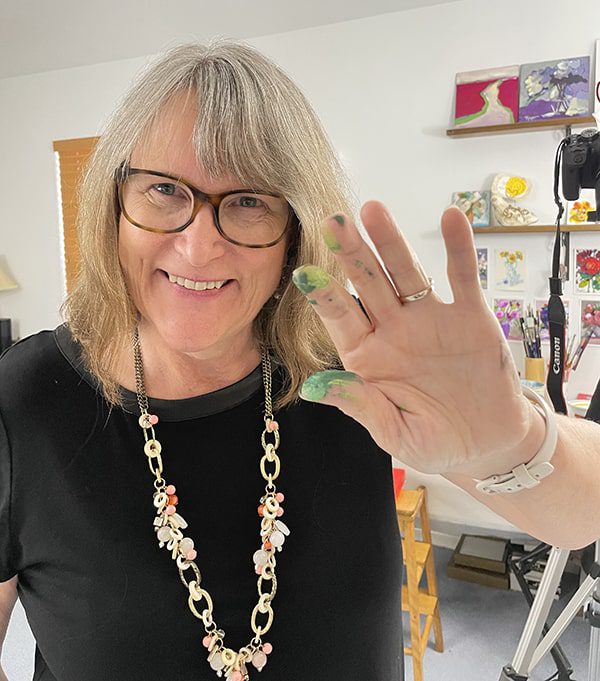 Mentoring Aspiring Artists
Not sure if you're an aspiring artist? Visit our How It Works page.
MEDIUMS: Acrylic
SPECIALTY: ✔ Generalist
After taking hundreds of nature hikes at dawn in England's New Forest, I have an enduring fondness of soft light, flowers, and paths.
As an artist, I want to bring my viewers to a place of peace.
I see paintings as still-points, reminders to slow down and enjoy the moments.
Sue's EXPERTISE
Listed below are this Mentor's specialty skills. Join this group if you want to grow in these areas.
Specialty: ✔ Generalist
Teaching How to Self Critique
Developing Online Courses
"Mastrius has done wonders for my confidence. I have managed to step way outside of my comfort zone which has in turn given rise to so many more opportunities to further my art career."
~ Deb, Emerging Artist
JOIN NOW
select your mentorship group
If the group you're interested in has a waitlist, you have the option to join another group to get started. When your group opens we can transfer you over.
Aspiring
Mentorship Membership
Next session: December 13, 2023
On the 2nd Wednesday of every month
12:00 PM – 2:00 PM MST Wed

Not your timezone?
Select your timezone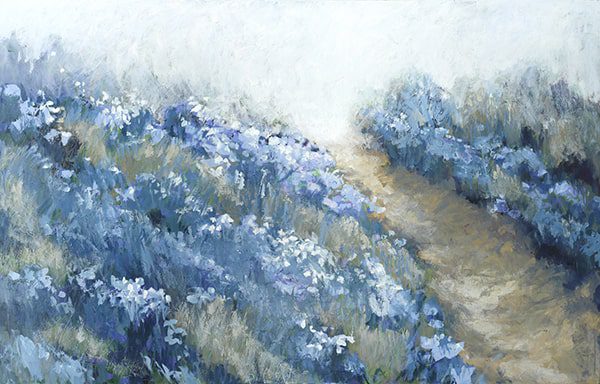 What Collectors are Saying:
"Sue! I can't sing your praises enough! Not only are you an extremely talented artist, your kindness just shows in everything you do."
"Just a quick note to let you know I received the beautiful masterpiece. Thanks so much! The colors are exquisite and really brighten my day. I'm enjoying building this collection."
"You are my favorite painter. Almost every day I say, 'I wish I could paint like that!'"
"Dear Sue, I was completely taken back by the quality of the three hydrangeas prints you sent. The vibrancy of the color and the ability to see the brush strokes honestly took my breath away. I am beyond thrilled that I asked for 3 to share the art with my sisters on their birthdays this spring. You know I'm a fan. This is the best way to have and also share one of my FAVORITE paintings of yours! WOW. Thank you so much!"
"I received "Joy Soaked" yesterday and I can honestly say I was Joy Soaked! So beautiful, even more so in person. It makes me happy every time I look at it! Thank you!"
"Hi Sue! I just got my paintings! They are more beautiful than your pictures! Wow! May your kindness and generosity be rewarded many times over, friend."
TEACHING EXPERIENCE
Bonita Springs Center for the Arts — Abstract Painting Instructor since 2021
Online Courses — Sue has created and taught her own online courses since 2021
"Simply Glass"
"The Painted Pear"
"Fun with Textures"
LICENSED ARTIST
Sue's work has been licensed and distributed through:
Williamson Home
World Art Group
McGaw Graphics
Metaverse
Epic Graffiti
ArtWall
Via Circle Graphics
ATI
Paragon
PICreative
EDUCATION
Bachelor of Fine Arts degree from Penn State University
Sue has also studied under these excellent artists:
Theresa Girard
Al Lachman
Mary Parkman
Tim Cunningham
Melanie Morris
Lena Rivo
Lisa Daria Kennedy
Dennis Perrin
Laurie Snow Hein
Mary Sheehan Winn