Sharon Schock
PROFESSIONAL ARTIST
Unlock Your Artistic Potential
Mentorship is the fastest way to go from where you are today, to where you want to be!
Learn How Mentorship Works or join this mentors group below.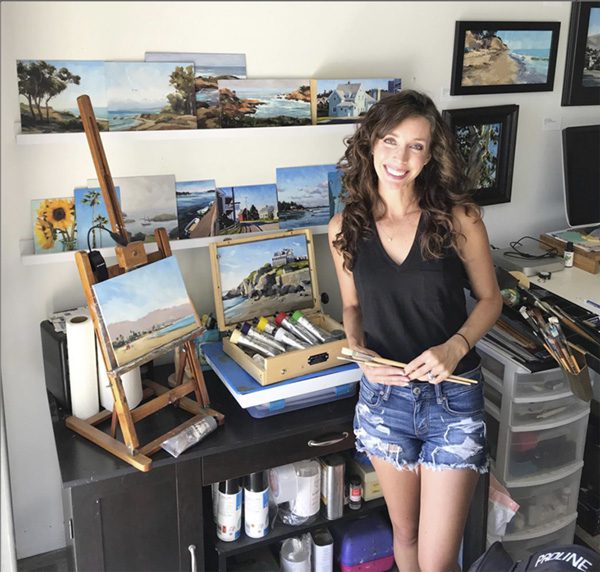 Mentoring Aspiring Artists
Not sure if you're an aspiring artist? Find your stage here.
MEDIUM: Oil Paint | Gouache Paint
SPECIALTY: ✔ Technical
Sharon Schock is a California based artist known for her bold, colorful urban landscapes. She practices the art of daily painting, meaning that she paints "alla prima" and completes one new painting every day. Painting this way keeps her paintings loose and lively.
Sharon has been painting for most of her life, she started using oils at age 6. While at Westmont College she experimented with other mediums, completing her senior project in digital painting. But after earning her B.A. in Fine Art in 2006 she returned to painting in oils once again. In 2018 she took up gouache, a type of opaque watercolor, and has found it to be a wonderful addition to her oil paintings.
Her chosen subject matter is a mix between landscapes and cityscapes, a little bit of everything. It's really the light involved that draws her to a subject. When she paints she wants the result to be clear and present. Instead of striving to make a copy of what she sees, she wants to simplify the whole in order to amplify the one thing that's best about it – the color, light or shape. She also wants her paintings to give a sense of structure and detail while still maintaining the character of the individual brushstrokes.
Sharon's EXPERTISE
Listed below are this Mentor's specialty skills. Join this group if you want to grow in these areas.
Specialty: ✔ Technical, ✔ Business
Studio Setup for Art Production
Supplies and Tools – what to use, where to save, and where to spend
Teaching How to Self Critique
Running your art business the dayto-day
"Mastrius has done wonders for my confidence. I have managed to step way outside of my comfort zone which has in turn given rise to so many more opportunities to further my art career."
~ Deb, Emerging Artist
JOIN NOW
select your mentorship group
If the group you're interested in has a waitlist, you have the option to join another group to get started. When your group opens we can transfer you over.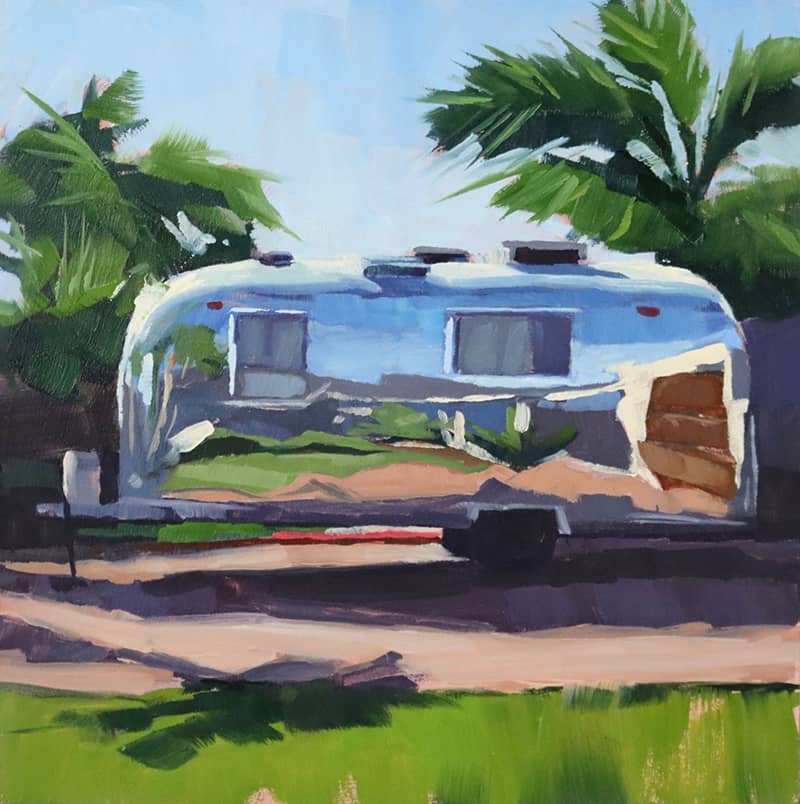 Selected Shows and Awards:
2022 Palm Loft Gallery, CA – solo exhibit
2021 Sullivan Goss Gallery -100 Grand Show
2019 IBC Carpinteria, CA – Solo exhibit
2015/16/17/18 Zookers, Carpinteria, CA – Solo exhibit
2013 Bella Rosa Galleries, Santa Barbara, CA – Solo exhibit
2012 Westmont Museum of Art, Santa Barbara, CA – Featured Artist
2012 Santa Barbara Tennis Club, Santa Barbara, Ca – Featured Artist
2012 Westmont Museum of Art, Santa Barbara, CA – Juried Show
2011 Divine Inspiration Gallery of Fine Art, Santa Barbara, CA – Solo exhibit
2011 Palm Loft Gallery, Carpinteria, CA – Featured Artist
2011 Red Door Gallery, Carpinteria, CA – Featured Artist
2010 Art Along the Creek, First Place Urban Landscape, Second Place Portrait/Figure
2011 855 Gallery, Third Place Overall
2011 Channing Peake Gallery, Santa Barbara, CA – Juried Show
2010 Art Along the Creek Second Place, Realism
2009 Regis University – Dayton Memorial Library – Solo Show
2002-2006 Creative & Performing Arts Scholarship, Westmont College
2002 Artistic Entrepreneurship Award