WORK WITH
Sharon Lynn Williams
Oil | Acrylic | Watercolour | Mixed Media | Encaustic
My passion is helping artists to paint with their own individual voices rather than reproducing a photograph. The best way I have found to do this is by teaching a self critique process where we look at 3 stages of art creation: before you begin to paint, during your painting process, and at the end of the process.
"My goal and ambition is to bring beauty and peace into people's homes through my art, and to offer the life-giving joy of creation to my art students."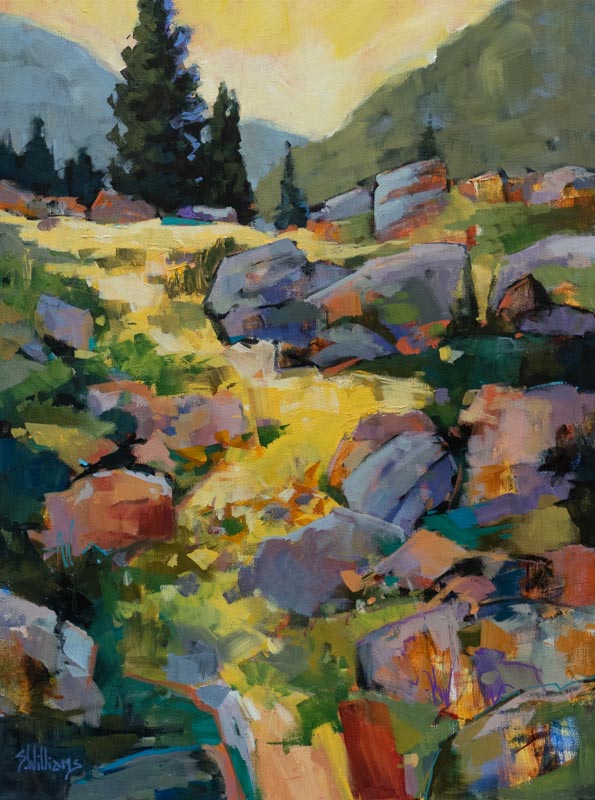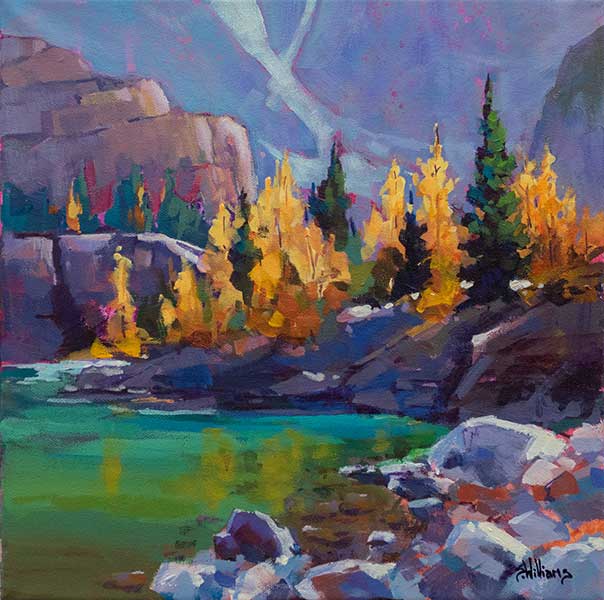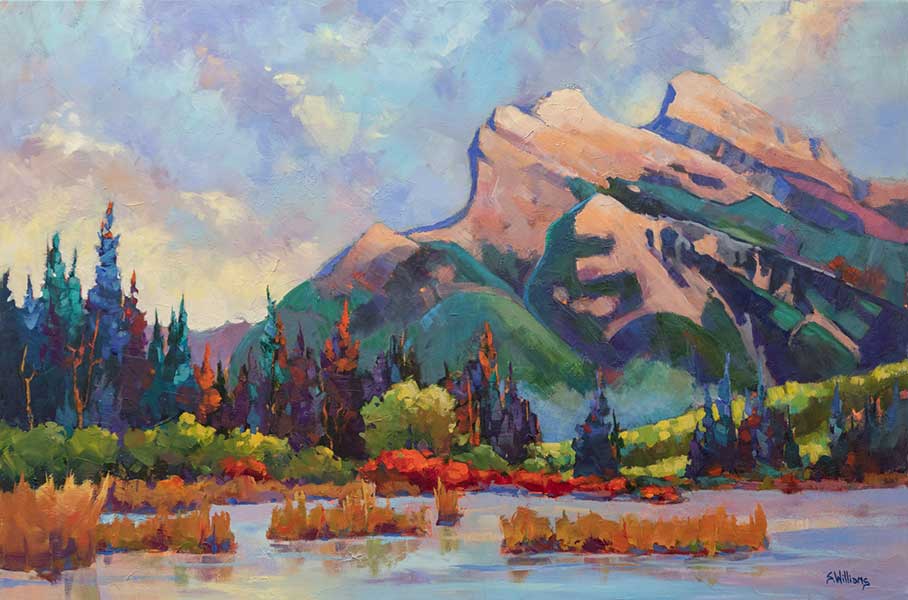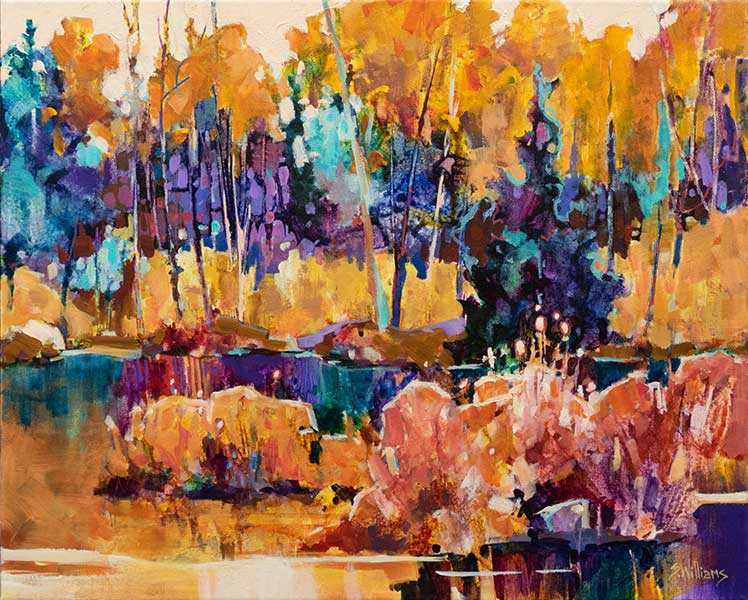 Emerging
Mentorship Membership
$ CAD
99
/

Monthly Membership
Next Session August 22, 2022

On the 4th Monday of every month

6:30 - 8:30pm MDT

8:30 - 10:30pm EDT

1:30 - 3:30am BST (Tuesdays)

10:30am - 12:30pm AEST (Tuesdays)
Listed below are this Master's specialty skills. Join this Master's group if you want to grow your skills in these areas.
Supplies and Tools - what to use, where to save, and where to spend
Studio Setup for Art Production
Teaching How to Self Critique
Running your art business the day-to-day
Am I An Emerging Artist?
As an emerging artist, you have been painting regularly and feel fairly confident in your one unique style. 
You've taken workshops/courses and have already been selling your work to friends, family, and in community shows, markets and beyond.
Now you're ready to take it to the next level!
YOU'RE INTERESTED IN:
art critiques - getting expert feedback on your artwork
selling - learn how to sell your artwork

pricing
building your brand and marketing, leveraging social media well
earning a steady income in an unsteady economy
how to approach galleries and/or go solo successfully

business skills - learn the mechanics of creating and sustaining a business as an artist
production - studio set-up and time management to maximize production
art licensing - what products to create, how to find a reputable producer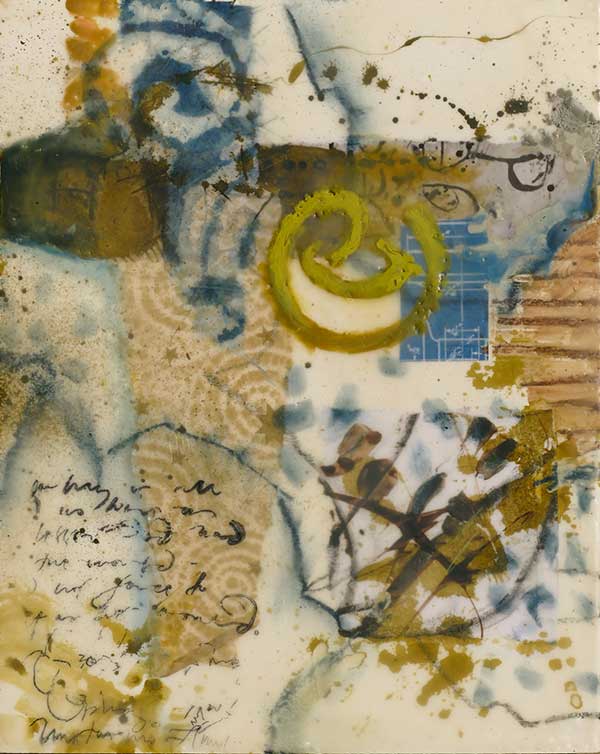 I have been passionately painting in diverse media and subjects for the last 35 years, and have earned signature status in the Federation of Canadian Artists (AFCA) and the International Plein Air Painters (IPAP). My art is about my love for the landscape, filtered through my extensive background of color and design, to express the joy and freedom I find in the subject. After a long studio career, I began to paint 'en plein air' (outside in front of the scene) in order to truly understand the way light plays on the landscape. I was able to really absorb myself in it, not only the visual input but also through my other senses. The feel of the breeze, the smell of the earth and foliage, and the sounds of nature were also able to be captured within my work, and that made all the difference.
My experience on the land was by now in my soul, and I felt the freedom to begin to express myself in less representational ways. Over the last four years, I began to seek a more personal and contemporary expression. That experimentation began in the studio using acrylic paint for its quick-drying and ease of radical shifts in direction. The new aesthetic that I have developed focuses on a limited amount of very interesting shapes; strong decisive brush marks; inventive, pushed, and gradated color; flattening of the picture plane; pattern, and strong value contrasts.
My work can be seen in person at the Leighton Art Centre and Lineham House Galleries.
Stay in the Know!
Join our Mailing List to receive information about new Masters, Events and Mentorship Groups.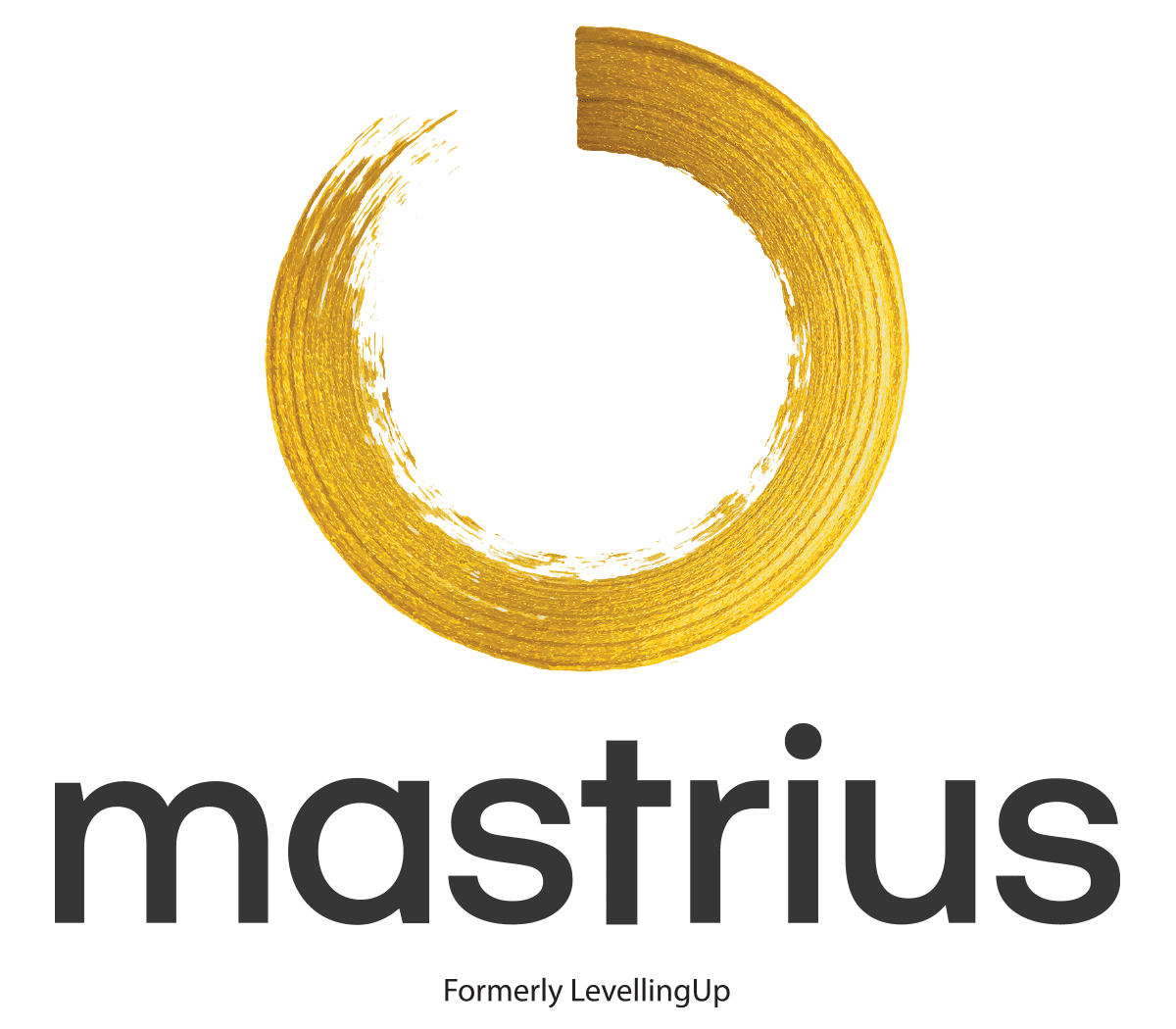 OUR "WHY"
Many of us feel "abandoned" or alone in our artistic pursuits, and we're looking for people to join us on our journey.
By combining interactive mentorship and trusted community, Mastrius offers a unique, powerful and affordable opportunity for growing artists like you to secure success and experience joy.