Sharon Fox Sharon
MASTER ARTIST
Mastrius Artist Mentor
This artist is mentoring at Mastrius. Visit our how it works page for membership details.
Mentoring Emerging Artists
Not sure if you're an emerging artist? Find your stage here.
MEDIUM: Oil Paint | Acrylic Paint | Pastel Art | Digital Art
SPECIALTY: ✔ Generalist
Creating art brings me joy, it gives my visual perception of the world a voice. Therefore, the more I paint, the more I want to paint, and it's perpetual. Since I'm constantly thinking about art, I identify the world as value scales and colour harmonies.
I enjoy challenging myself to grow, to experiment, and explore new ways of looking at the world. Making art has become my legacy, Each piece a visual record of my life, where I've been, what I've seen, and how I've tried to express that moment to others.
Sharon's EXPERTISE
Listed below are this Mentor's specialty skills. Join this group if you want to grow in these areas.
Specialty: ✔ Generalist
Supplies and Tools – what to use, where to save, and where to spend
Studio Setup for Art Production
Teaching How to Self Critique
Running your art business the day-to-day
Products, Prints, & Reproductions
JOIN NOW
select your mentorship group
If the group you're interested in has a waitlist, you have the option to join another group to get started. When your group opens we can transfer you over.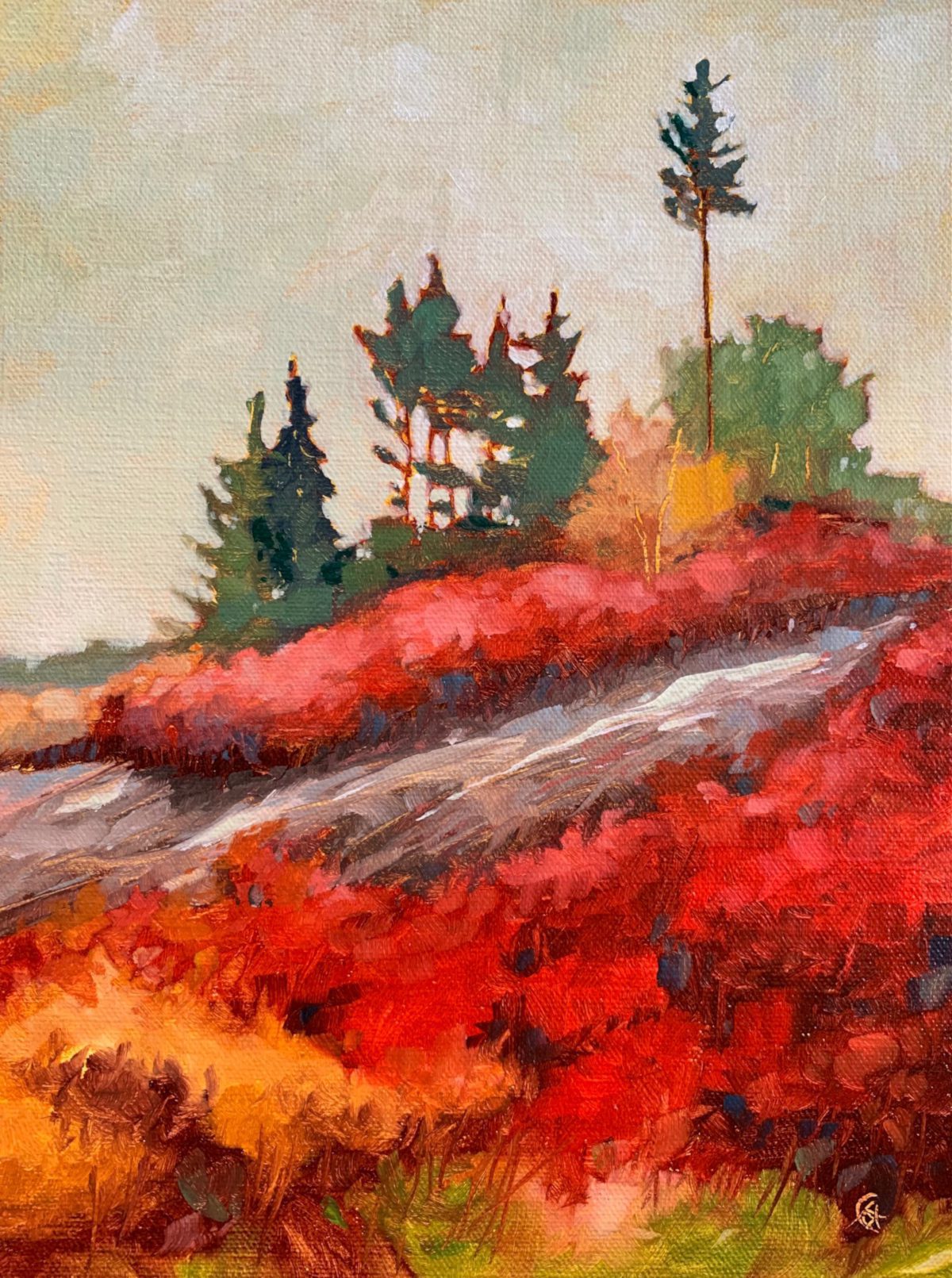 Sharon Fox Cranston, SCA, PSA, MPAC
Painting gives Sharon Fox Cranston's visual perception of the world avoice.
For over thirty years, Sharon has been a multi disciplinary artist who has gained extensive experience painting with acrylic, oil and soft pastel. She is a signature member of the Society of Canadian Artists, the Pastel Society of America, and a Master Pastelist in the Pastel Society of Canada.
Sharon's early work was illustrative in nature, which enabled her to develop a solid understanding of drawing and composition. Currently, she paints in an impressionistic style; her work retains the integrity of  "the place" while still being loose enough in application to challenge the viewer to interpret the work for him or herself. 
An avid plein air painter, Sharon's focus is on the texture, colour, and rhythms of the rural and urban landscape.
A Colourist at heart, she enjoys pushing colour and light to evoke emotional responses.
Painting has become Sharon's legacy. Each work a visual record of her life, where she's been, what she's seen, and how she's tried to express that moment to others.
A full time artist and gallery owner for over ten years, this award winning artist and self published art book author lives in Lunenburg, Nova Scotia with her folk-art sculptor husband, Guy. I enjoy combining my artistic career with teaching, mentoring and running our gallery.