Sarah Graham
MASTER ARTIST
Unlock Your Artistic Potential
Mentorship is the fastest way to go from where you are today, to where you want to be!
Learn How Mentorship Works or join this mentors group below.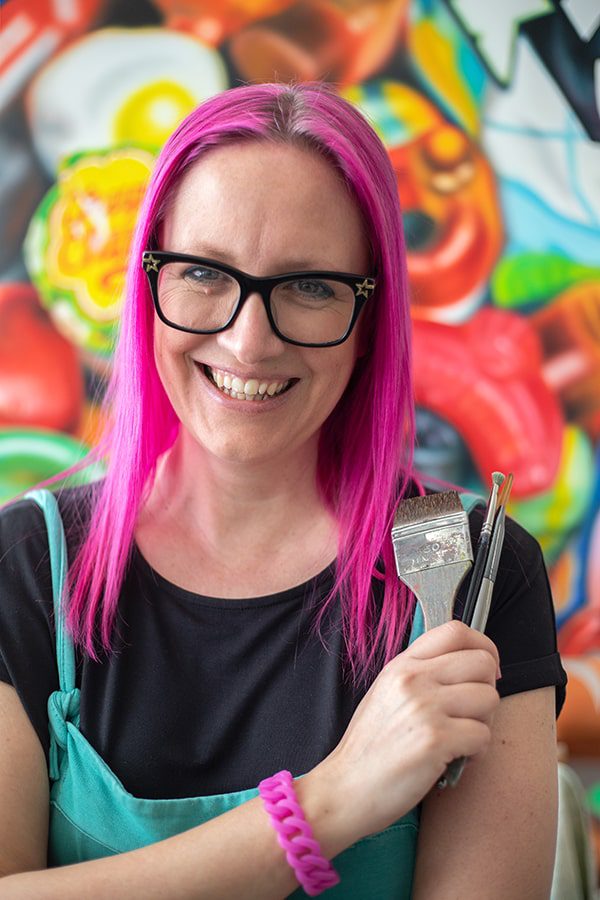 Mentoring Emerging Artists
Not sure if you're an emerging artist? Visit our How It Works page.
MEDIUMS: Oil | Acrylic
SPECIALTY: ✔ Business
My work is a vivid exploration of still life, using subjects that allow me to satisfy my obsession with colour; and within them somehow communicate that elusive sense of sheer joy. The process is very visceral; I paint subjects that evoke memories of childhood, as I want to create feelings of nostalgia. But more importantly wonder, I do this not only through the subject but using my techniques to intrigue the viewer that here is something super realistic yet it's a two-dimensional illusion. So hopefully that childlike wonder can be ignited with my work on several levels. Many pieces are very meaningful to me, inspired by my own childhood, and every painting marks and reflects my own personal growth.  I have always been very outgoing; therefore I want to entertain and enthral through my art, engage with the viewer and ignite their own memories and passions. 
As a kid I do vividly remember thinking how wonderful it would be to hand paint the cells and characters in Disney films; given that paint has been replaced by pixels, I think I've found a way to satisfy that dream on canvas.
Painting has been my first love for as long as I can remember.  I started using oils from around the age of 8 years old.  I've always been interested in realism, and occasionally will be drawn to portraiture, some of my latest work now combines both the still life subjects and portraits; the 'Wilderness Of Kitsch' series allows me to create a miniature world where figures sit amongst the kitsch memorabilia I've acquired over the years, to reflect and reference who they are. Painted in 2023, 'Starman' features one of my heroes, David Bowie, he is surrounded by references to his music and life. The paintings are closer to surrealism than realism.
However, most of my work can be described as photorealist. I discovered photorealism as an artistic movement while at university, and was captivated by the US photorealists Ralph Goings, Chuck Close, and Audrey Flack. Here I was also introduced to the work of the German painter Gerhard Richter, who's use, and mastery of paint has inspired me ever since.  Having also been heavily influenced by my Dad's love of photography as a child, using a photo as a starting point seemed like a natural way for me to approach painting.
A painting however will always now begin as an idea, rather than a found photo, and the challenge is to then recreate it in my photography studio where I have a small stage area.  Here I can manipulate everything from the composition to the light to get the most from the subject.  At some point a photograph will just work, and I hear a little voice say, 'paint me'.  Once printed out I use the photo as reference, scaling up by eye and sketching out in yellow acrylic. I then roughly produce an entire under painting in acrylic.  This process gives me the freedom to refer to the photo less once I'm working in oils, since it is my desire to enhance the world, rather than replicate it too precisely.  Contrasts between focus and blur have become a key element in my work. Blurred areas become very abstract passages, and using dry brushwork, can be the most technically challenging sections to paint. 
My work is often described as playful and fun, and even kitsch, due to the nature of the subjects.  None of which I mind, however within it lies a serious practice that I have devoted my working life to, and a deep desire to improve with every brush mark. 
Sarah's EXPERTISE
Listed below are this Mentor's specialty skills. Join this group if you want to grow in these areas.
Specialty: ✔ Business, ✔ Technical
Studio Setup for Art Production
Running Your Art Business the Day to Day

Products, Prints & Reproductions

"Mastrius has done wonders for my confidence. I have managed to step way outside of my comfort zone which has in turn given rise to so many more opportunities to further my art career."
~ Deb, Emerging Artist
JOIN NOW
select your mentorship group
If the group you're interested in has a waitlist, you have the option to join another group to get started. When your group opens we can transfer you over.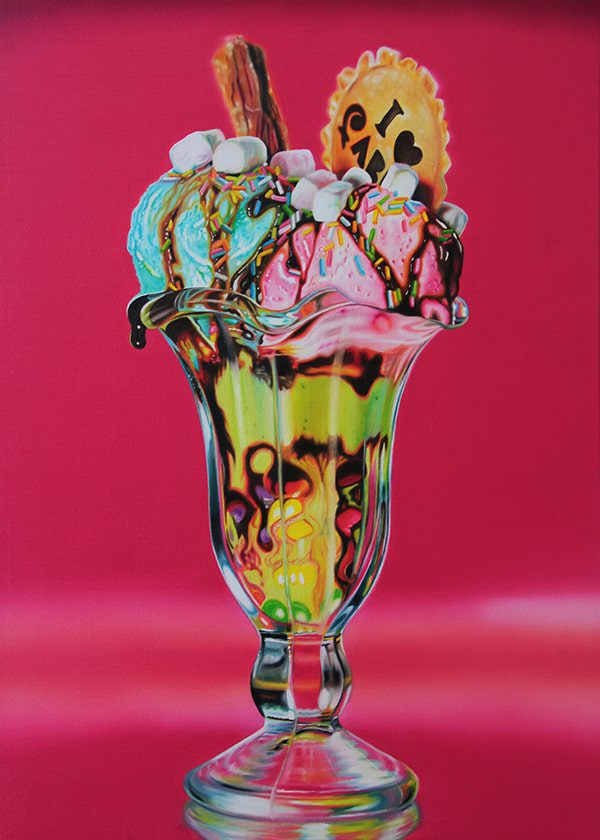 British painter Sarah Graham was born in Hitchin in 1977, and works almost exclusively in oil on canvas.  She completed a BA (hons) in Fine Art painting from De Montfort University, Leicester in 2000, and has been pursuing her practice ever since.  From 2001 – 2007 she exhibited at independent galleries and art fairs in the UK and overseas.  From 2007 – 2014 she signed with a major UK fine art publisher, Washington Green, and her work became widely available as limited edition prints, alongside originals, throughout the UK. As of the beginning of 2015, Sarah began self publishing limited edition prints, whilst working on commissions and new paintings for exhibitions and art fairs as an independent artist working from her studio in Letchworth, Hertfordshire.
Sarah's paintings are in private collections across the world, in Europe, the USA, Australia, the Middle East, China and South Africa.
In 2012, Sarah was commissioned by the British band Kaiser Chiefs to paint the album cover of their singles collection 'Souvenir', which was released worldwide.  Her work is also owned by Standard Chartered Bank, who commissioned several pieces by Sarah, including a self-portrait, for their vast global collection of contemporary portraits.
Sarah's work is studied in schools throughout the UK and abroad, and in 2015, she even featured on the GCSE art exam paper.
In February 2022, Sarah appears as a guest judge on the CBBC show 'Britain's Best Young Artist'. She was thrilled to be a part of such an inspiring show for young artists.
Sarah is also a patron for the creative mental health charity PoetsIN, and using her platform as a renowned artist, now speaks out about mental health in schools and organisations. As someone with bipolar disorder, this is a subject deeply personal and important to her.