sandrA DURAN WILSON
MASTER ARTIST
Mastrius Artist Mentor
This artist is mentoring at Mastrius. Visit our how it works page for membership details.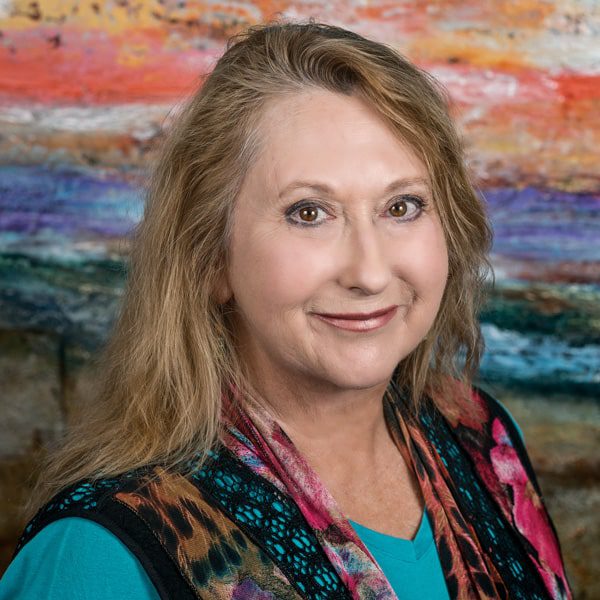 Mentoring Emerging Artists
Not sure if you're an emerging artist? Find your stage here.
MEDIUM: Acrylic Paint | Mixed Media Art
SPECIALTY: ✔ Generalist
Curiosity drives my inspiration. Abstract scientific concepts in physics, biology and chemistry, along with the pure fun of exploring what paint can do keep me exploring.
My love and fascination of materials have pushed me to expand the paintings beyond the flat surface. I enjoy incorporating found papers and materials into my art and expanding on abstracting what is both in front of me and what is in my imagination. My curiosity has led me to write six books on art techniques. I love to share my discoveries with others and I believe that every person can take information and create something new using their own voice.
SANDRA's EXPERTISE
Listed below are this Mentor's specialty skills. Join this group if you want to grow in these areas.
Specialty: ✔ Generalist
Studio Setup for Art Production
Supplies and Tools – what to use, where to save, and where to spend
Teaching How to Self Critique
Help artists overcome self-doubt and creative blocks
Running your art business the day-to-day
"Mastrius has done wonders for my confidence. I have managed to step way outside of my comfort zone which has in turn given rise to so many more opportunities to further my art career."
~ Deb, Emerging Artist
JOIN NOW
select your mentorship group
If the group you're interested in has a waitlist, you have the option to join another group to get started. When your group opens we can transfer you over.
Emerging
Mentorship Membership
$ CAD
107
/

Monthly Membership
Next session: April 12, 2023
On the 2nd Wednesday of every month
This global group meets at:
4:00 PM - 6:00 PM MDT

Wed


6:00 PM - 8:00 PM EDT

Wed


11:00 PM - 1:00 AM BST

Wed


8:00 AM - 10:00 AM AEST

Thu



...and your timezone too!
Contact us if you need help
Aspiring
Mentorship Membership
$ CAD
107
/

Monthly Membership
Next session: April 05, 2023
On the 1st Wednesday of every month
This global group meets at:
6:00 PM - 8:00 PM MDT

Wed


8:00 PM - 10:00 PM EDT

Wed


1:00 AM - 3:00 AM BST

Thu


10:00 AM - 12:00 PM AEST

Thu



...and your timezone too!
Contact us if you need help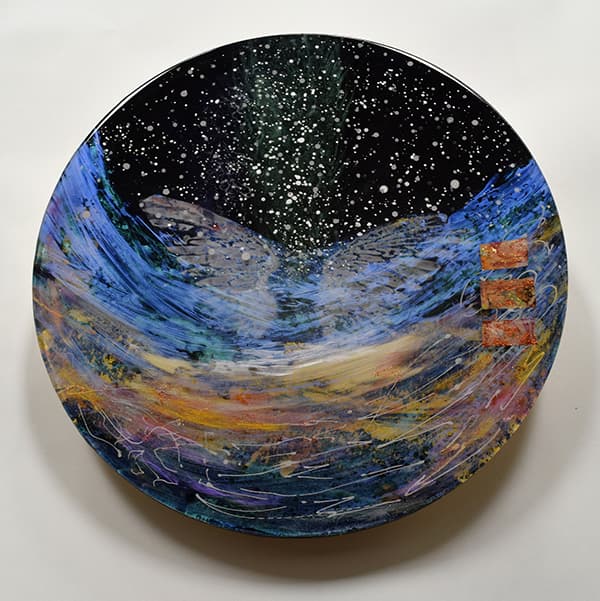 Sandra Duran Wilson is an internationally recognized artist, author, lecturer, and juror. Her innovative, award-winning mixed-media art has been influenced by her extensive scientific background and her experience with synesthesia.
Born and raised on the border of Mexico, Sandra currently lives in Santa Fe, New Mexico.
Sandra's many honors and accolades include having her art "We Are All Connected" selected for the permanent collection and installation in the Santa Fe Convention Center. This painting is displayed in the main entry of the building alongside other notable New Mexico artists. Her art installation for the World Premiere Opera, "The Revolution of Steve Jobs" was included in the Spectacle Show in Santa Fe, NM.
She is also the recipient of several Art in Public Places awards from the state of New Mexico. In 2021 she received the honor of an Artist Residence at the Chateau d'Orquevaux in France.
Her artwork is included in many private, corporate, and educational collections worldwide and she is represented by galleries in the U.S. and Australia. Sandra's numerous one-person and group exhibitions span the globe including several exhibitions in Australia and Europe. A recent solo show at Popejoy Hall, the Performing Arts Center in Albuquerque, NM, returned her to her alma mater, the University of New Mexico. Another distinction includes having her artwork "New Worlds", which is in a collection in Germany, selected as a digital image to travel on the spaceship Osiris-Rex to the asteroid Bennu.
About her artistic vision Sandra states, "My art is driven by curiosity and the possibilities of what materials can do, especially when combined in unusual ways. I incorporate printmaking, collage, acrylic painting, and even three-dimensional elements into my work. I explore concepts like time travel and physics along with dreams and symbols. A kind of crazy mixed-up world of science and fantasy."
She grew up on the border of Mexico with healers, scientists, and artists, and explains, "I was free to explore the land, and anything seemed possible. This same passion and curiosity I have for the materials have pushed me to expand beyond the flat surface. I create three dimensional sculptures which incorporate layers of acrylic paint onto cast acrylic and the pieces are fused together like glass using resin. Light moves through them and they have multiple images depending on the angle of viewing."
Sandra is a highly regarded author of six best-selling art technique books for Penguin Random House, including Awakening Your Creative Soul. She also initiated an International Creativity Community, through which she hosts blogs, video lessons and community building support.
Recognized for her technical artistic proficiency, Sandra has served as an Ampersand Artist Ambassador.
As a noted artist, author, and lecturer, Sandra has travelled worldwide on the invitation of many distinguished art organizations including Watermedia Society of Hawaii and The Rocky Mountain Collage Society. She has served as a juror for several prestigious organizations, schools, and community groups.
Sandra was selected as a Sponsored Artist by Bold Brush and Fine Art Studio Online.
Over the years she has received several Awards of Excellence in juried exhibitions presented in the Manhattan Arts International curated online gallery.
As a child she apprenticed under her great aunt Santa Duran, a renowned artist (1909-2002). She says that she also developed her love for mixed media as a child while taking art classes with her neighbor, a retired art teacher. She later pursued studies in psychology and chemistry and earned degrees in both Fine Art and Cognitive Science from the University of New Mexico.