Samantha Williams-Chapelsky
MASTER ARTIST
Mastrius Artist Mentor
This artist is mentoring at Mastrius. Visit our how it works page for membership details.
Mentoring Emerging Artists
Not sure if you're an emerging artist? Find your stage here.
MEDIUM: Oil Paint | Acrylic Paint | Mixed Media Art
SPECIALTY: ✔ Promotion
Samantha Williams-Chapelsky completed her Bachelor of Fine Arts Degree from the University of Alberta in 2009, with distinction, majoring in painting and art history.
Samantha has been exhibiting her art extensively for the past 15 years worldwide. Her paintings are included in numerous corporate and private collections and are represented in select commercial art galleries.
Samantha is the Golden Working Artist for the province of Alberta, British Columbia, Manitoba, and Saskatchewan. She also works as an art instructor and lecturer, hosting workshops and sessions across Canada.
Samantha's EXPERTISE
Listed below are this Mentor's specialty skills. Join this group if you want to grow in these areas.
Specialty: ✔ Promotion
Supplies and Tools – what to use, where to save, and where to spend
Teaching How to Self Critique
Running your art business the day-to-day
"Mastrius has done wonders for my confidence. I have managed to step way outside of my comfort zone which has in turn given rise to so many more opportunities to further my art career."
~ Deb, Emerging Artist
JOIN NOW
select your mentorship group
If the group you're interested in has a waitlist, you have the option to join another group to get started. When your group opens we can transfer you over.
Emerging Artist
Mentorship Membership
$ CAD
107
/

Monthly Membership
Next session: April 20, 2023
On the 3rd Thursday of every month
This global group meets at:
6:00 PM - 8:00 PM MDT

Thu


8:00 PM - 10:00 PM EDT

Thu


1:00 AM - 3:00 AM BST

Fri


10:00 AM - 12:00 PM AEST

Fri



...and your timezone too!
Contact us if you need help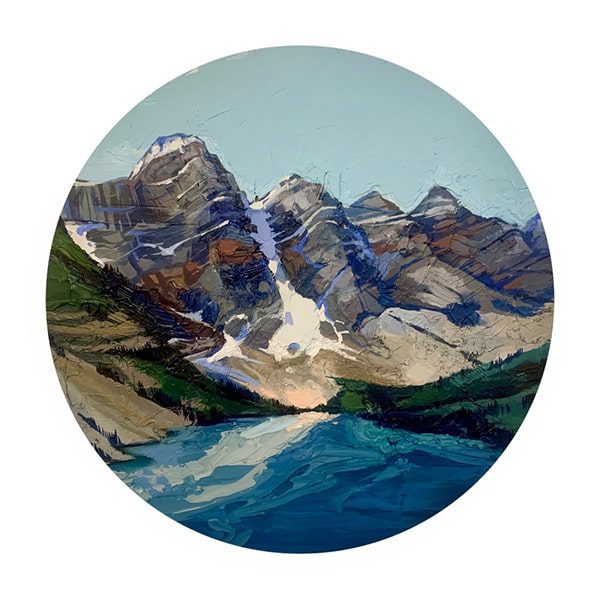 Samantha's work primarily focuses on the depiction of the Canadian landscape. The landscape of Canada and specifically that of Western Canada is in a constant state of change. From weather to the effect of human presence to the pastoral landscape, idyllic in the minds of prairie dwellers, there are never ending conversations of patterns, lights, and landscape horizons. She aims to capture the relationship between the sky and ground. This stark divisional line suggests a disconnect and yet neither sky nor ground would exist without the other. This balance of space defined by the horizon line is the simple definition of the Canadian landscape. By sketching and painting the views of Alberta and British Columbia from life, and transferring these ideas to larger scale canvas' and boards, she documents the shifting movement of the clouds and weather patterns with gestural brushwork, thick uses of both oil and acrylic paint and vivid color. Samantha aims to capture the landscape not as a mimetic depiction, but as a gestural interpretation of the movement of the land itself, and its ever fluctuating subtleties of the natural, urban, growth, desolation, and regrowth.