Robin Cheers
MASTER ARTIST
Mastrius Artist Mentor
This artist is mentoring at Mastrius. Visit our How It Works page for membership details.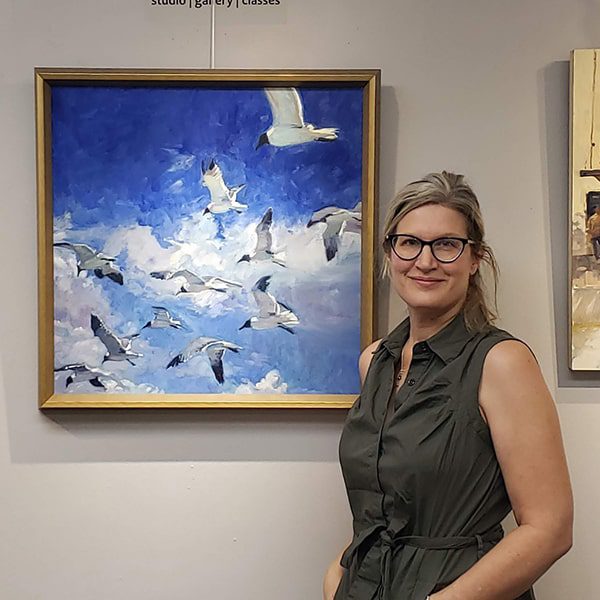 Mentoring Emerging Artists
Not sure if you're an emerging artist? Visit our How It Works page.
MEDIUMS: Oil
SPECIALTY: ✔ Artistic Process ✔ Composition ✔ Finding Your Artistic Style
Robin's work is about connection – connection to the world and to one another. She is driven by a passionate desire to capture the beauty of often-overlooked moments of daily life. Capturing life with colorful, painterly brushwork which lends to the feeling of the fleeting moments she is recreating, her work invites viewers to be mindful and aware of the gift of being in the moment. 
Since beginning drawing lessons at age 7, Robin has worked in creative pursuits in some form ever since. Earning her B.A. from Virginia Tech, Robin worked in graphic arts and web design for a decade. Serious fine art study at Austin Fine Art Classes with Elizabeth Locke and other mentors set her on the path to success when she became a full-time fine artist in 2000. Robin is an active member of the Austin art community, teaching online and local painting classes and workshops. She is a signature member of the American Impressionist Society and artist member of the Oil Painters of America, National Oil and Acrylic Painters, and the Austin Visual Arts Association. Robin is a founding member of Plein Air Austin and has won awards of excellence in both plein air competitions and juried art shows. 
Robin's EXPERTISE
Listed below are this Mentor's specialty skills. Join this group if you want to grow in these areas.
Specialty: ✔ Artistic Process ✔ Composition ✔ Finding Your Artistic Style
Teaching How to Self Critique
Supplies and tools – what to use, where to save, and where to spend
Working With Photo Reference Effectively
"Mastrius has done wonders for my confidence. I have managed to step way outside of my comfort zone which has in turn given rise to so many more opportunities to further my art career."
~ Deb, Emerging Artist
JOIN NOW
select your mentorship group
If the group you're interested in has a waitlist, you have the option to join another group to get started. When your group opens we can transfer you over.
Emerging
Mentorship Membership
Next session: April 20, 2023
On the 3rd Thursday of every month
This global group meets at:
1:00 PM - 3:00 PM MDT

Thu


3:00 PM - 5:00 PM EDT

Thu


8:00 PM - 10:00 PM BST

Thu


5:00 AM - 7:00 AM AEST

Fri



...and your timezone too!
Contact us if you need help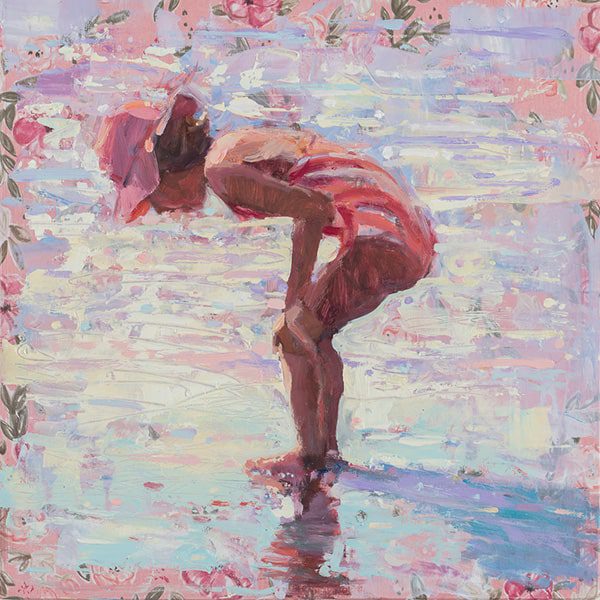 Whether working from life or in the studio, the primary goal of my work is to put the world on pause. I love to capture the fleeting moments of life and light and be mindful of the moment. Early training in graphic arts instilled in me a strong sense of design and composition. Drawing comes naturally, and I can render things easily. But in my journey as an artist, rendering is no longer enough. In recent years, I have worked to experiment with color and texture to push myself to direct the mood and feeling in each painting. 
A quote from Booker T. Washington has always inspired my work – "Excellence is to do a common thing in an uncommon way." I believe that a strong understanding of the fundamentals of art – drawing, composition, values, and color – is an important foundation for knowing how and when to break "the rules" and paint more poetically. 
Since gaining confidence in my own skills over the past 20 years, it was natural to want to nurture other artists. I've been teaching aspiring artists in weekly classes in my Austin studio, as well as teaching workshops and online courses. These led me to partner with Streamline Publishing to create an instructional painting video "Brushwork Secrets Unleashed" in 2019.
I would love to connect with you and encourage you to create your own stories in paint!