Unlock Your Artistic Potential
Mentorship is the fastest way to go from where you are today, to where you want to be!
Learn How Mentorship Works or join this mentors group below.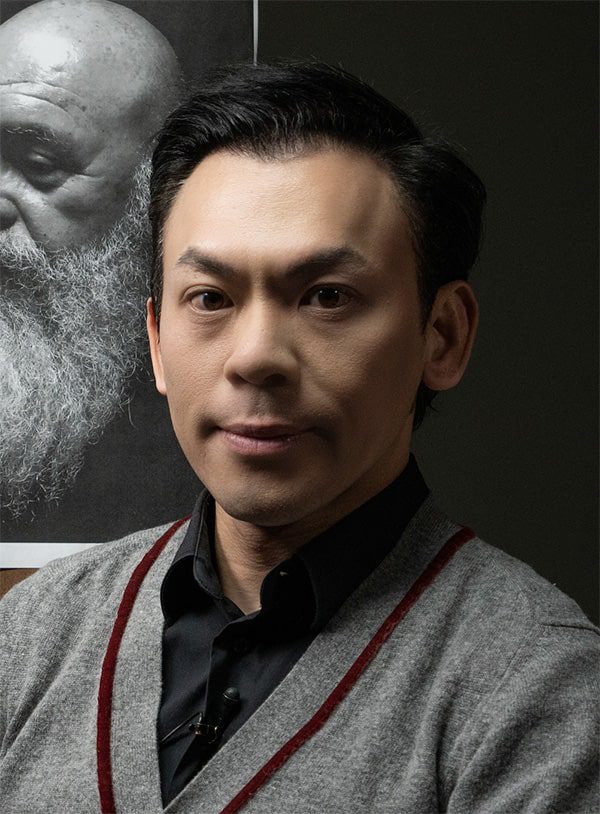 Mentoring Accomplished Artists
Not sure if you're an accomplished artist? Visit our How It Works page.
MEDIUM: Charcoal Art
SPECIALTY: ✔ Technical Skills 
Since Oliver has always been deeply inspired by a 20th Century master artist, Nicolai Fechin, Oliver employs his influence in creating sensitive, emotional and dramatic portraits in vine charcoal.
To capture the insight and warmth of each subject, then transfer it from life to drawing paper is Oliver's motivation.
To leave behind an essence of personality on drawing paper, along with intense personal feelings, is Oliver's attempt to reveal his approach to art and life.
Oliver's EXPERTISE
Listed below are this Mentor's specialty skills. Join this group if you want to grow in these areas.
Specialty: ✔ Technical Skills
Studio Setup for Art Production
Supplies and Tools – what to use, where to save, and where to spend
Teaching How to Self Critique
"Mastrius has done wonders for my confidence. I have managed to step way outside of my comfort zone which has in turn given rise to so many more opportunities to further my art career."
~ Deb, Emerging Artist
JOIN NOW
select your mentorship group
If the group you're interested in has a waitlist, you have the option to join another group to get started. When your group opens we can transfer you over.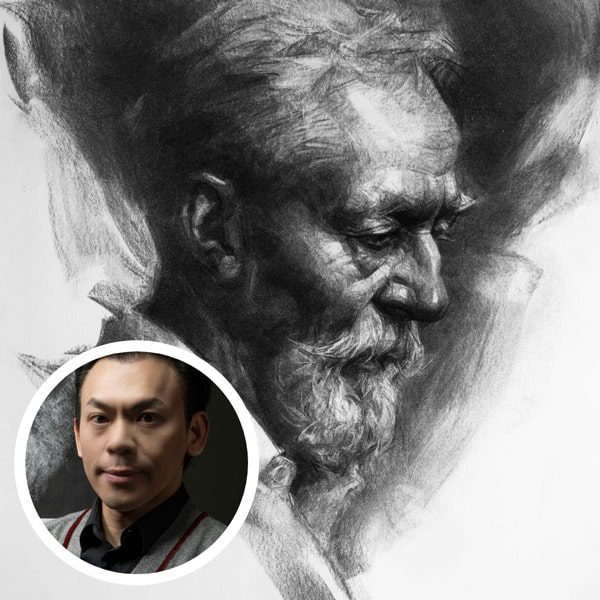 create more compelling portraits
Drawing With Oliver Sin: A comprehensive workshop for artists at every stage of their journey.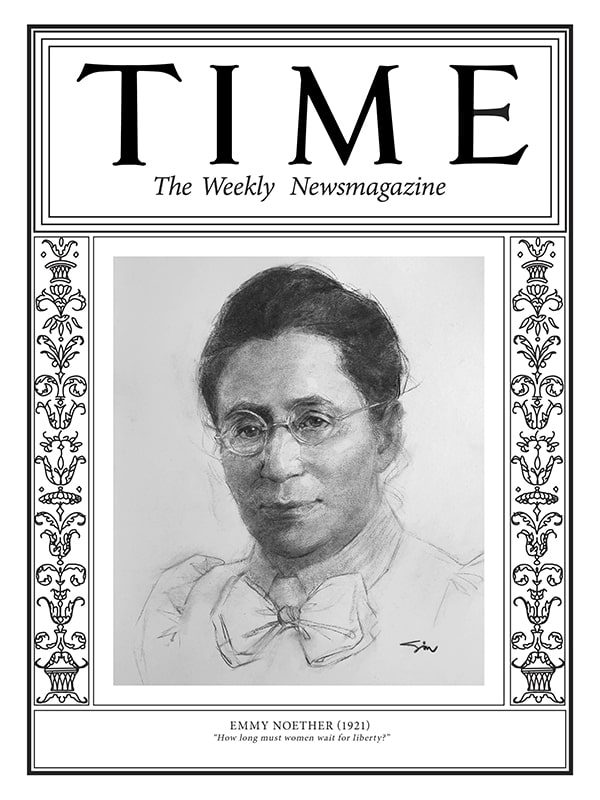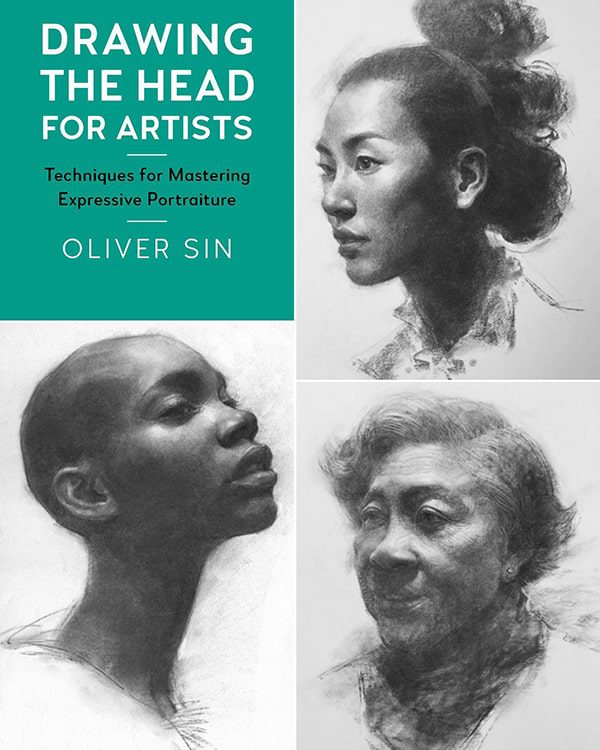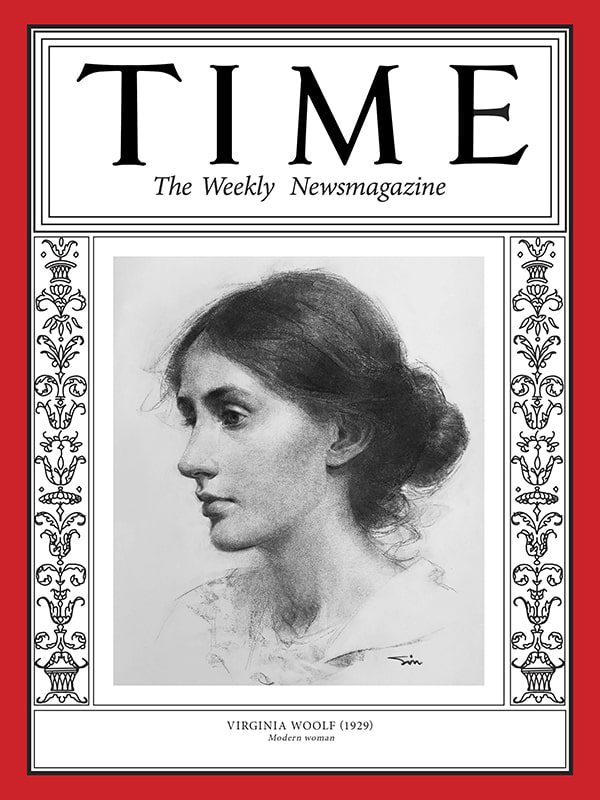 Oliver Sin is an alumnus of the Academy of Art University in San Francisco, CA, with a BFA in Illustration. After graduating in 1996, he started his art career as a computer game concept artist at LucasArts. From 2001 until now, Oliver has returned to his own school to be an art professor for the School of Fine Arts and 2D Animation. Oliver has been so drawn to art even as a little boy, he once recalled that he started drawing at the age of 3. Somehow, portraiture seems to be his favorite form of expression which he constantly practices, not only as an art professor but as a favorite hobby as well. Since 2011,
Oliver has been lucky enough to come across a few distinguished contemporary artists as his mentors, ZhaoMing Wu, Henry Yan, and Chung-Wei Chien. Their tireless guidance has urged him to put greater efforts into capturing fleeting human expressions and paying more attention to precise composition in figurative portraits.
Oliver's first art book, "Drawing the Head for Artists" was published by Rockport publisher in the year 2019, the Spanish & Dutch versions are available in the year 2020. Oliver's first educational step-by-step DVD, "Portrait Drawing Simplified" was published by Streamline Publishing in April 2022. Oliver's vine charcoal portrait drawing of his dad has won the First Place Drawing at the Portrait Society of America International Art Competition in 2021. For consistent achievements of artistic excellence in the art field of fine art portraiture, Oliver has earned "Signature Status" with the Portrait Society of America in 2022.