Natalia Andreeva
MASTER ARTIST
Unlock Your Artistic Potential
Mentorship is the fastest way to go from where you are today, to where you want to be!
Learn How Mentorship Works or join this mentors group below.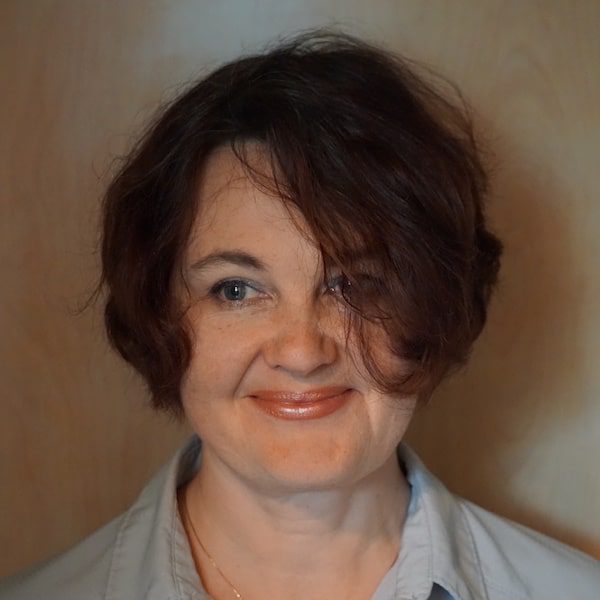 Mentoring Emerging Artists
Not sure if you're an emerging artist? Visit our How It Works page.
MEDIUM: Charcoal | Colored Pencil | Drawing | Gouache | Graphite | Ink | Oil | Pastel | Sanguine | Watercolor
SPECIALTY: ✔ Generalist

From my early childhood I was intrigued and fascinated by the enigma of art, this magical process that turns "nothing" into the harmonic tune of chaos. I adore this something that gives birth to new feelings and associations.
Learning art techniques did not diminish my interest and surprise, on the contrary, it has deepened my passion for art. In fact, all this may be the reason why the actual process of creation gives me the most pleasure. Each work is a continuation of the quest and each new step develops my feelings and intensifies my exploration of the magic of art.
I prefer a personal experience of my subjects, painting landscapes, portraits, still life on location; and I follow my mood in choosing the motive. I love color. I believe it is power, it burns, it cools, it speaks, and I think, it is part of the spell.
MENTORSHIP GROUP FOCUS
In our mentorship group we will focus on the artistic aspects of painting, with a primary emphasis on the art itself rather than the business side. Drawing from my extensive experience in the art world, I bring a strong foundation in classical painting techniques, honed over years of academic study and professional practice. My background includes a faculty position, where I've had the privilege of imparting my knowledge to others.
In these mentorship sessions, we will delve deep into the world of impressionistic painting, specifically focusing on the Alla Prima method. Together, we'll explore the art of capturing atmosphere, honing your observational skills, and refining your ability to create evocative compositions with a unique color palette.
In this mentorship group we'll give you personalized guidance and helpful feedback to speed up your improvement. Together, we'll make a space where you can freely express your creativity and learn how to bring your artistic ideas to life on the canvas. Our goal is to boost your skills and confidence as an artist.
Natalia's EXPERTISE
Listed below are this Mentor's specialty skills. Join this group if you want to grow in these areas.
Specialty: ✔ Generalist
Studio Setup for Art Production
Teaching How to Self Critique
Operate Personal Studio Including: Workshops, Life Drawing Sessions, Performances
"Mastrius is a perfect balance of accountability, community and fun.
It feels like family. Family that makes you a better you."
~ Elizabeth, Emerging Artist
JOIN NOW
select your mentorship group
If the group you're interested in has a waitlist, you have the option to join another group to get started. When your group opens we can transfer you over.
Emerging
Mentorship Membership
Watercolor Focus
Next session: January 09, 2024
On the 2nd Tuesday of every month
4:00 PM – 6:00 PM MST Tue

Not your timezone?
Select your timezone

The artistic talents of Natalia Andreeva stem from the hand of a woman born and bred on the harsh yet beautiful landscapes of Siberia, in Novosibirsk, Russia; but emerging from that chilly land comes a delicate sensitivity for both watercolors and traditional oils that stems from a warm heart and a fertile mind. 
Andreeva's studies in traditional art forms have led her pursuit of mastery over portraits, landscapes, and still life paintings.
In each work, her concentration on form and composition are reminiscent of realist works, while her daring use of color and simulated light show a deep love of modern techniques.
The combination of traditional genres with skill in a variety of techniques allows Andreeva an endless playground to develop her ideas. Educated at the prestigious Novosibirsk State Pedagogical Institute, she received a superb education in art and art history and found unrivaled studio experience, which she continued with her education in Moscow.
Her work continues to evolve, and her reputation precedes her as her art receives new praise across the United States. Natalia holds Signature Membership Status in the American Impressionist Society and and she is president of the Tallahassee Watercolor Society.