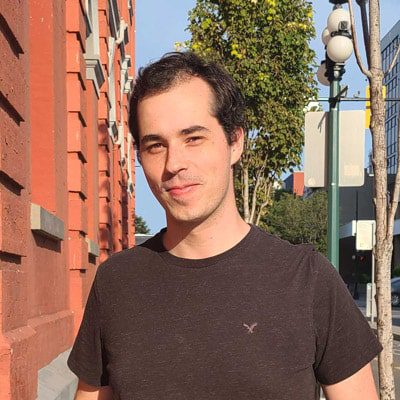 SOFTWARE DEVELOPER
Mateo was born and raised in beautiful Victoria BC, and has always had a passion for technology and learning.
Since he was old enough to hold a computer mouse, he did.
With a keen interest in the sciences, engineering, and math, Mateo took his curious mind to Camosun College to study Information and Computer Systems.
After graduating in 2021, Mateo immediately began work in the tech industry, focusing on creating new technology centered around enriching the lives of its' users.
When not working, lifelong student Mateo excercises his creative energy through music by studying piano, writing, learning to prepare professional meals, and studying languages of the world.
Mateo strives to better the digital landscape while travelling the world and learning more about international culture, ideally leaving smalltown Victoria to visit the great cities of the world.