Marissa Sweet
PROFESSIONAL ARTIST
Unlock Your Artistic Potential
Mentorship is the fastest way to go from where you are today, to where you want to be!
Learn How Mentorship Works or join this mentors group below.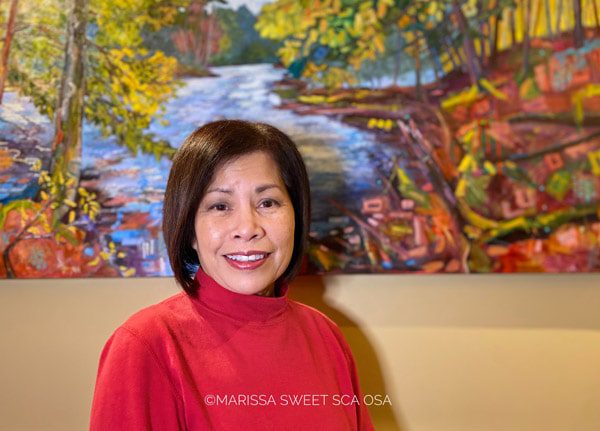 Mentoring Aspiring Artists
Not sure if you're an aspiring artist? Visit our How It Works page.
MEDIUM: Oil Paint | Acrylic Paint
SPECIALTY: ✔ Plein Air, ✔ Technique & Demos, ✔ Marketing & Branding
Nature is good for the soul. Through my artwork, I aim to create the healing effects of nature on our mind, body, and soul.
I began painting when I was 10 years old. Since then, I've taken many art workshops both in the Philippines and in Canada. Acrylic and Oils are my favorite paint mediums. I begin each piece with a loose abstract process. Then I add details and textures using both a brush and a palette knife. 
My subject matter explores the relationship between nature and people. 
I love to create paintings which reflect the beauty, peace and harmony of our natural world.
My inspiration comes from canoeing and interior camping in Algonquin and surrounding highlands. The peace of being surrounded by nature's beauty allows my spirit to rejuvenate.
I hope to capture the healing benefits of nature in my paintings. Nature provides me with inner peace. It is where I can connect with the land and renew my inner spirit.
Marissa's EXPERTISE
Listed below are this Mentor's specialty skills. Join this group if you want to grow in these areas.
Specialty: ✔ Plein Air, ✔ Technique & Demos, ✔ Marketing & Branding
Studio Setup for Art Production
Supplies and Tools – what to use, where to save, and where to spend
Teaching How to Self Critique
Mastrius has done wonders for my confidence. I have managed to step way outside of my comfort zone which has in turn given rise to so many more opportunities to further my art career.
~ Deb, Emerging Artist
JOIN NOW
select your mentorship group
If the group you're interested in has a waitlist, you have the option to join another group to get started. When your group opens we can transfer you over.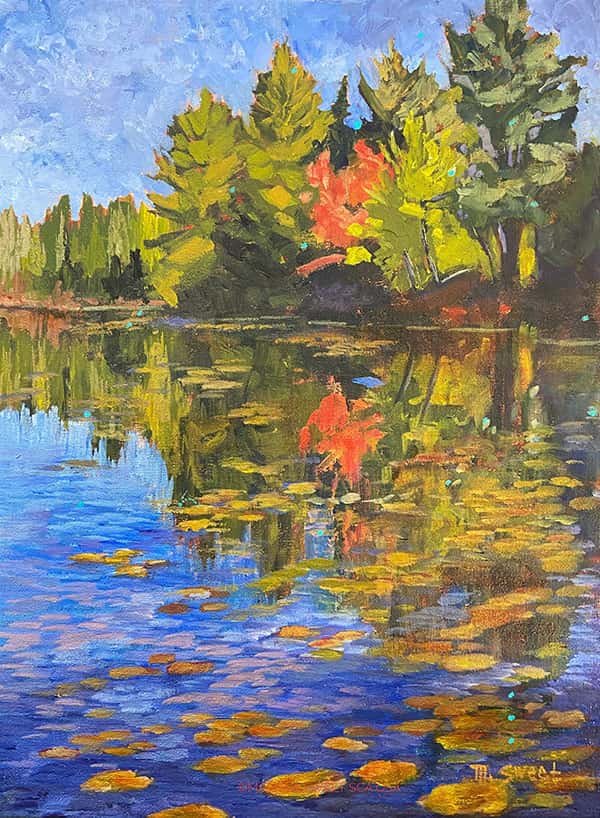 Marissa is primarily a landscape painter but also works on cityscape and floral themes. Merging her creative background with her practise of Feng Shui metaphysics, Marissa creates work about conservation.
Her work explores our interconnectivity with the environment and its importance.
She has won various awards in regional and local juried art shows. In 2019, she was one of the finalists to the Landscape Artist of the Year Canada, based on the UK TV show which televised on CBC TV and streamed on Makeful Cable and CBC Gem.
In May 2021, Marissa was honoured with Professional Artist Award, for her outstanding contributions to enrich and develop culture in the City of Oshawa.
This honour was awarded by Culture Counts Oshawa and the City of Oshawa.
Currently, Marissa is the President and Nominations Chair for the Society of Canadian Artists and Elected member of Ontario Society of Artists, Active member of Federation of Canadian Artists, and East Central Ontario Art Association.