Lori Meeboer
PROFESSIONAL ARTIST
Unlock Your Artistic Potential
Mentorship is the fastest way to go from where you are today, to where you want to be!
Learn How Mentorship Works or join this mentors group below.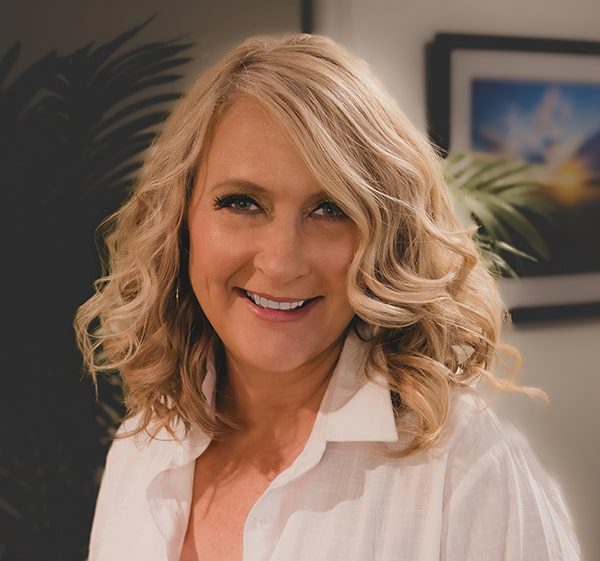 Mentoring Aspiring Artists
Not sure if you're an aspiring artist? Visit our How It Works page.
MEDIUMS: Acrylic
SPECIALTY: ✔ Generalist
Lori Meeboer is a Canadian artist living in Corbyville ON, just north of Prince Edward County. Lori studied at Trent University and has been painting most of her life. She is a third generation artist, with her father and grandmother both painting in oils.
Lori spent much of her summers in the Canadian Shield and her works reflect her passion for the Canadian outdoors. She paints in a mosaic style that is bold and whimsical and full of colour and passion.
Lori has been painting professionally (in acrylics) since 2009 and has been teaching art since 2011. She has over 10k followers on social media and is in six galleries across Canada.
She is passionate about helping aspiring artists find their voice and unique style and navigate their way through the often elusive path from becoming a hobby painter to a professional artist.
If you're looking for a mentor to support your journey to finding your distinct style with guidance and critique, and to help you with the business side of art (pricing, social media, shipping, selling online, gallery applications) then Lori is the mentor for you.
Lori's EXPERTISE
Listed below are this Mentor's specialty skills. Join this group if you want to grow in these areas.
Specialty: ✔ Generalist
Teaching to Self Critique
Studio Setup for Art Production
Supplies and tools – what to use, where to save, and where to spend
Finding Your Artistic Style
Running Your Art Business – the Day to Day
Products, prints, & reproductions
"Mastrius has done wonders for my confidence. I have managed to step way outside of my comfort zone which has in turn given rise to so many more opportunities to further my art career."
~ Deb, Emerging Artist
JOIN NOW
select your mentorship group
If the group you're interested in has a waitlist, you have the option to join another group to get started. When your group opens we can transfer you over.
EXPERIENCE
2010-Present – Professional Artist (painter)
I have been painting professionally for 13 years, and am currently in six galleries across Canada. I participate in gallery shows as well as my own solo and joint shows and have been a vendor at such events as the Toronto OOAK (One of a Kind) show. I paint in acrylics and developed my own signature style over the last ten years. I am also an HR analyst with the federal govt and maintain two full time careers.
2012-Present – Art Instructor (virtual and in person classes)
I have been teaching art instruction since 2012 in person, and since Covid have been teaching online. I teach technique, composition, colour theory, finding your own creative voice as well as the business side of the art world.
January 2015-March 2020 – Art instructor, continuing education-loyalist college
In addition to my own classes and courses, I taught art courses and workshops in the continuing education department at Loyalist College in Belleville, ON.
EDUCATION
May 1993 – Bachelor of Arts, English, Trent University
I graduated with an Honours Bachelor of Arts degree in English with a minor in Art History. I served on the Student Diversity Committee and work on my College Council as Secretary.
June 1989 – OSSGD, Quinte Secondary School, Belleville ON
Graduated with honours as an Ontario Scholar.