Oil | Mixed Media Art | Encaustic
Lora Murphy was born in Ireland and educated in Ireland, USA and Italy. Trained as an oil painter , she now works primarily in Encaustic and mixed media. Lora teaches workshops in Contemporary Portraiture in Encaustic throughout the world and online. She divides her time between Ireland and Denmark and maintains studios in both countries.
Lora's EXPERTISE
Listed below are this Master's specialty skills. Join this Master's group if you want to grow your skills in these areas.
Studio Setup for Art Production
Teaching How to Self Critique
Supplies and Tools – what to use, where to save, and where to spend
Converting techniques from other media to encaustic work in an archival way
Running your art business the day-to-day
EMERGING
Mentorship Membership
$ CAD
107
/

Monthly Membership
Next session: December 14, 2022
On the 2nd Wednesday of every month
Find Your Timezone:
12:00 PM - 2:00 PM MST

Wed


2:00 PM - 4:00 PM EST

Wed


7:00 PM - 9:00 PM GMT

Wed


6:00 AM - 8:00 AM AEDT

Thu



Am I An Emerging Artist?
As an emerging artist, you have been painting regularly and feel fairly confident in your one unique style. 
You've taken workshops/courses and have already been selling your work to friends, family, and in community shows, markets and beyond.
Now you're ready to take it to the next level!
YOU'RE INTERESTED IN:
art critiques - getting expert feedback on your artwork
selling - learn how to sell your artwork

pricing
building your brand and marketing, leveraging social media well
earning a steady income in an unsteady economy
how to approach galleries and/or go solo successfully

business skills - learn the mechanics of creating and sustaining a business as an artist
production - studio set-up and time management to maximize production
art licensing - what products to create, how to find a reputable producer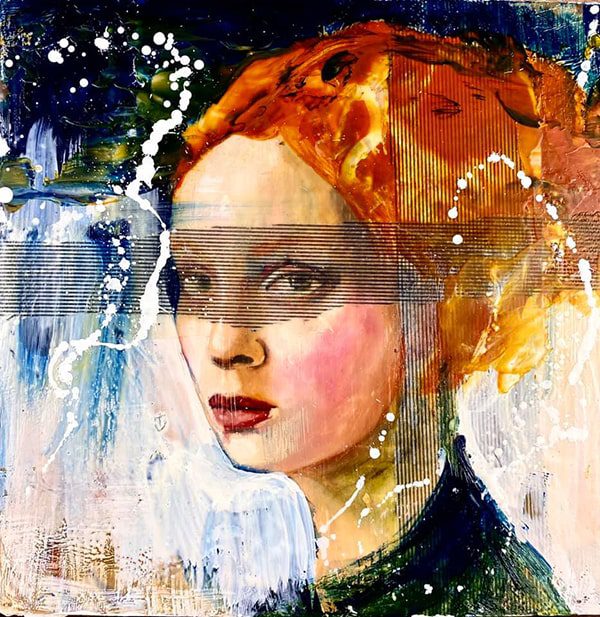 I am interested in what drives us, as human beings, and our consciousness.
I feel an enormously profound connection to my female ancestors and a deep responsibility to them, to live my life and practice my passion with the awareness that, it is their struggle that has allowed me to live and paint with freedom and equality. To paraphrase Maya Angelou from one of her wonderful poems,
"I come as one, but I stand as 10,000," (The Grandmothers),
resonates very deeply with me. To me, this means not just my ancestors but also the family or lineage of artists to which each of us belongs.