Unlock Your Artistic Potential
Mentorship is the fastest way to go from where you are today, to where you want to be!
Learn How Mentorship Works or join this mentors group below.
Mentoring Emerging Artists
Not sure if you're an emerging artist? Find your stage here.
MEDIUM: Oil Paint | Acrylic Paint | Watercolor Art
SPECIALTY: ✔ Generalist
Lee is a landscape style artist born in Hamilton Ontario. His formal art education began over 40 years ago, and continued through his late teens when he studied 'Fine Arts' at DVSA and 'Arts & Graphic Design' at George Brown and Sheridan College.
Lee's a firm believer in painting his home city & province. He travels all over Ontario in all seasons both painting small pieces on location and taking photographs, then bringing them home to his studio to turn into larger paintings. Nature and the outdoors have always played a strong role in his art. All paintings were done while listening to one band. No matter the length, it is still the same band. All paintings are named to a line from the music that went with it, many paintings named by the bands.
LEE's EXPERTISE
Listed below are this Mentor's specialty skills. Join this group if you want to grow in these areas.
Specialty: ✔ Generalist
Supplies and Tools – what to use, where to save, and where to spend
Running your art business the day-to-day
Products, Prints, & Reproductions
"Mastrius has done wonders for my confidence. I have managed to step way outside of my comfort zone which has in turn given rise to so many more opportunities to further my art career."
~ Deb, Emerging Artist
JOIN NOW
select your mentorship group
If the group you're interested in has a waitlist, you have the option to join another group to get started. When your group opens we can transfer you over.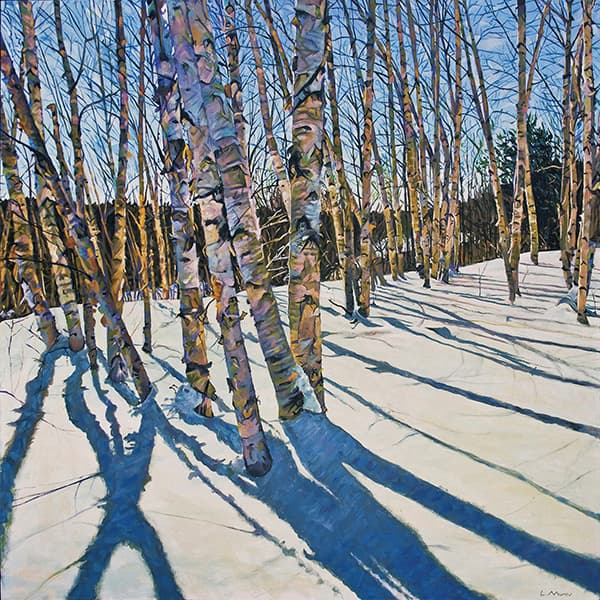 Lee is a proud member of the SCA "The Society of Canadian Artists", the FCA "The Federation of Canadian Artists" and OSA "The Ontario Society of Artists."
Lee has a number of pieces of his artwork exhibited across Canada, the USA and Europe which is represented in private and public collections.
Lee has been featured in major publications such as the Arabella Magazine, International Artists, Hamilton Spectator, CH Television and numerous OSA, FCA and SCA books and magazines.