Larry Moore
MASTER ARTIST
Mastrius Artist Mentor
This artist is mentoring at Mastrius. Visit our how it works page for membership details.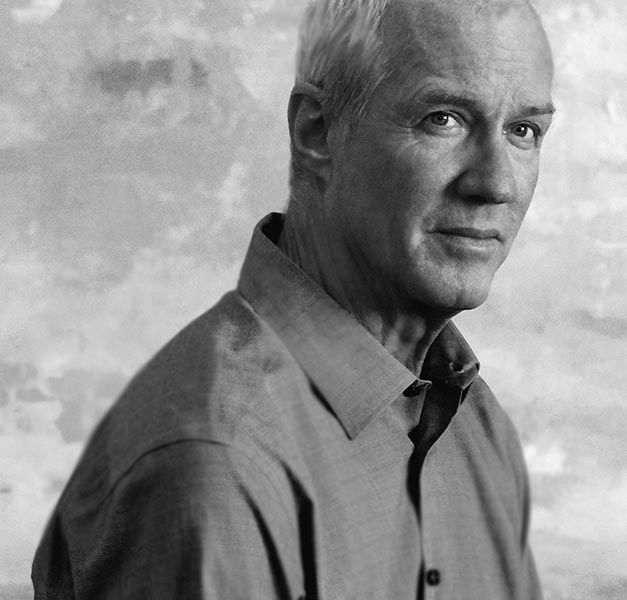 Mentoring Emerging Artists
Not sure if you're an emerging artist? Find your stage here.
MEDIUM: Oil Paint | Acrylic Paint | Watercolor Art | Mixed Media Art
SPECIALTY: ✔ Technical
The series I've been working on over the last 7 years is called "Intrusion", it is an exploration, either in gouache for smaller works or oil for larger pieces, of our relationship to the planet and ultimately with ourselves. The series most often asks the question, "Who is intruding on whom?" Initially, the work implied a post-apocalyptic world where animals reclaimed their now unnatural habitats, but it has since grown into more allegorical narratives of the human condition.
I've tapped into my extensive experiences as a graphic designer, illustrator and, plein air painter to address stories that are important to me. After my years participating in plein air events, I knew that I wanted to do more editorial work and sought out a narrative that was authentic to me. My love for the environment lead the way. The pieces often present scenarios that are possible but, not plausible, depictions of animals in abandoned spaces. I've followed the work rather than directing it and have ventured into animals invading abstract backgrounds which is a nod to my graphic design days.
Larry's EXPERTISE
Listed below are this Mentor's specialty skills. Join this group if you want to grow in these areas.
Specialty: ✔ Technical
Supplies and Tools – what to use, where to save, and where to spend
Teaching How to Self Critique
Inventive/Resourceful Promotions
"Mastrius has done wonders for my confidence. I have managed to step way outside of my comfort zone which has in turn given rise to so many more opportunities to further my art career."
~ Deb, Emerging Artist
JOIN NOW
select your mentorship group
If the group you're interested in has a waitlist, you have the option to join another group to get started. When your group opens we can transfer you over.
Emerging
Mentorship Membership
$ USD
87
/

Monthly Membership
Next session: April 06, 2023
On the 1st Thursday of every month
This global group meets at:
5:00 PM - 7:00 PM MDT

Thu


7:00 PM - 9:00 PM EDT

Thu


12:00 AM - 2:00 AM BST

Fri


9:00 AM - 11:00 AM AEST

Fri



...and your timezone too!
Contact us if you need help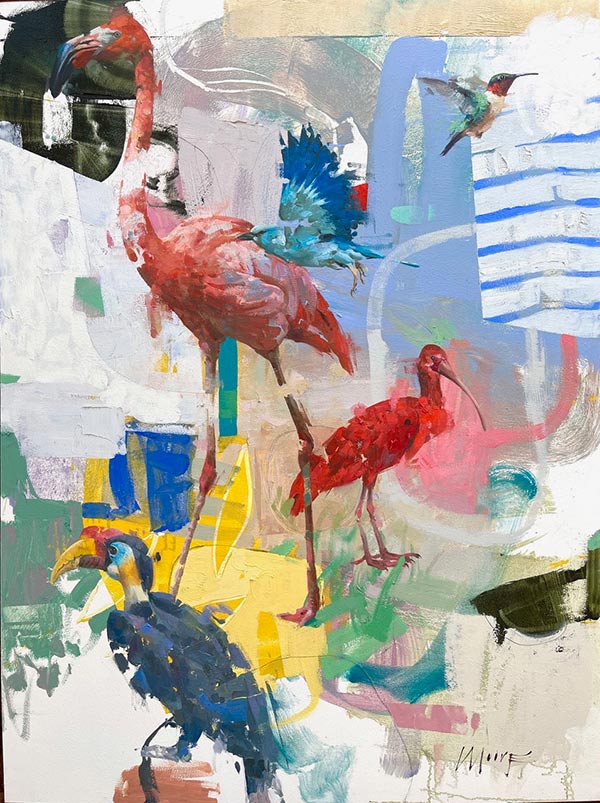 Larry Moore has been a professional visual communicator for the past 45 years, working from his roots as a mural and apparel artist in the surf industry into graphic design, advertising, illustration, and fine art, achieving national recognition for his work in each of these areas of visual communication.
He has been a college and workshop instructor since 1990 and has just published a successful book on creativity for artists titled Fishing for elephants: Insights and exercises to inspire authentic creativity.