Acrylic | Mixed Media | Watercolor Pens | Markers & Fine Tip Archival Pens
Kristen Palana is an American/Portuguese multidisciplinary artist based in Malawi.
After decades as a digital artist, she has reconnected with her fine art roots.
Kristen's animated films have screened in over 75 international film festivals earning numerous "Best Animated Short Film" awards.
Kristen's EXPERTISE
Listed below are this Master's specialty skills. Join this Master's group if you want to grow your skills in these areas.
Running your art business the day-to-day
eBooks and Digital Assets
Grant Applications & Fellowships
EMERGING
Mentorship Membership
$ CAD
107
/

Monthly Membership
Next session: January 14, 2023
On the 2nd Saturday of every month
Find Your Timezone:
9:00 AM - 11:00 AM MST

Sat


11:00 AM - 1:00 PM EST

Sat


4:00 PM - 6:00 PM GMT

Sat


3:00 AM - 5:00 AM AEDT

Sun



Am I An Emerging Artist?
As an emerging artist, you have been painting regularly and feel fairly confident in your one unique style. 
You've taken workshops/courses and have already been selling your work to friends, family, and in community shows, markets and beyond.
Now you're ready to take it to the next level!
YOU'RE INTERESTED IN:
art critiques - getting expert feedback on your artwork
selling - learn how to sell your artwork

pricing
building your brand and marketing, leveraging social media well
earning a steady income in an unsteady economy
how to approach galleries and/or go solo successfully

business skills - learn the mechanics of creating and sustaining a business as an artist
production - studio set-up and time management to maximize production
art licensing - what products to create, how to find a reputable producer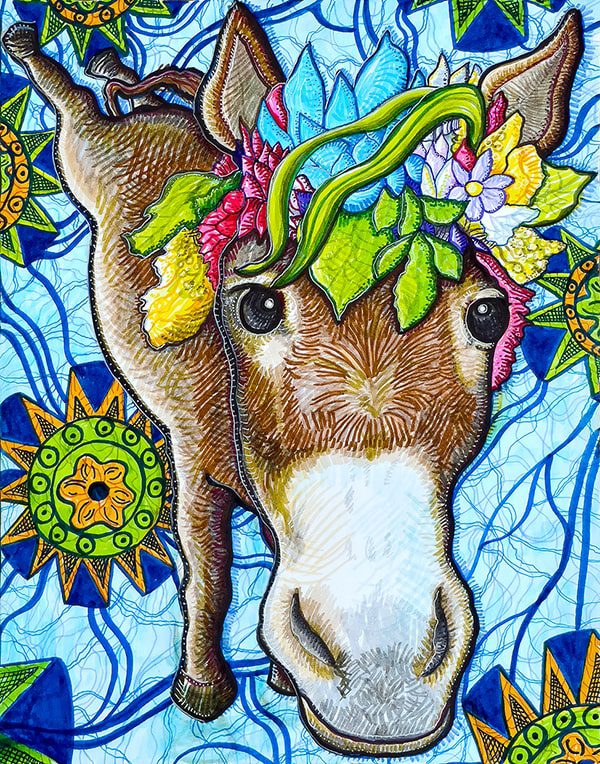 As an educator, she's taught at universities on four continents, including at The American University of Rome, where she co-founded the Film and Digital Media Program. She's worked as a designer and educator for organizations such as the WHO, UNICEF, WFP and created multimedia programs for students from all walks of life. From 2016–2019, she taught for universities and NGOs in Myanmar and is currently a Digital Media and Animation Specialist for UNFPA Malawi.