Kristen Palana
MASTER ARTIST
Mastrius Artist Mentor
This artist is mentoring at Mastrius. Visit our how it works page for membership details.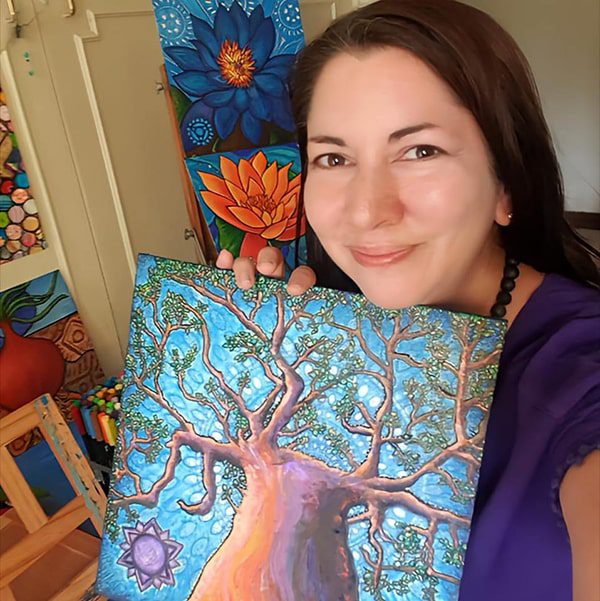 Mentoring Emerging Artists
Not sure if you're an emerging artist? Find your stage here.
MEDIUM: Acrylic | Mixed Media | Watercolor Pens | Markers | Ink Pens
SPECIALTY: ✔ Generalist
I draw the world not as it is but how I wish it could be. I use symbols, icons, and patterns with cross-cultural significance combined with color psychology to help soothe, heal, and reinvigorate weary idealists. Inspired by the lofty mission statements and development goals used by the world's top organizations, my images are a call to action to visualize better outcomes for our lives, communities, and the planet.
As an American/Portuguese digital artist and animator living in developing countries over the past seven years, my creative process has gradually been shaped by a lack of reliable internet connectivity and frequent power outages. Since 2021, I've reconnected with my fine art roots and now delight in making "slow art" off the grid that requires no electricity or glowing screens. Each mark placed in a drawing mimics the stitches that lovingly make up an elaborate quilt or the single frames that slowly add up to a few seconds of animation.
In my mixed media work, I layer colors, lines, and dots using fine-tipped ink and watercolor brush pens with dabs of acrylic and metallic paint on vellum or canvas. The drawing process is a form of meditation that enables me to tap into a higher level of consciousness and rich artistic traditions that are thousands of years old. I'm especially drawn to the intricate patterns and vibrant colors found in Asian and African traditional clothing, baskets, ceramics, and local handicrafts made from raw and natural materials. Western influences include stained-glass windows as well as the bold dark outlines and visual framing structures found in cartoons and graphic novels.
Kristen's EXPERTISE
Listed below are this Mentor's specialty skills. Join this group if you want to grow in these areas.
Specialty: ✔ Generalist
Evoking Emotion with Color & Symbols
Mailing Lists & How to Use Them
Products, Prints, & Reproductions
Ideas for and artists to survive in harsh environments and
places with no art scene or community
"Mastrius has done wonders for my confidence. I have managed to step way outside of my comfort zone which has in turn given rise to so many more opportunities to further my art career."
~ Deb, Emerging Artist
JOIN NOW
select your mentorship group
If the group you're interested in has a waitlist, you have the option to join another group to get started. When your group opens we can transfer you over.
EMERGING
Mentorship Membership
$ CAD
107
/

Monthly Membership
Next session: April 08, 2023
On the 2nd Saturday of every month
This global group meets at:
9:00 AM - 11:00 AM MDT

Sat


11:00 AM - 1:00 PM EDT

Sat


4:00 PM - 6:00 PM BST

Sat


1:00 AM - 3:00 AM AEST

Sun



...and your timezone too!
Contact us if you need help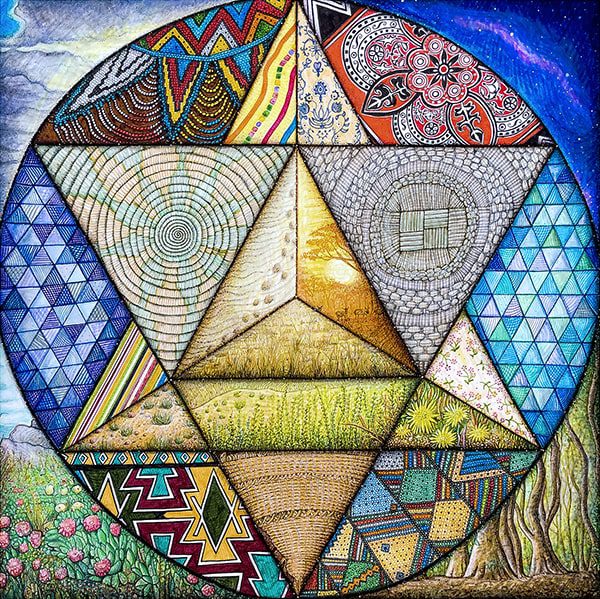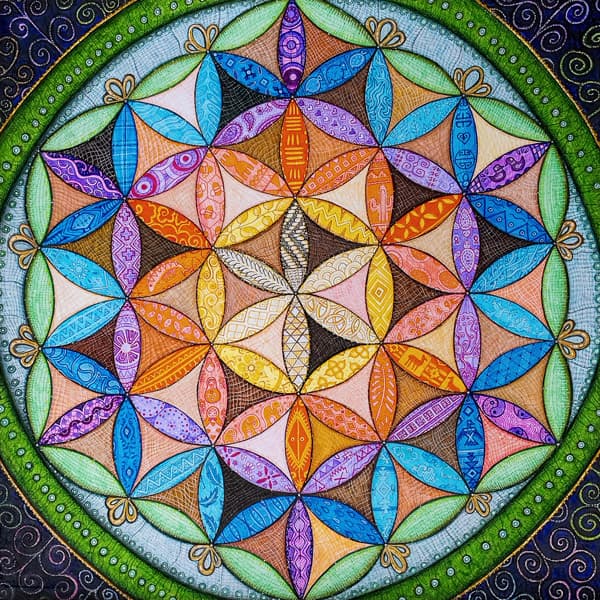 Kristen Palana is an American/Portuguese multidisciplinary artist based in Malawi. After decades as a digital artist, she has reconnected with her fine art roots by embracing mixed media drawing and painting. Kristen's animated films have screened in over 75 international film festivals earning numerous "Best Animated Short Film" awards including at the Cannes Short Film Festival, Italy International Film Festival, and the Sunscreen Film Festival.
As an educator, she's taught at universities on four continents, including at The American University of Rome, where she co-founded the Film and Digital Media Program. She's worked as a designer and educator for organizations such as the WHO, UNICEF, WFP, GIZ, UNDP, and created multimedia programs for students from all walks of life. From 2016–2019, she taught for universities and NGOs in Myanmar. She recently had a solo show of drawings at the Narrows Center for the Arts in Fall River, MA. USA, the city where she was born. Kristen is currently helping creatives to find solutions to their most pressing art, design, business, and tech problems through master classes for UN organizations, live and online mentoring, and consulting.