Kevin Beilfuss
MASTER ARTIST
Mastrius Artist Mentor
This artist is mentoring at Mastrius. Visit our how it works page for membership details.
Mentoring Aspiring and Emerging Artists
Not sure if you're an aspiring and emerging artist? Find your stage here.
MEDIUM: Oil Paint | Acrylic Paint | Pastel Art
SPECIALTY: ✔ Technical
"I had always dreamed of becoming an illustrator," explains the artist. "But the demands of painting someone else's ideas finally took it's toll. I decided that life is too short and that I had to paint from my heart. We're only given one chance at life, and I had to paint what was important to me. What's important to me", says Kevin, "is that I try to capture a little of what God has already created, in each of my paintings. One can obviously see the beauty in God's creation in the landscape, but for me it is even more profound when I see and experience that beauty in people. There is always something new and awe-inspiring to discover when painting the human figure."
Kevin's EXPERTISE
Listed below are this Mentor's specialty skills. Join this group if you want to grow in these areas.
Specialty: ✔ Technical
Supplies and Tools – what to use, where to save, and where to spend
Teaching How to Self Critique
"Mastrius has done wonders for my confidence. I have managed to step way outside of my comfort zone which has in turn given rise to so many more opportunities to further my art career."
~ Deb, Emerging Artist
JOIN NOW
select your mentorship group
If the group you're interested in has a waitlist, you have the option to join another group to get started. When your group opens we can transfer you over.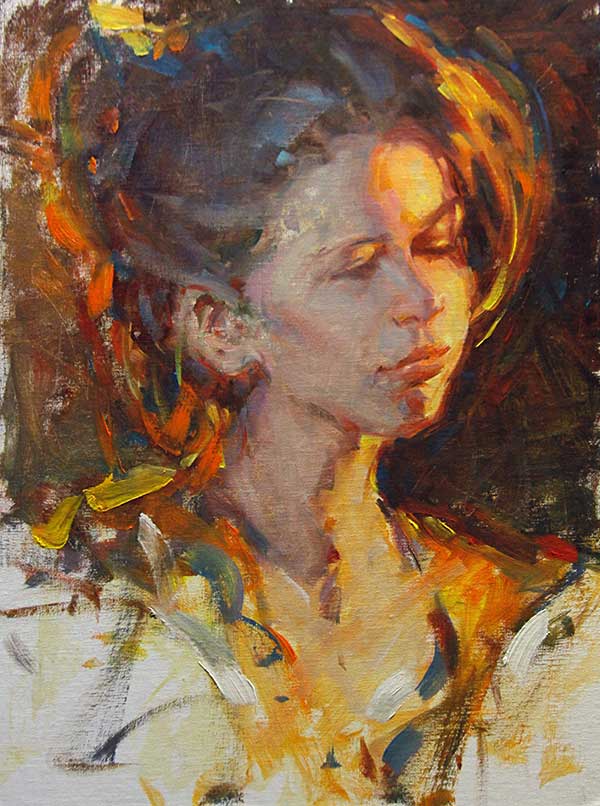 After graduating from Illinois State University and the American Academy of Art, Kevin set out on a free-lance illustration career that lasted thirteen years. Working mainly in the editorial area of illustration, his work consisted mostly of paintings for book covers and magazines. Some of his clients included: Penguin Publishing, Houghton Mifflin, Harlequin, Signs of the Times, Guideposts, Readers Digest, and Golf Digest.
Kevin's work has been the subject of several one-man shows as well as being included in such prestigious annual shows as the Oil Painters of America (Regional & National Exhibitions), The Great American Figurative Shows (Waterhouse Gallery, Santa Barbara), Scottsdale Salon of Fine Art, and  Salon International (Greenhouse Gallery, San Antonio). Kevin's award-winning artwork can be seen at galleries throughout the U.S.  Kevin has won the 'Peoples Choice Award' and an 'Award for Excellence' at the OPA Eastern Regional Exhibitions in 2008, and 2009. Kevin also received the Award for Excellence in Figurative Painting at the 2010 OPA National Exhibition and the Gold Medal for his painting 'What Dreams May Come' at the 2010 OPA Eastern Regional Exhibition. November 2014 Kevin Beilfuss was a featured artist in Southwest Art Magazine. His painting Elegance was chosen to grace the cover.
Leading workshops throughout the US, Kevin uses his ability as a teacher to help artists gain an understanding of how to 'see' as an artist, and sharing his knowledge to help students improve their skills.
Kevin resides in the Chicago area with his wife Janice, and his son Drew.