Kaitlin Mason
PROFESSIONAL ARTIST
Unlock Your Artistic Potential
Mentorship is the fastest way to go from where you are today, to where you want to be!
Learn How Mentorship Works or join this mentors group below.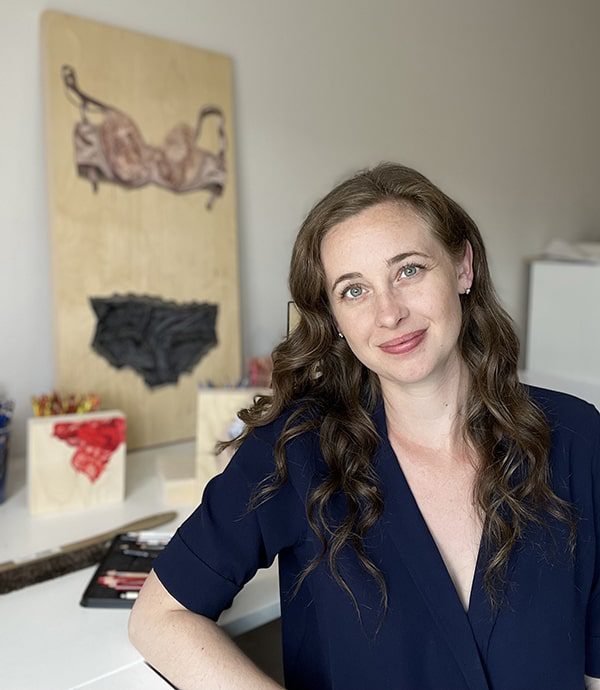 Mentoring Aspiring Artists
Not sure if you're an aspiring artist? Visit our How It Works page.
MEDIUMS: Colored Pencil
SPECIALTY: ✔ Social Media ✔ Technique & Demos
I am interested in capturing the essence of fabric in its current form, creating a visual record of a moment in time. Fabrics are part of our everyday lives, keeping us warm or cool, comfortable or fashionable, they can be strong or delicate, but these mundane details of each garment are often overlooked. Fabrics provide both function and meaning, serving a variety of purposes from practical uses in our households to cherished family heirlooms and luxury goods. Our fabrics are in constant motion, they stretch, wrinkle and fade, an inevitable organic quality that matures over time. My trompe-l'oeil fabric drawings serve as a metaphor for the ephemeral nature of life and capture the beauty of the little details and the moments in our world.
I am captivated by how light falls on the fabric, and how the patterns change as the fabric drapes and folds onto itself. The energy and movement of the fabric reflect the very moment the fabric was formed, preserved in a moment to showcase the beauty found in the intricate details. I use coloured pencils to create each of my drawings, gradually building vibrancy and saturation of the colours by adding several layers. The wood panel substrate adds additional organic detail, creating a subtle background to the fabrics, and visually pushing the intricate patterns forward.
Each sample of fabric belongs to something larger, something more, something left unknown; they are moments captured, never to be "that" again. Fabric can often evoke a sense of nostalgia, and the idea that time moves forward and nothing stays the same. We as humans are constantly changing and evolving, but we often miss the simple things in our fast-paced world, so I hope that my drawings create moments of reflection among viewers. Reminding us that beauty can be found in the everyday mundane as well as the imperfections within our lives.
Kaitlin's EXPERTISE
Listed below are this Mentor's specialty skills. Join this group if you want to grow in these areas.
Specialty: ✔ Social Media ✔ Technique Demos

Studio Set Up for Art Production
Supplies and tools – what to use, where to save, and where to spend
"Mastrius has done wonders for my confidence. I have managed to step way outside of my comfort zone which has in turn given rise to so many more opportunities to further my art career."
~ Deb, Emerging Artist
JOIN NOW
select your mentorship group
If the group you're interested in has a waitlist, you have the option to join another group to get started. When your group opens we can transfer you over.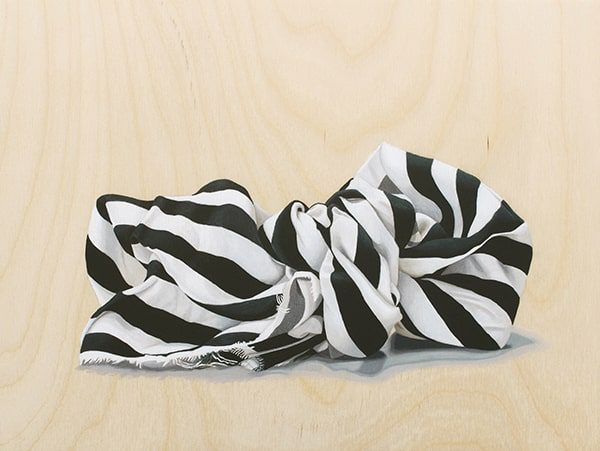 Academic History
Bachelor of Fine Arts, NSCAD University, Halifax, NS 2012-2013
Fine Arts Diploma, Georgian College, Barrie, ON 2008-2012
Teaching
Coloured Pencil Workshop with Niagara Pumphouse, Niagara Falls, 2022.
Coloured Pencil Workshop with The Don Valley Art Club, Toronto, 2021
Coloured Pencil Workshop with the Willowdale Group of Artists, North York Seniors Centre, Toronto, 2019
Originally, Kaitlin started college in an interior design program and later switched to the Fine Arts program at Georgian College in Barrie Ontario. After graduating, Kaitlin transferred to NSCAD University in Halifax Nova Scotia, where she earned her Bachelor of Fine Arts degree.
Kaitlin's interest in drawing fabrics started while in college, where she was photographing fabrics and creating large-scale collages. Kaitlin fell in love with all the little details the photo was able to capture and the idea that it could never be re-created in that form again.
Kaitlin creates her trompe-l'oeil fabric drawings by using multiple layers of coloured pencil on a wood panel surface. Leaving the wood exposed adds an additional element of organic detail, which is unique to each piece. She enjoys playing with light and shadows, in an attempt to transform an otherwise mundane item, into a sculptural entity.
Kaitlin continues to exhibit regularly at exhibitions and outdoor art fairs across Toronto, where she has received several accolades for her unique drawings, and has sent many pieces to collectors located all over the world.