Joe Cunningham
MASTER ARTIST
Mastrius Artist Mentor
This artist is mentoring at Mastrius. Visit our how it works page for membership details.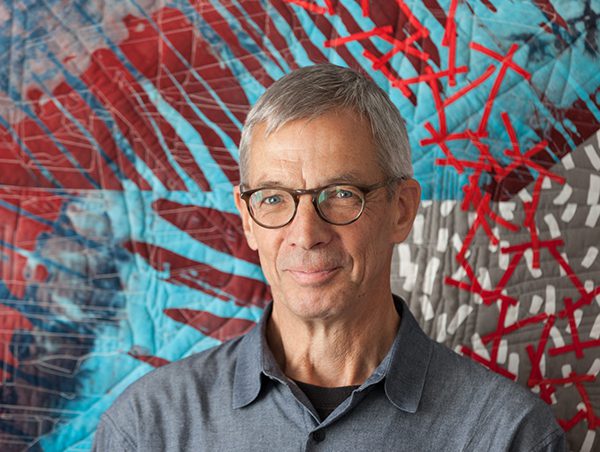 Mentoring Emerging Artists
Not sure if you're an emerging artist? Visit our How It Works page.
MEDIUMS: Quiltmaking
SPECIALTY: ✔ Technique ✔ Business  
After years of studying, copying and imitating quilts of the 19th century so as to learn the techniques and the ways of creativity they exemplify, I began working in my own abstract style. My techniques range from the hand sewing of the past to the computerized quilting of today, whatever the project requires. My goal is to make quilts that can stand alongside the quilted masterworks of the 19th century, yet can represent life in the 21st century. My quilts are large, abstract compositions, freely pieced and appliqued without patterns, designed to express a wide range of human experience. 
JOE'S EXPERTISE
Listed below are this Mentor's specialty skills. Join this group if you want to grow in these areas.
Specialty: ✔ Technique ✔ Business
Teaching How to Self Critique
Running Your Business the Day-to-Day
"Mastrius has done wonders for my confidence. I have managed to step way outside of my comfort zone which has in turn given rise to so many more opportunities to further my art career."
~ Deb, Emerging Artist
JOIN NOW
select your mentorship group
If the group you're interested in has a waitlist, you have the option to join another group to get started. When your group opens we can transfer you over.
Emerging
Mentorship Membership
Next session: August 26, 2023
On the 4th Saturday of every month
This global group meets at:
10:00 AM - 12:00 PM MDT

Sat


12:00 PM - 2:00 PM EDT

Sat


5:00 PM - 7:00 PM BST

Sat


2:00 AM - 4:00 AM AEST

Sun



...and your timezone too!
Contact us if you need help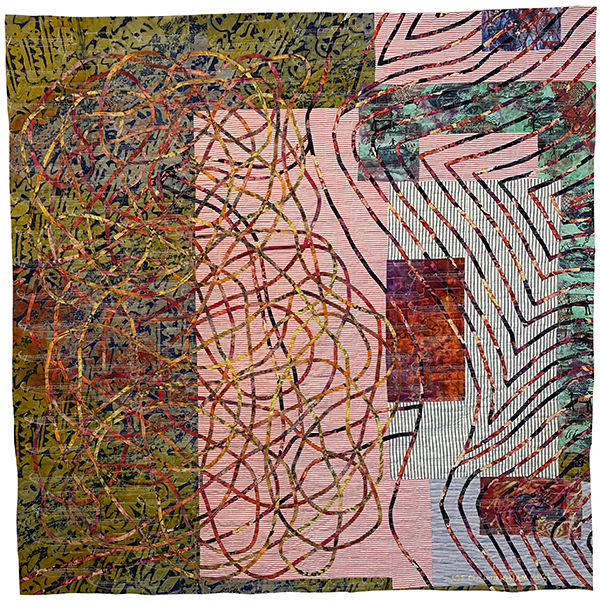 Joe Cunningham has been a professional quilt artist since 1979. He has written essays on the subject for museum catalogues, books and magazines. His book, "Men and the Art of Quiltmaking" was the first book on its subject. In 2004 he received a $30,000 Shulte Grant from the Fort Mason Foundation. In 2009 he received a grant to study with the Gees Bend quilters in Alabama. In 2010 he was artist in residence at the De Young Museum in San Francisco, which purchased one of his quilts for its permanent collection. Joe travels throughout the country and internationally to give lectures and workshops on quiltmaking. His ten books on quiltmaking  include the first biography of a living quilter, the first book on men who make quilts ("Men and the Art of Quiltmaking,") and a definitive book on marking quilts for quilting called "Quilting with Style," published by AQS. He has been seen on the Peabody Award-winning PBS series Craft in America, the HGTV series "Simply Quilts with Alex Anderson," as well as  "The Quilt Show" with Ricky Tims and Alex Anderson, and others. Cunningham has performed his musical quilt show, "Joe the Quilter," for guilds and theaters nationwide.  His latest book is "Joe Cunningham Quilts," a collection of his quilts from the last 15 years.
Joe Cunningham has been invited to give lectures in museums and colleges including the DeYoung Museum, University of Michigan, the Chicago Art Institute, the Shelburne Museum, and the International Quilt Study Center and Museum, The National Quilt Museum and the San Jose Museum of Quilts and Textiles and others.