WORK WITH
James Xavier Barbour
Oil | Acrylic | Graphite | Sculptor | Silverpoint | Fresco
James Xavier Barbour is an American fine art painter and sculptor of Spanish/Portuguese/ Irish heritages. His primary vehicle for expressing contemporary narrative or metaphor is the human figure.  He is also the Founder and Principal Instructor of The Decorus Atelier of Figurative Art  located in New York City.  A school dedicated to classical art training, with a strong focus  advancing the areas of technique, construction, composition, color,  exploring narrative, and figurative anatomy.  He has taught for over 21 years as an instructor at various institutions such as Academy of Art University, Stanford University, School of Visual Arts and conducts regular art workshops and seminars
His talent for art developed at an early age, as well as his passion for human anatomy.  His early years were self taught and more instinctual.  He studied fine arts in the classical realist atelier tradition and art conservation while living abroad in Italy, and completed his undergraduate study at The Hartford Art School. He also studied at The Art Students League, and has a Masters of Fine Arts in Painting and Anatomy from the New York Academy of Art.  He has been fortunate to have studied with many of the world's most respected artists like Steven Assael, Vincent Desiderio, Deane Keller, Martha Mayer Erlebacher, Stephen Brown and many others.
EMERGING
Mentorship Membership
$ CAD
107
/

Monthly Membership
Next session: January 23, 2023
On the 4th Monday of every month
Find Your Timezone:
5:00 PM - 7:00 PM MST

Mon


7:00 PM - 9:00 PM EST

Mon


12:00 AM - 2:00 AM GMT

Tue


11:00 AM - 1:00 PM AEDT

Tue



James's EXPERTISE
Listed below are this Master's specialty skills. Join this group if you want to grow your skills in these areas.
Studio Setup for Art Production
Supplies and Tools – what to use, where to save, and where to spend
Teaching How to Self Critique
Running your art business the day-to-day
Products, Prints, & Reproductions
Am I An Emerging Artist?
As an emerging artist, you have been painting regularly and feel fairly confident in your one unique style. 
You've taken workshops/courses and have already been selling your work to friends, family, and in community shows, markets and beyond.
Now you're ready to take it to the next level!
YOU'RE INTERESTED IN:
art critiques - getting expert feedback on your artwork
selling - learn how to sell your artwork

pricing
building your brand and marketing, leveraging social media well
earning a steady income in an unsteady economy
how to approach galleries and/or go solo successfully

business skills - learn the mechanics of creating and sustaining a business as an artist
production - studio set-up and time management to maximize production
art licensing - what products to create, how to find a reputable producer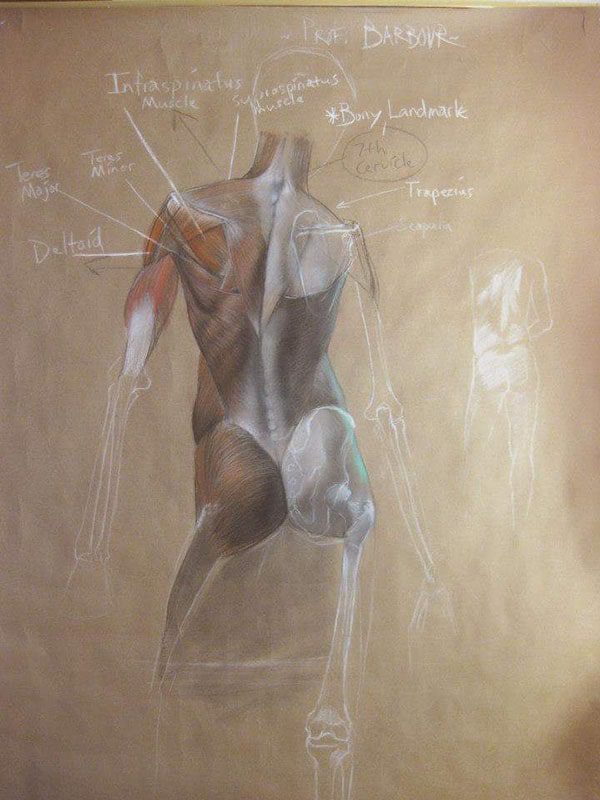 He is endlessly curious, and has spent hundreds of hours studying the works of the old masters to better analyze their techniques, and observing human anatomy from dissected human cadavers in order to specialize in both artistic and forensic human anatomy. His work explores the eternal or universal truths that bind us as human beings as well our differences. It contains a psychological narrative which dances on the edge of both reality and the surreal, fearlessly capturing those moments of life which appear like an illusion, but remain anchored in possibilty or reality.  ​Themes can range from the chaotic "dark circus" of life around us and exploring  human nature,  to the affects of technology and industrial/ mechanical growth as we attempt to adjust and evolve.
It is his firm belief that observation is a necessary component of a successful work of art and prefers to work strictly from life, model, and/or imagination.  He is ceaselessly meticulous about every subtle detail of his work from concept to the orchestration of his dynamic finish.
​​He has been a finalist in the prestigious International ARC Salon Competition, and has won numerous artistic awards, grants, and featured in various publications, magazine articles, television and film. His work can be found in many private and public collections around the world and on exhibition in various art museums and galleries internationally.  Recent exhibitions have included  33 Contemporary  Gallery,  Zhou B. Art Center, The Museo Arte Contemporanea Sicilia, Tampa Museum of Art,  Peninsula Museum of Art, Six Summit Gallery,  RH Gallery, as well as other exhibitions located in Italy,  Australia,  London, and in Japan. 
He works from his studio based in Brooklyn, New York.