Isabel garmon
PROFESSIONAL ARTIST
Mastrius Artist Mentor
This artist is mentoring at Mastrius. Visit our how it works page for membership details.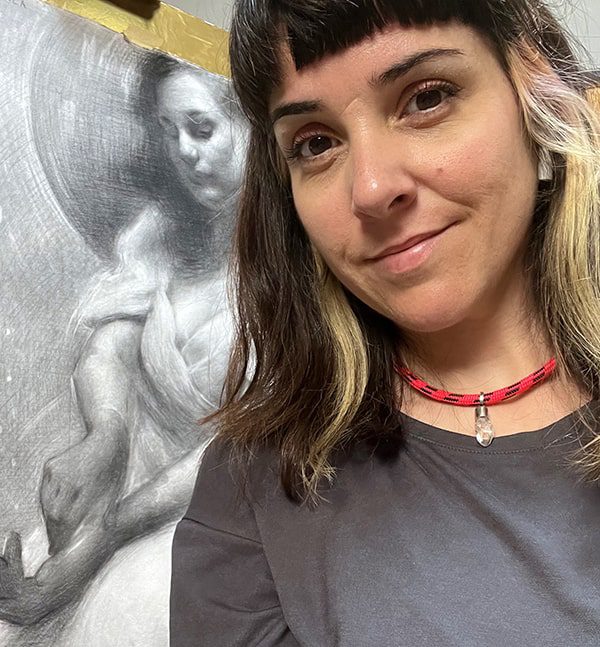 Mentoring Aspiring Artists
Not sure if you're an aspiring artist? Find your stage here.
MEDIUM: Mixed Media Art | Charcoal Art | Graphite
SPECIALTY: ✔ Technical
Isabel Garmon, Spanish woman painter born in May 17th of 1985 in Zaragoza, figures out her big passion for art after doing illustration studies in Madrid, being there where through private classes of academic drawing and painting in the studio of a famous painter, Isabel developed her true vocation: to be a painter. At that time she feels to go deeper in the knowledge of technique, travelling to Italy and enroll in the prestigious The Florence Academy of Art in the full painting program thanks to the help of being awarded twice by The Elizabeth Greenshields Foundation grant, where she gets more confidence on her skills in drawing and painting.
In 2018 Isabel goes back to Madrid and gets to be copyist in The Prado Museum making a copy of "La Anunciación by Velázquez". This experience gives her higher knowledge above the Old Master Painters process, something very important to understand the contemporary time that we live.
Isabel's EXPERTISE
Listed below are this Mentor's specialty skills. Join this group if you want to grow in these areas.
Specialty: ✔ Technical
Teaching How to Self Critique
Supplies and Tools – what to use, where to save, and where to spend
Studio setup for art production
"Mastrius has done wonders for my confidence. I have managed to step way outside of my comfort zone which has in turn given rise to so many more opportunities to further my art career."
~ Deb, Emerging Artist
JOIN NOW
select your mentorship group
If the group you're interested in has a waitlist, you have the option to join another group to get started. When your group opens we can transfer you over.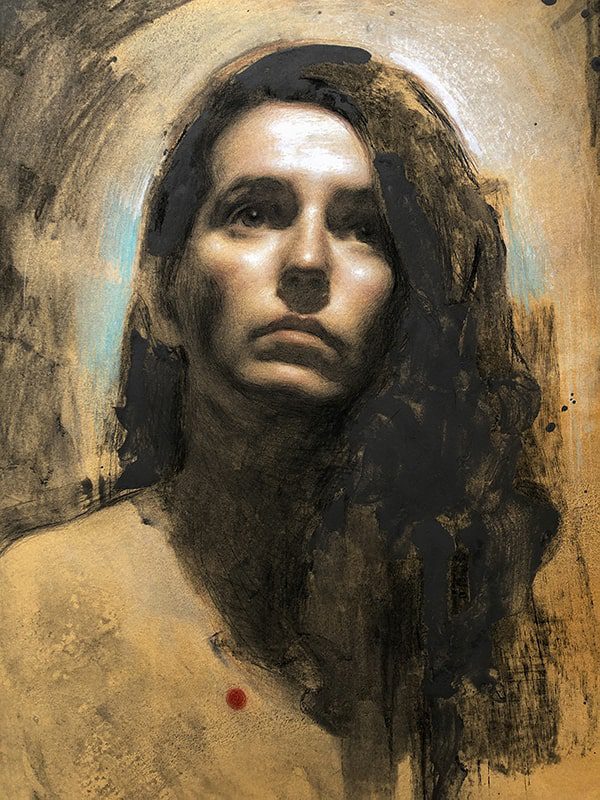 Isabel lived her big dream at that time, being in Florence, to train in that academy and to get a strong base in drawing and painting technique. She knew that training would help her to work from the statement "Learning how to build up to know how to unbuild up" and work from the most sincere part of her as artist. The Isabel's artworks can be found in private collections and some museum as the MEAM of Barcelona in Spain.
Education
2016 – 2018 – Painting Program in The Florence Academy of Art., Florence – Italy.
2013 – 2014 – Academic human figure drawing and painting with Jordan Sokol., Madrid – Spain.
2013 – Workshop of oil painting with Jura bedic, Florence – Italy.
2011 – 2013 – Academic human figure drawing and painting with Amaya Gúrpide, Madrid – Spain.
2009 – 2010 – Academic human figure drawing with Diego Catalán, Madrid – Spain.
2009 – 2012 – Digital and graphic creation in ESDIP, Madrid – Spain.
2005 – 2009 – Graphic Design in ESDA, Zaragoza – Spain.