Instagram Marketing for Artists
5 Ways to Use Instagram to Market Your Art
Instagram is one of the best free tools artists can use. In fact, most of some artists' sales come directly from the Instagram platform! So it can really pay off to maximize your reach on the site. Here's how.
1. Instagram—Use It
You won't reap the benefits of Instagram as an artist if you don't use it! Post pictures of your art in all its stages of progress. Share about your workspace, art courses you're going to, or art classes you're offering. Give insight into your process or why you became an artist in the first place. Help people get to know you and your art. Posting helps your artwork get seen and increases its value when collectors hear your story and the story behind your pieces.
2. Link in Your Instagram Bio
Think of your Instagram bio as your reception area—the first thing viewers see when they arrive at your profile. A visitor should quickly be able to get a sense of who you are and what you offer. Post important links in your Instagram bio that can easily take visitors to your important sites, like where to buy your art or where they can sign up for a class you teach. Have more than one link? LinkTree can help store and share all your important information.
3. Pin an Instagram Post to the Top
A pinned Instagram post stays at the top of your profile no matter how many images you post afterward. Personalize your artist brand by pinning up to three posts you want visitors to your profile to see first. Post a group you are facilitating, an upcoming show, or an introduction letting newcomers know who you are. Easily unpin a post when you want to change it up!
4. Share Your Artist Story
Instagram stories candidly share about you and your art and connect with your followers—not to mention always show up at the tippy top of their feed! Learn how to post a story and share tidbits about your process or tips and tricks. Want a story to last for more than 24 hours? Add your story to your highlights! Also, use stories to share other artists' posts—creating quick connections (and more views!) across the world wide web.
5. Request and Accept Instagram Collaborations
Nothing gets you seen by a whole new audience as quickly as a collaboration. When you collaborate with a person or company on Instagram, your post automatically shows up to all of their followers! Did you receive someone else's request for collaboration on your phone's Instagram app? Unless it's someone you don't know, consider accepting the collab! It's an easy way to increase your reach and get your work seen.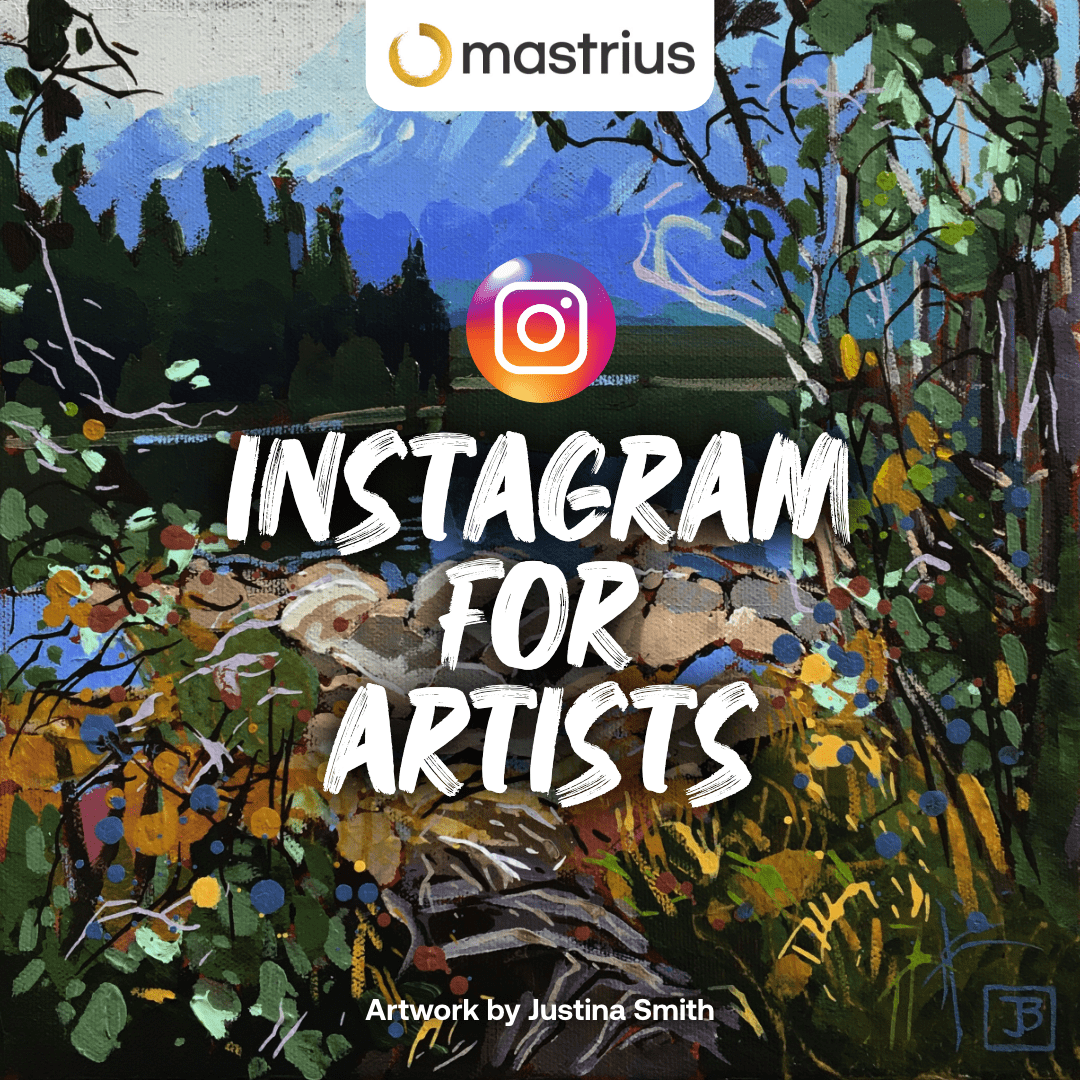 Need More Guidance?
Master Artists Can Help!
Even if you're new to the digital world, these quick Instagram tips go a long way to developing your artist brand and marketing your art. 
And don't be afraid to reach out for help! Several Mastrius Masters specialize in helping artists develop their marketing and branding. Search for that specialty at mastrius.com/choose-your-master-artist.
And don't forget this last (and very important) tip when using Instagram to market your art: have fun!
Want to be in on what"s happening in the global Mastrius artist community every week? Get on our mailing list and be the first to know!