Ilaria rosselli del turco
MASTER ARTIST
Unlock Your Artistic Potential
Mentorship is the fastest way to go from where you are today, to where you want to be!
Learn How Mentorship Works or join this mentors group below.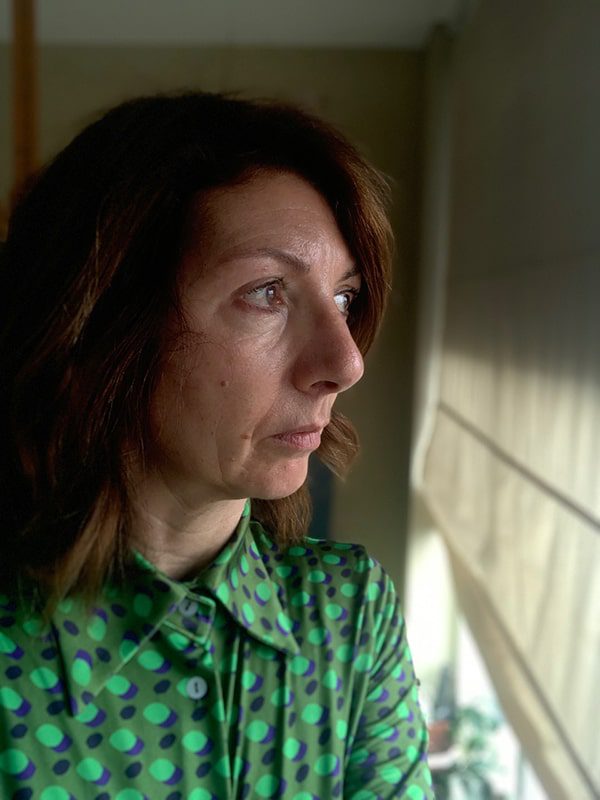 Mentoring Emerging Artists
Not sure if you're an emerging artist? Find your stage here.
MEDIUM: Oil Paint | Printmaking
SPECIALTY: ✔ Techical
My painting practice is based on close and prolonged observation of the sitter or the still-life set up. I strive to make a realistic representation that also leaves space for lyricism and abstraction.
I pay much attention to composition and to the economy of colour and tone in my paintings, but I tend to work these out as I go rather than make studies or underpaintings.
I define my process as a trial and error one, made possible by the use of the most forgiving of mediums: oils. I place faith in intuition and self-critique as a mean of "solving" each painting. I see each blank canvas as the beginning of a journey where the destination is unknown.
The surface of paintings is an important element of my work, as I prefer a matte finish that recalls Italian frescoes. In time I have learned to select my materials in order to achieve certain effects and to control the behaviour of paint. I help my students to do the same with their own work, explaining in detail what are the criteria with which I put together my palette for example, so that they can find their own criteria and rely on the right palette for achieving their own vision.
I believe that it is important to become proficient in the language of painting, so I often refer my students to the work of other artists, be it old masters or contemporary painters, and I enjoy discussing concepts such as "touch" and pictorial space.
Ilaria's EXPERTISE
Listed below are this Mentor's specialty skills. Join this group if you want to grow in these areas.
Specialty: ✔ Technical
Studio Setup for Art Production
Supplies and Tools – what to use, where to save, and where to spend
Teaching How to Self Critique
Running your art business the day-to-day
"Mastrius has done wonders for my confidence. I have managed to step way outside of my comfort zone which has in turn given rise to so many more opportunities to further my art career."
~ Deb, Emerging Artist
JOIN NOW
select your mentorship group
If the group you're interested in has a waitlist, you have the option to join another group to get started. When your group opens we can transfer you over.
Ilaria Rosselli Del Turco is an Italian artist based in UK since 1999. She trained as an illustrator and a printmaker in Italy; after moving to London she gained attention as a still-life and portrait painter. She also practices printmaking, specialising in mezzotint engraving.
Her paintings and prints have been selected for the BP Portrait Award, the Royal Society of Portrait Painters ( where she has been a regular exhibitor since ) and the Ruth Borchard Self Portrait prize, as well as the Threadneedle and Lynn Painters-Stainers prizes, and the Royal Academy of Arts Summer Exhibition.
She regularly shows in group and solo exhibitions nationally and internationally, and her works are in the collection of the Getty Research Institute in LA and the British Library, as well as in private collections in Europe, US and Hong Kong. She is represented by galleries in London, California and Italy.