How to Work Smarter Not Harder in Your Art Studio in 2023
Set Yourself Up for Success With an Art Practice That Works
You've likely found artist tips and tricks to keep yourself organized and work efficiently, like keeping your studio uncluttered (not as simple as it sounds!) and getting ahead of deadlines with an art marketing calendar. While we all benefit from creative organization, not every tool and style works for every artist. 
That being said, every artist can benefit from setting up an overall framework or system. When a structure is in place to learn your craft, create what you love, and get your work seen, more of your efforts automatically translate into growing your talent and art career. 
So what does a successful art practice look like?
Don't Reinvent the Wheel
There's a good chance you've discovered some great lessons in your art practice by trial and error, but you can run into roadblocks when experimenting on your own is the primary way you learn. Otto Von Bismarck once said, "​​Only idiots learn from their mistakes. I learn from the mistakes of others." So find artists you admire; get to know them and what makes their artwork… work! You will progress further and faster in your art practice by asking for directions from someone who has been where you want to go.
Decide Your Own Growth Edge
Once you've set up a system of learning, practice, feedback, and accountability in your art practice with artists who are ahead on the journey, supercharge your creative progress by identifying specific skills you want to improve upon. By drilling down to the specifics of what you want to learn, you're more likely to seek out opportunities and implement what you learn than if you follow a one-size-fits-all plan of attack. Bonus points if the skills you learn help your art work smarter for you!
Get Out Into the World
Marketing your art is a skill artists often leave for last, but all your creative work won't do much for your career if it's never seen. Think of marketing like a good investment—developing your artist brand automatically increases the value of your work. Put the first two steps in this article to good use when marketing your art—identify what you want to learn and find an artist who can teach it to you.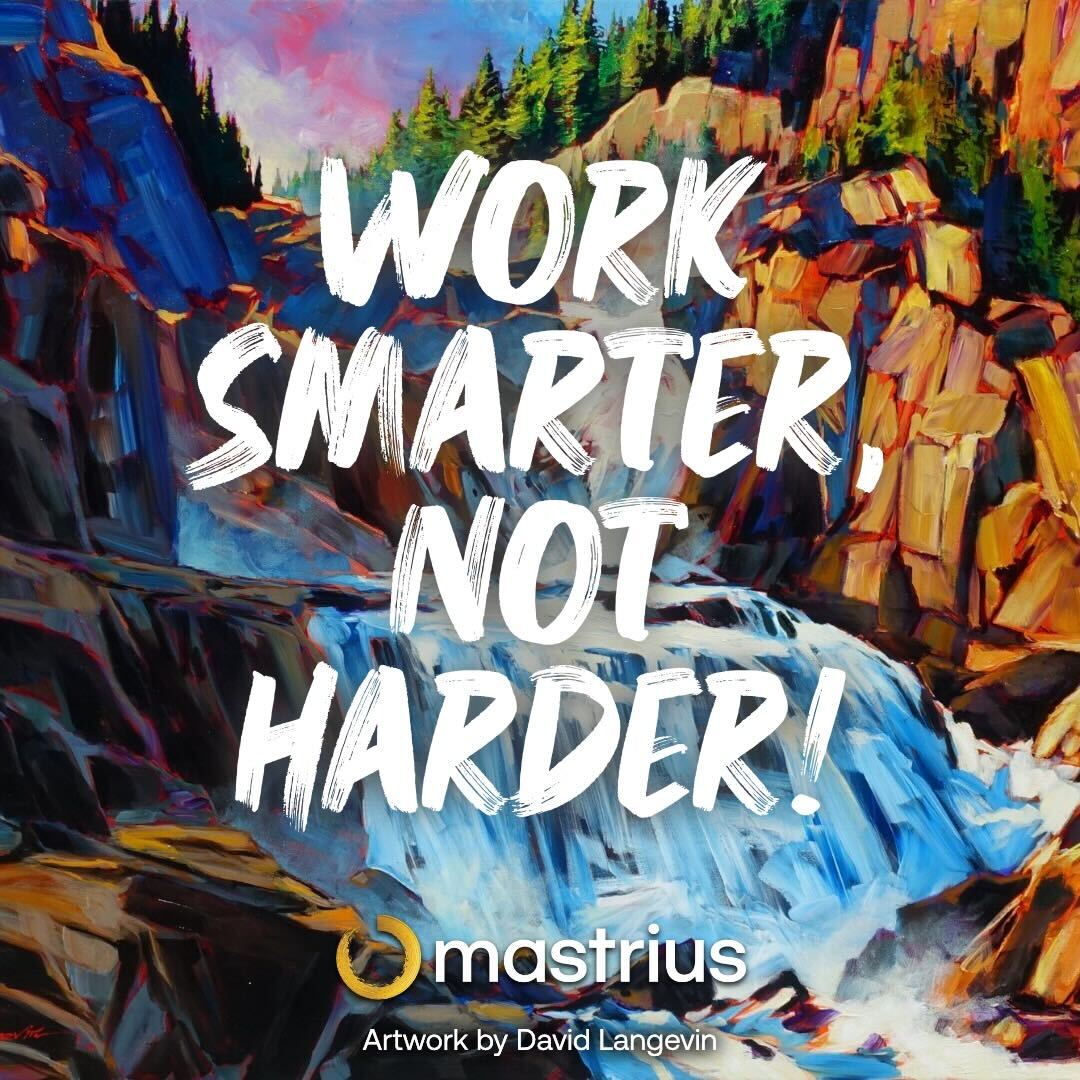 Tools To Help You Work Smarter (not harder!) in 2023
Like any practice in life, having a buddy or a group to travel with makes a huge difference to your success. Mastrius has hundreds of mentor groups to choose from—you'll not only learn from a Master Artist, you'll also find yourself in the center of a supportive and encouraging artist community.
NEW MASTRIUS COURSES

Mastrius is also the place to learn specific skill sets in a focused course. Begin early in the year to get you off on the right foot!

Your Biggest Cheerleaders
Whatever you decide is right for you in 2023, Mastrius wishes you a very HAPPY NEW YEAR! Cheering for you every brushstroke of the way!