Hélène Farrar
MASTER ARTIST
Mastrius Artist Mentor
This artist is mentoring at Mastrius. Visit our how it works page for membership details.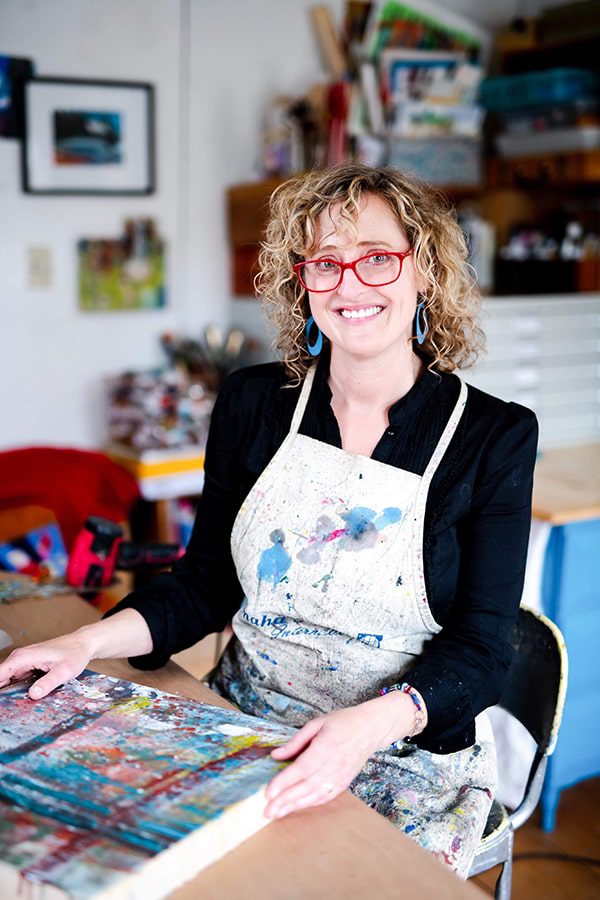 Mentoring Aspiring Artists
Not sure if you're an aspiring artist? Visit our How It Works page.
MEDIUMS: Watercolor Art | Encaustic
SPECIALTY: ✔ Generalist 
Landscape Statement:
"My landscape works are poetic interpretations of quiet and observed moments, often of seasonal transitions, in both abstract and formal representations. Both of these sensibilities develop from direct observations of being in the landscape. In my abstract works I allow the paint to lead me allowing for experimental and playful surfaces. And other times, I develop the work to create believable dimensionality. The landscape is often a metaphor for a personal narrative such as this, "My heart has been heavy these days, maybe yours too. In light of the first snow that falls on Maine on an early morning – – – to my daughter's exclamations it forced a real, present moment. Raising my eyes, looking out at my side yard, the apple trees with freshly covered white, and feeling the peacefulness, the quiet, the stillness. Drawing, journaling, and meditation are all equally important components of this painting process. "
Flower Statement:
"Yes, because of the love of flowers and blooms I made these. But more, rather as a need for beauty in this world, in this moment because it seems unfair. Beauty is a call to take care of things we love, like each other and the planet and to call upon nature as our highest healing power. And though beauty might seem as an escapist or even indulgent it can also provide a gentler, safer, and expedited agent to the pressured and exhaustive truths we seek to suppress. These blooms and bounties of color and form are to be enjoyed and food for strength in an increasingly pluralized humanity."
Helene's EXPERTISE
Listed below are this Mentor's specialty skills. Join this group if you want to grow in these areas.
Specialty: ✔ Generalist
Supplies and Tools – what to use, where to save, and where to spend
Studio Setup for Art Production
Running your art business the day-to-day
Products, Prints, and Reproductions
"Mastrius has done wonders for my confidence. I have managed to step way outside of my comfort zone which has in turn given rise to so many more opportunities to further my art career."
~ Deb, Emerging Artist
JOIN NOW
select your mentorship group
If the group you're interested in has a waitlist, you have the option to join another group to get started. When your group opens we can transfer you over.
Aspiring
Mentorship Membership
Next session: May 15, 2023
On the 3rd Monday of every month
This global group meets at:
4:30 PM - 6:30 PM MDT

Mon


6:30 PM - 8:30 PM EDT

Mon


11:30 PM - 1:30 AM BST

Mon


8:30 AM - 10:30 AM AEST

Tue



...and your timezone too!
Contact us if you need help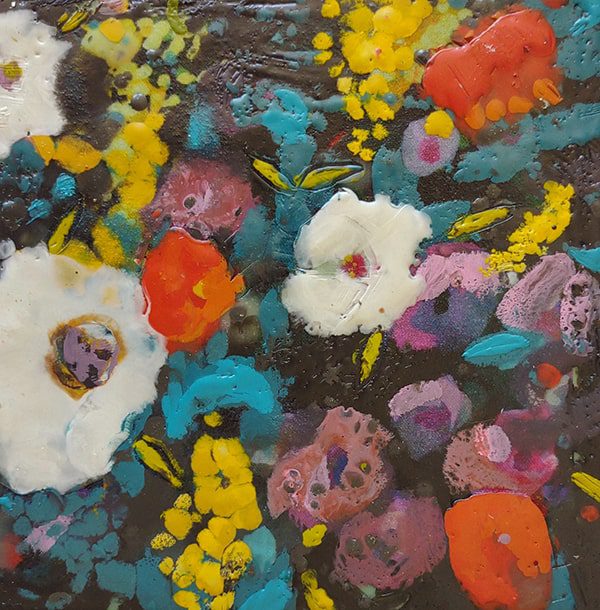 Hélène Farrar has taught and worked in the visual arts for over twenty years while actively exhibiting in commercial, nonprofit and university galleries in New England, New York City, Pennsylvania, Italy, and England. Farrar has a BA in Studio Art from the University of Maine and a Masters of Fine Art Degree in Interdisciplinary Arts from Goddard College in Vermont. Hélène currently owns and operates her own private art school in Maine out of her "Farmhouse" studio, where she holds varied workshops and classes. Her paintings have most recently been accepted into curated exhibits at the at the Maine Jewish Museum, Cape Cod Community College, Fuller Craft Museum, the Saco Museum, the University of New England Art Gallery, and Twiggs Gallery in New Hampshire. Farrar is represented by Archipelago Fine Arts in Rockland, and the Center for Maine Craft in West Gardiner, Maine.
Her work as an educator has brought her across New England and further including the Haystack Mountain School or Crafts, the Farnsworth Museum, the International Encaustics Conference and the Sedona Arts Center. Farrar is the President of New England Wax.