Garin Baker
MASTER ARTIST
Unlock Your Artistic Potential
Mentorship is the fastest way to go from where you are today, to where you want to be!
Learn How Mentorship Works or join this mentors group below.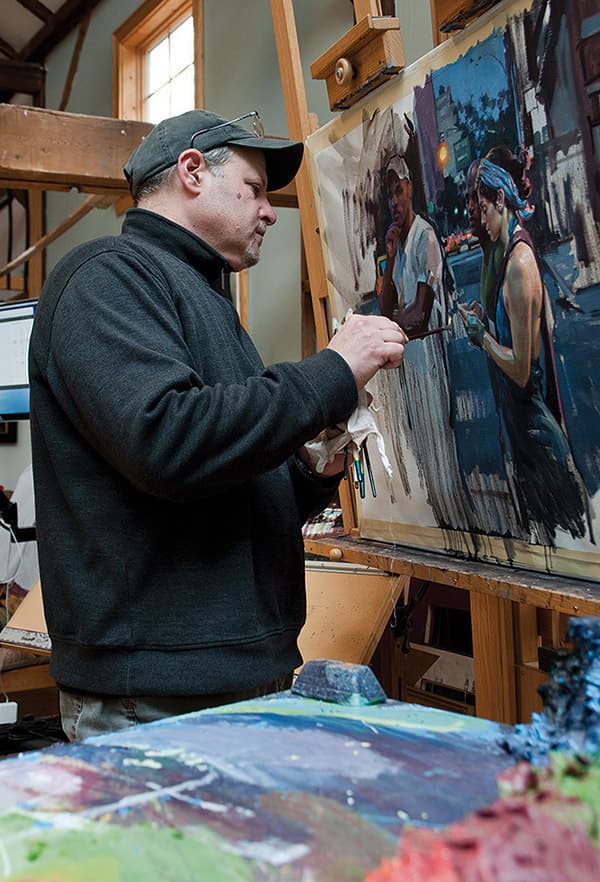 Mentoring Emerging and Accomplished Artists
Not sure if you're an emerging and accomplished artist? Find your stage here.
MEDIUM: Oil Paint | Acrylic Paint | Mixed Media Art | Watercolor Art | Graphite Art
SPECIALTY: ✔ Generalist
It seems I've been creating and painting all my life. Growing up in New York City gave me an amazing bounty of diverse subjects in order that I might never have to repeat the same theme or subject in my work.
In the market place of success for an artist, it seems one clear statement or being well recognized for one thing or a style is contrary to my approach. I attempt to create each piece as a new conversation with a time and place all its own. I choose the language of traditional contemporary realism to communicate my vision, because it's the language that's most relevant to my experience.
The challenge for me is to combine accurate and compelling use of light, form and color with fascinating subjects, a slice of life which enables me to document a universal vision of humanity and of our times, and on a deeper level engaging in a dialog of what it means to be alive as the ultimate expression.
If successful I hope to encourage the viewer towards embracing their own fascination for people, places and their own sense of awe for our collective human experience.
Garin's EXPERTISE
Listed below are this Mentor's specialty skills. Join this group if you want to grow in these areas.
Specialty: ✔ Generalist
Supplies and Tools – what to use, where to save, and where to spend
Studio Setup for Art Production
Teaching How to Self Critique
Running your art business the day-to-day
Products, Prints, & Reproductions
"Mastrius has done wonders for my confidence. I have managed to step way outside of my comfort zone which has in turn given rise to so many more opportunities to further my art career."
~ Deb, Emerging Artist
JOIN NOW
select your mentorship group
If the group you're interested in has a waitlist, you have the option to join another group to get started. When your group opens we can transfer you over.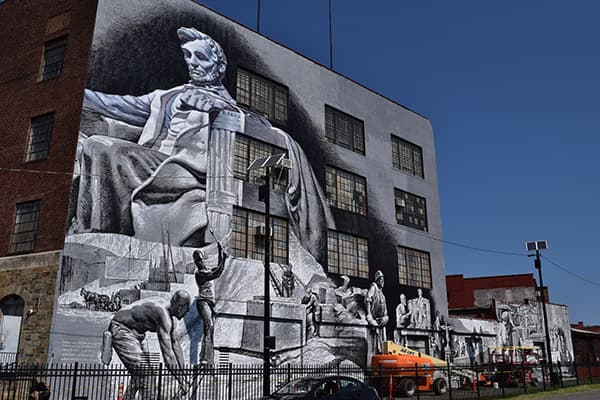 Born in 1961 in New York City, Garin Baker was raised on the Upper West Side of Manhattan. With a strong focus on working from life his works include complex compositions to simple figure studies. His realism combined with an expressive nature shows passionate engagement with a variety of contemporary subjects.
Garin studied at Pratt Institute in the early 80's and began a career as a fine Artist and illustrator enabling him to raise a young family and renovate a 1790 historical property in the lower Hudson Valley just north of NYC.
As an arts educator Garin teaches life painting at the prestigious Art Students League in NYC. As a Professional Muralist he has initiated several community-based public art projects and as a nationally and internationally recognized muralist he has collaborated on many development initiatives partnering with governments, businesses and grass roots organizations, creating iconic and heralded works of public art.
To his credits are numerous gallery exhibitions and awards including Grand Prize at Plein Air Easton, The Irvine Museum Award, recent invitations to the American Masters Exhibitions in NYC. His work has been featured in many publications including The Washington Post, American Artist, Fine Art Connoisseur, Plein Air Magazine, Chronogram and countless others.
In addition Garin runs a Public Art Mural Company, which offers apprenticeships to young artists working to improve their craft while gaining hands on experience in the public art realm.