Doug Clarke
MASTER ARTIST
Mastrius Artist Mentor
This artist is mentoring at Mastrius. Visit our how it works page for membership details.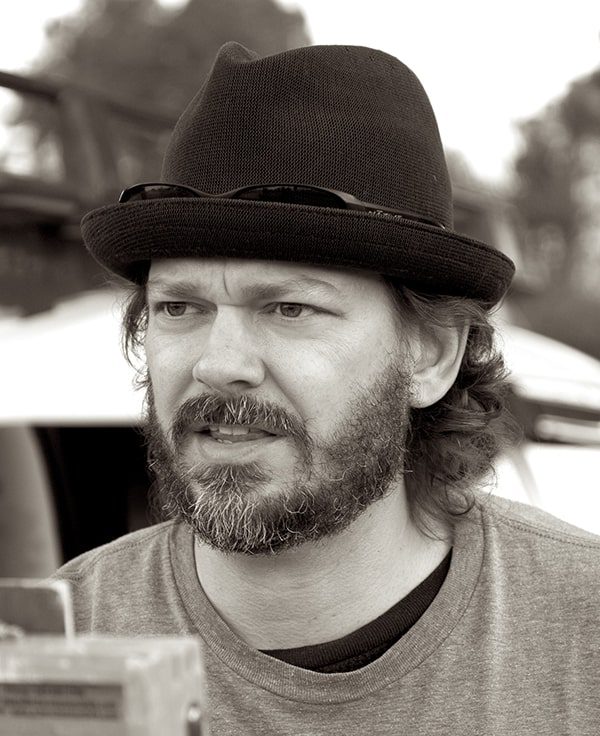 Mentoring Aspiring Artists
Not sure if you're an aspiring artist? Find your stage here.
MEDIUM: Oil Paint | Digital Art
SPECIALTY: ✔ Procreate ✔ Generalist 
Doug Clarke is an award winning Plein Air and Studio painter based out of Virginia Beach. He works with both traditional oils and modern digital art as his preferred mediums of choice.
Graduating with Honors, Magna Cum Laude, from Virginia Commonwealth University, Doug's work has evolved from commercial to fine art. As an active member of the Norfolk Drawing Group, the painter strives for excellence in his figure drawings and paintings.
His commitment to life drawing and painting, led him outdoors to paint "en plein air". There he realized his passion for capturing light and nature in his own personal way.
In pursuit of mastering his craft, he has participated in local and national plein air events across the country and has won numerous awards.
When painting outdoors, Doug is very passionate about capturing the vanishing landscapes of Southeastern Virginia. As an experienced art teacher, he loves to share his knowledge with students and other fellow artists. Presently, he is a commercial art instructor teaching digital art both day and evening courses.
Doug's EXPERTISE
Listed below are this Mentor's specialty skills. Join this group if you want to grow in these areas.
Specialty: ✔ Procreate ✔ Generalist
Studio Setup for Art Production
Teaching How to Self Critique
Supplies and Tools – what to use, where to save, and where to spend
"Mastrius has done wonders for my confidence. I have managed to step way outside of my comfort zone which has in turn given rise to so many more opportunities to further my art career."
~ Deb, Emerging Artist
JOIN NOW
select your mentorship group
If the group you're interested in has a waitlist, you have the option to join another group to get started. When your group opens we can transfer you over.
Plein Air Competitions
2022 Suffolk Plein Air – Second Place Quick Draw Award
2022 Plein AIr Easton
2022 Gloucester Plein Air
2022 Coastal VA Plein Air
2021 Cape Ann Plein Air
2021 Bath County Plein Air
2021 Suffolk Plein Air – Best Historical Painting
2021 Olmsted Plein Air Invitational – Best Nocturne
2021 Coastal VA Plein Air – Third Place
2019 Gloucester Plein Air – Best Virginia Artist & Artist Peer Award
2019 Coastal VA Plein Air – Second Place
2018 Bath County Plein Air – Merit Award
2018 Sonoma Plein Air
2018 East Beach Plein Air
2017 Bath County Plein Air – Artist Peer Award & Gallery Choice Award
2017 East Beach Plein Air – Best in Show
2016 East Beach Plein Air – 2nd Place
2015 Bath County Plein Air
2015 Easton Plein Air
2015 Inaugural Olmsted Plein Air Invitational
Plus many more!
Solo Shows
2019 Solo Show Exhibition The Phillips Gallery
2018 Sandler Center for Perfoming Arts Gallery Solo Exhibition
2018 Pavilion I Gallery Solo Show
2015 Pavilion I Gallery Solo Show
2013 Trinity Tattoo Pulp Art Show
2012 Pavilion I Gallery Solo Show
2009 Starbucks Local Virginian Artist Solo Exhibit
2007 Relative Theory Art Gallery Solo Exhibit
2006 The Volume Art Gallery Solo Exhibit
2003 The Art Institute of Charlotte Solo Exhibit