Connie Geerts
MASTER ARTIST
Mastrius Artist Mentor
This artist is mentoring at Mastrius. Visit our how it works page for membership details.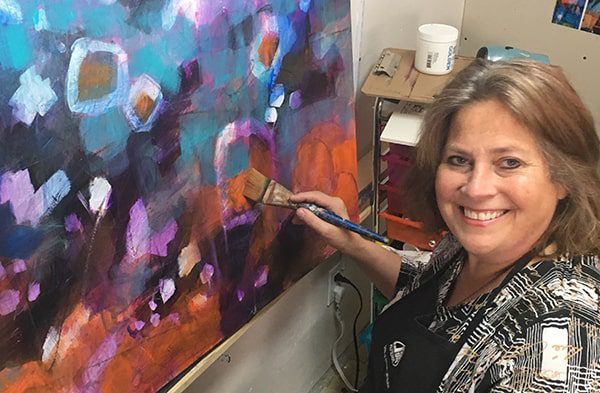 Mentoring Emerging Artists
Not sure if you're an emerging artist? Find your stage here.
MEDIUM: Acrylic Paint | Mixed Media Art | Sculpture Art
SPECIALTY: ✔ Generalist
Connie Geerts was born in 1965, the youngest of six children raised on a farm in Southwestern Ontario, Canada. It was a fairly idyllic childhood filled with lots of unsupervised exploring and evenings spent with her siblings drawing at the kitchen table.
Geerts started her professional art career with a move to the West coast in 1987. After exploring many materials she fell in love with acrylic painting and has been working in the medium ever since. During this time, she also worked as a news videographer, and started creating sculpture, joining the Vancouver Island Sculptors Guild. Geerts began showing her work professionally in 1997, and has been consistently represented by a number of galleries since that time.
Connie's EXPERTISE
Listed below are this Mentor's specialty skills. Join this group if you want to grow in these areas.
Specialty: ✔ Generalist
Studio Setup for Art Production
Teaching How to Self Critique
"Mastrius has done wonders for my confidence. I have managed to step way outside of my comfort zone which has in turn given rise to so many more opportunities to further my art career."
~ Deb, Emerging Artist
JOIN NOW
select your mentorship group
If the group you're interested in has a waitlist, you have the option to join another group to get started. When your group opens we can transfer you over.
EMERGING
Mentorship Membership
$ USD
87
/

Monthly Membership
Next session: April 18, 2023
On the 3rd Tuesday of every month
This global group meets at:
5:00 PM - 7:00 PM MDT

Tue


7:00 PM - 9:00 PM EDT

Tue


12:00 AM - 2:00 AM BST

Wed


9:00 AM - 11:00 AM AEST

Wed



...and your timezone too!
Contact us if you need help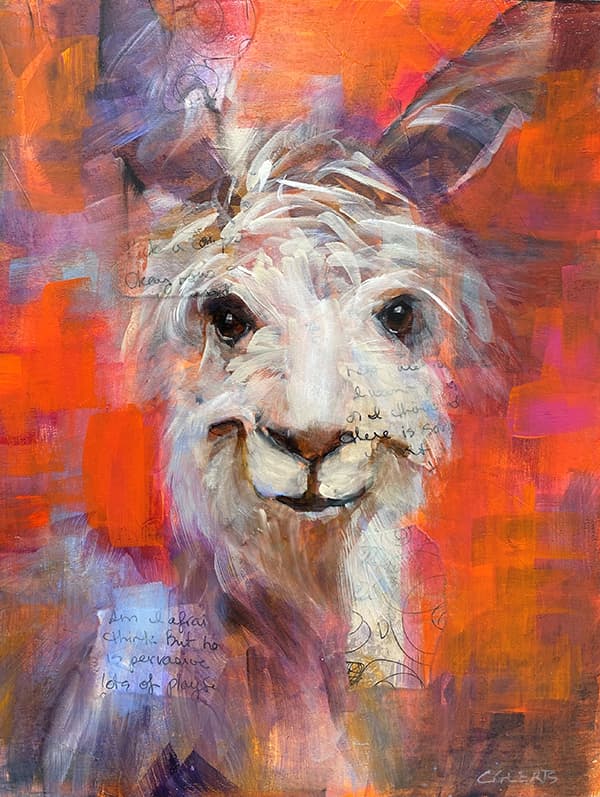 In 2000, Geerts moved to Calgary, Alberta and was able to devote more time to creating art.  She also spent time working in film and theatre, building props and sets.  The influence of her video editing career showed up in her painting around this time, with her style taking on the look of broken up digital imagery.  Since then, her artwork has appeared many times on television, in magazines and books.
While continuing to paint, Geerts studied bronze casting in Mexico but fell in love again when she discovered glass kiln casting in 2005.  She found the same subtle translucency of colour that she enjoyed with acrylic paint was possible in a three dimensional medium.  Since then she has been experimenting with pairing contrasting materials in sculpture, working with glass, concrete, plaster, metal and most recently, resin.
In 2018 Geerts began sharing her painting skills through weekly classes and workshops.
Geerts continues to develop her multi-disciplinary practice, adding mixed media into her acrylic  paintings while also devoting equal time to discovering the possibilities in sculpture.  She works out of her studios at her home in Calgary, AB, Canada.