Christina Ramos
MASTER ARTIST
Unlock Your Artistic Potential
Mentorship is the fastest way to go from where you are today, to where you want to be!
Learn How Mentorship Works or join this mentors group below.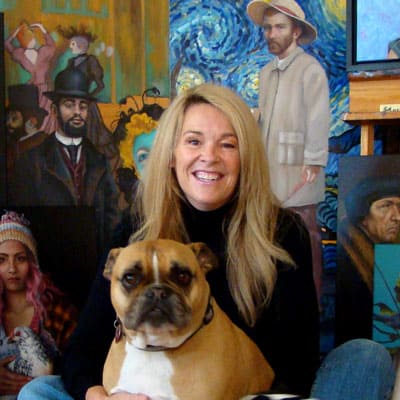 Mentoring Emerging Artists
Not sure if you're an emerging artist? Find your stage here.
MEDIUM: Acrylic Paint 
SPECIALTY: ✔ Generalist 
Christina Ramos is a nationally recognized artist from Southern California. Her work focuses on figurative realism, and contemporary portraiture. Recognized by Southwest Art Magazine as a winner in their annual "Artistic Excellence" competition, as well as being a featured artist in Fine Art Connoisseur Magazines article "21 Figure Paintings You Must See" her unique style and imaginative subject matter has made her a favorite among collectors in the United States and Europe. Her work has been honored with awards from Max Ginsburg, Dean Mitchell,
Tony Pro, Kristin Hoerth (Editor and Chief of Southwest Art Magazine), and Lisa Temper Hanover the Director and CEO of the James A. Michener Art Museum.
Her innovative use of acrylic has made her a much sought after demonstrator and instructor. She is currently a Golden Working Artist representing Golden Artist Colors Company, and a painting instructor at the Los Angeles Academy of Figurative Art.
CHristina's EXPERTISE
Listed below are this Mentor's specialty skills. Join this group if you want to grow in these areas.
Specialty: ✔ Generalist
Supplies and Tools – what to use, where to save, and where to spend
"Mastrius has done wonders for my confidence. I have managed to step way outside of my comfort zone which has in turn given rise to so many more opportunities to further my art career."
~ Deb, Emerging Artist
JOIN NOW
select your mentorship group
If the group you're interested in has a waitlist, you have the option to join another group to get started. When your group opens we can transfer you over.
EMERGING
Mentorship Membership
$ USD
87
/

Monthly Membership
Next session: December 20, 2023
On the 3rd Wednesday of every month
6:00 PM – 8:00 PM MST Wed

Not your timezone?
Select your timezone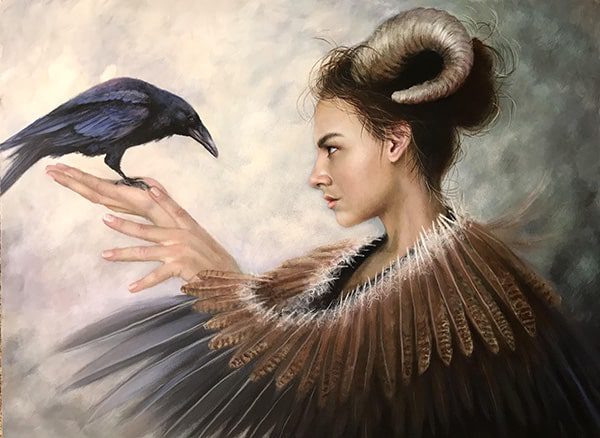 Christina's work has been shown at the Museum of Latin American Art, San Diego Museum of the Living Artist, the Lancaster Museum of Art and History, the Santa Paula Museum of Art, the International Museum of Contemporary Masters of Fine Art, the Pacific Asian Museum, the Santa Barbara Natural History Museum, the Pasadena Museum of History, and many galleries throughout the United States.
 Her work has also been included in book series "Acrylic Works" (the best of acrylic painting)  issues 2,3, 5,7 edited by Jamie Markle, as well a being a featured artist in American Art Collector, Fine Art Connoisseur, and Southwest Art Magazine.