Annette Raff
MASTER ARTIST
Mastrius Artist Mentor
This artist is mentoring at Mastrius. Visit our how it works page for membership details.
Mentoring Emerging Artists
Not sure if you're an emerging artist? Visit our How It Works page.
MEDIUMS: Watercolor | Graphite | Mixed Media | Drawing
SPECIALTY: ✔ Composition ✔ Technique & Demos ✔ Finding Your Artistic Style
I love the feeling of exhilaration when trying something new and the journey each artwork takes as I respond intuitively to the often spontaneous, happenings on the surface.
And while I have always been captivated by the creative process, intellectual challenge, and spontaneity of watercolour, my interest in an array of mediums, application processes and surfaces is growing.  My recent work continues to evolve and most recently reflects a fusion of both recognisable and abstract imagery. I enjoy a variety of mixed media including collage, monotype, drawing and painting, sometimes within the same painting 
While my teaching usually focuses on traditional drawing and painting as important foundational skills for beginner artists, I strongly encourage my more experienced students to develop their unique interpretation and style.  Fear can be the greatest obstacle to artistic growth and often trying something outside of our comfort zone can result in wonderful discoveries.
Annette's EXPERTISE
Listed below are this Mentor's specialty skills. Join this group if you want to grow in these areas.
Specialty: ✔ Composition ✔ Technique & Demos ✔ Finding Your Artistic Style

Teaching to Self Critique
Supplies and tools – what to use, where to save, and where to spend
Studio Set Up for Art Production
"Mastrius has done wonders for my confidence. I have managed to step way outside of my comfort zone which has in turn given rise to so many more opportunities to further my art career."
~ Deb, Emerging Artist
JOIN NOW
select your mentorship group
If the group you're interested in has a waitlist, you have the option to join another group to get started. When your group opens we can transfer you over.
Emerging
Mentorship Membership
Next session: April 27, 2023
On the 4th Thursday of every month
This global group meets at:
5:00 PM - 7:00 PM MDT

Thu


7:00 PM - 9:00 PM EDT

Thu


12:00 AM - 2:00 AM BST

Fri


9:00 AM - 11:00 AM AEST

Fri



...and your timezone too!
Contact us if you need help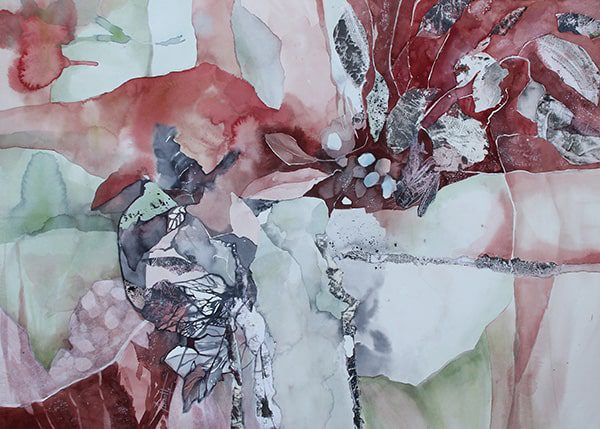 Annette Raff is an Australian artist living on the Gold Coast, Queensland. Annette works as a professional artist, operating as a successful art practitioner, teacher, competition judge and mentor for the past 26 years; teaches weekly art classes; and conducts workshops partnering with industry, educational and community sectors.  
With a Bachelor of Fine Art and an Advanced Certificate in Art and Design, she teaches a variety of subjects and mediums, including, watercolour, mixed media, and drawing, Annette balances her busy schedule of work as an art tutor with her personal artistic development.  
"Creating art is never far away from my mind and seemingly ordinary subjects can inspire me.  It is often the play of light, shadow and shape that attracts me and therefore my subject matter varies".  
Annette's work is displayed in private collections in Australia and Europe, won numerous art awards and art prizes; judged competitions; been published in Australian Artist, International Art Magazine, The Artist Magazine and Art/Edit.