Mastrius Artist Mentor
This artist is mentoring at Mastrius. Visit our how it works page for membership details.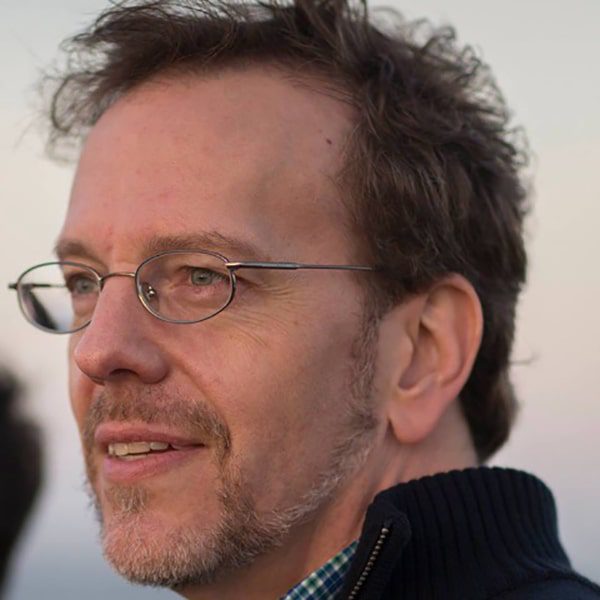 Mentoring Emerging Artists
Not sure if you're an emerging artist? Find your stage here.
MEDIUM: Oil Paint 
SPECIALTY: ✔ Generalist
Beginning his artistic endeavors at an early age, Andrew Orr received a Bachelor of Arts degree in Music after which he began his studies in art with courses at the University of New Mexico, New Mexico with impressionist Carol McIlroy, David P. Curtis and Joseph McGurl.  Orr's work has shown in many locations in the United States, has won awards with National juried exhibitions of the Oil Painters of America, the Salmagundi Club, the American Artist's Professional League and the Guild of Boston Artists.  His work has been featured in several one-person exhibitions.
An elected member of the Guild of Boston Artists, Andrew Orr's awards include the Alden Bryan Prize awarded by the Guild and the Alden Bryan Medal through Bryan Memorial Gallery, Vermont.  Additional awards include the Barbara Carter Award for Excellence from the Oil Painters of America, he is three times the winner of the Arthur T Hill Award for a Landscape from the Salmagundi Club, the Claude Parsons Award for a Landscape and the Helen DeCozen Award for a floral, both from the American Artists Professional League. 
He is the recipient of the Charles Movalli Medal for Excellence in Painting.  Orr received recognition with his work wining First Place Overall with Plein Air Magazine's, Plein Air Salon monthly competition March 2021.  An award winner with regional Plein Air events, Andrew received Best in Show with Plein Air Vermont, 2012 awarded by M. Stephen Doherty, editor, Plein Air Magazine.   His work was selected as a finalist as part of Art Renewal Center's International Salon and a feature story about his work appeared in the 2013 April-May Issue of Plein Air Magazine and in August, 2015, American Art Review.  In 2019 he was listed as An Artist to Watch by the publication, Vermont Art Guide.
Orr makes his home on the northern border of Vermont surrounded by fields, forests which often make up the subjects of his paintings.  When he is not working in his studio, a converted horse barn, he is often found tending the vegetable garden enjoying all the elements a bucolic life in Vermont has to offer. 
Andrew's EXPERTISE
Listed below are this Mentor's specialty skills. Join this group if you want to grow in these areas.
Specialty: ✔ Generalist
Studio Setup for Art Production
Supplies and Tools – what to use, where to save, and where to spend
Teaching How to Self Critique
Running your art business the day-to-day
"Mastrius has done wonders for my confidence. I have managed to step way outside of my comfort zone which has in turn given rise to so many more opportunities to further my art career."
~ Deb, Emerging Artist
JOIN NOW
select your mentorship group
If the group you're interested in has a waitlist, you have the option to join another group to get started. When your group opens we can transfer you over.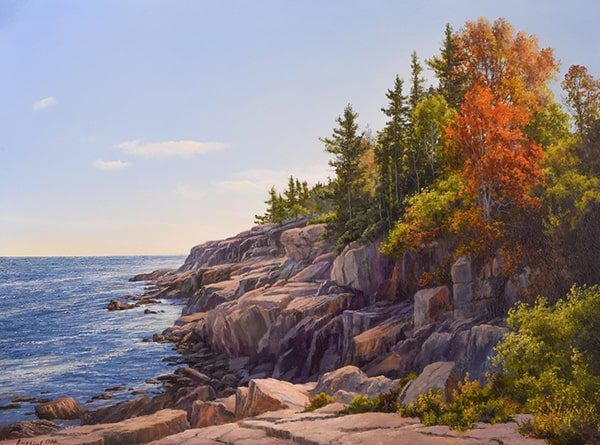 Teaching Experience
1998-Current   Workshops in oil and overglaze on porcelain.  
 2005, 2007   Guest Artist 10th Annual Australasian Porcelain Art Teacher's conference, Adelaide, SA and Melbourne, VIC 
2009   Guest Artists, New Zealand Porcelain Artist Association conference, Blenheim, New Zealand
Publications
2020   Artists to Watch, Vermont Art Guide
2015   Students and Their Teachers, American Art Review
2013    Artist Feature, April/May Plein Air Magazine
2009   Artist Feature, November,  American Art Collector
Read More
Education
1993-1994   University of New Mexico
1987-1991   Oklahoma Christian University, BA, 
Studied
2013   Joseph McGurl, Cataumet, MA
2012   Joseph McGurl, Cataumet, MA
2011   Joseph McGurl, Cataumet, MA
2011   David Curtis, Gloucester, MA
2010   David Curtis, Gloucester, MA
2009   David Curtis, Gloucester, MA 
Solo Exhibitions
2012   Bryan Memorial Gallery, Jeffersonville, VT
2010    Southern Vermont Arts Center
2009    South Street Gallery, Hingham, MA

2007    Southern Vermont Arts Center
2005    Southern Vermont Arts Center
2003    Design Consortium Gallery, Cincinnati, Ohio
2001    Music and the Arts, National City Christian Church, Washington, D.C.
1998    Elinor Oldham Gallery, Albuquerque, NM 
Selected Shows
2016     Andrew Orr and His Students, Bryan Gallery, Jeffersonville, VT
2014     Art Renewal Center, Finalist, Salon International Competition
2014     Bryan Memorial Gallery, Land and Light and Legacy Collection
2013     Art Renewal Center, Finalist, Salon International Competition
2013     Bryan Memorial Gallery, Legacy Collection
2012     Guild of Boston Artists, Annual Regional Painting Exhibition
2012     Angling and Art: The confluence of Passions, American Musuem of Fly Fishing,  Manchester, Vermont
2011     Annual Member's Exhibition, Salmagundi Club, New York, NY
2011     Southern Vermont Arts Center, National Exhibition
2011     Bryan Memorial Gallery, Jeffersonville, VT, Legacy Collection
2010     American Artists Professional League, New York, NY, 82nd Grand National Exhibition
2010    Annual Member's Exhibition, Salmagundi Club, New York, NY
2010    Guild of Boston Artists, Annual Regional Exhibition
2010    American Impressionists Society, National Exhibition, Nashville, TN
2010    Southern Vermont Arts Center, Solo Exhibition

2009    American Artists Professional League, New York, NY 81st Grand National Exhibition
2009    American Impressionists Society National Exhibition, Denver, CO
2009    Bennington Center for the Arts, Laumeister Fine Art Competition
2009    Southern Vermont Arts Center, National Exhibition

2009    Salon International, Green House Gallery of Art, San Antonio, TX
2008    125th Annual Member's Exhibition, Salmagundi Club, New York, NY
2008    Bennington Center for the Arts, "Impressions of New England"
2008    Southern Vermont Arts Center, National Exhibition
2008    Oil Painters of America, National Exhibition
2008    National Show, Salon International, Greenhouse Gallery of Art, San Antonio, Texas
2008     Annual Member's Combined Exhibition, Salmagundi Club, NY, NY
2008    Winter Member's Exhibition, Southern Vermont Arts Center
2007    Annual Summer Member's Show, Salmagundi Club, NY, NY
2007    National Show, Salon International, Greenhouse Gallery, San  Antonio, Texas
2007    National Show, Midland Art League, Museum of the Southwest, Midland,
 Texas
2006    National Show, Southern Vermont Arts Center
2006    National Show, Oil Painters of America
2006    Delaware Foundation for the Visual Arts, Art and Antique Weekend
2005    National Show, Southern Vermont Arts Center
2003    National Show, North East Watercolor Society
2002    Georgia Watercolor Society. Regional show
2001    National Show, Georgia Watercolor Society
2000    "The American Landscape" Torpedo Factory, Alexandria, VA
1998    Gallery Guild, St. John's Episcopal Cathedral, Albuquerque, NM
1996    New Mexico State Fair, Fine Art Gallery
1995    New Mexico State Fair, Fine Art Gallery 
Memberships/Affiliations

Elected Artist Member, Guild of Boston Artists
Current Board Member, Bryan Memorial Gallery, Jeffersonville, VT
The American Artists Professional League 

Awards
2021   The Charles Movalli Medal for Excellence in Painting, Guild
2018    Alden Bryan Award for Landscape, Bryan Gallery, Vermont
2016   Alden Bryan Award for a Landscape, Guild of Boston Artists
2012    Guild of Boston Artists, Robert Douglas Hunter Award
2012    Vermont Plein Air Competition, 1st Place, Judge, M. Stephen Doherty, Plein Air Magazine
2011    Arthur T. Hill Memorial Award for a Landscape, Member's Exhibition, Salmagundi Club, New York, NY
2011    Land and Light, Bryan Memorial Gallery, Jeffersonville, VT, Honorable Mention
2010    North Bennington, VT, Plein Air Competition, 2nd Place
2010    Claude Parsons Award for a Landscape, American Artists Professional League, New York, NY
2010    Arthur T. Hill Memorial Award for a Landscape, Member's Exhibition, Salmagundi Club, New York, NY
2009    Helen DeCozen Memorial Award for a Floral, American Artists Professional League, New York, NY
2008    Arthur T. Hill Memorial Award, Annual Member's Exhibition, Salmagundi Club, New York, NY
2008    Award of Excellence, Oil Painters of America, National Exhibition

2006    Best in Show, Delaware Foundation for the Visual Arts, Art and Antique Weekend
2003    Honorable Mention, North East Watercolor Society, National Show
2002    Membership award, Georgia Watercolor Society, regional exhibition
1998    2nd place award, Gallery Guild Show, St. John's Episcopal Cathedral, Albuquerque, NM