Aline Ordman
MASTER ARTIST
Unlock Your Artistic Potential
Mentorship is the fastest way to go from where you are today, to where you want to be!
Learn How Mentorship Works or join this mentors group below.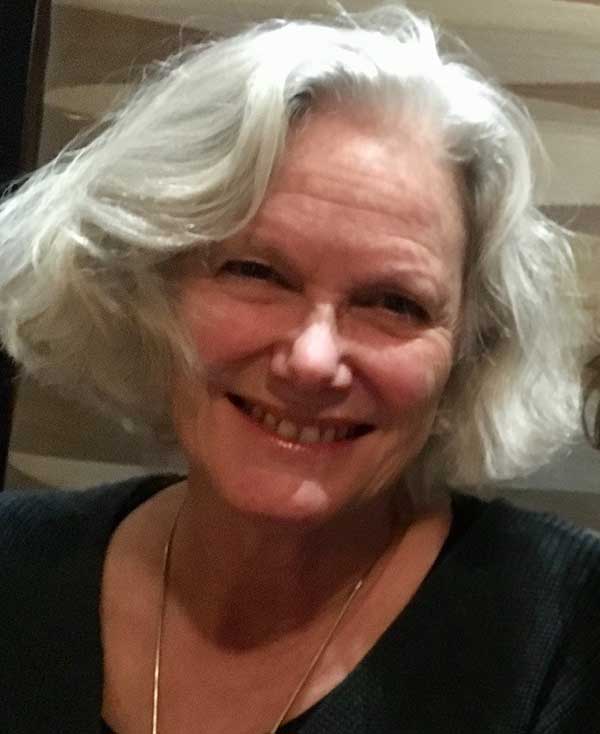 Mentoring Emerging Artists
Not sure if you're an emerging artist? Find your stage here.
MEDIUM: Oil Paint | Pastel Art
SPECIALTY: ✔ Technical
I often say I am a painter rather than an artist.  I love to create pictures that reflect the beauty I see in anything from a lovely pose to a beautiful landscape.  I do not feel I am breaking new ground or creating something never before seen.  But I can get lost in the stroke of a paintbrush or the feel of a pastel on paper.
Art has become for me a synthesis of teaching and painting.  I learn more about painting as I teach and they are equal passions for me. I am drawn to light…that flicker on the shoulder as a figure enters a sunlit space or the way light enters between the trees and then diffuses its color to the surrounding leaves.  Creating a safe space for students to succeed or fail and learn to love the process of creating a painting is as important for me as creating a successful painting.  
Aline's EXPERTISE
Listed below are this Mentor's specialty skills. Join this group if you want to grow in these areas.
Specialty: ✔ Technical
Teaching How to Self Critique
Supplies and Tools – what to use, where to save, and where to spend
"Mastrius has done wonders for my confidence. I have managed to step way outside of my comfort zone which has in turn given rise to so many more opportunities to further my art career."
~ Deb, Emerging Artist
JOIN NOW
select your mentorship group
If the group you're interested in has a waitlist, you have the option to join another group to get started. When your group opens we can transfer you over.
Emerging
Mentorship Membership
Next session: October 17, 2023
On the 3rd Tuesday of every month
This global group meets at:
3:00 PM - 5:00 PM MDT

Tue


5:00 PM - 7:00 PM EDT

Tue


10:00 PM - 12:00 AM BST

Tue


8:00 AM - 10:00 AM AEDT

Wed



...and your timezone too!
Contact us if you need help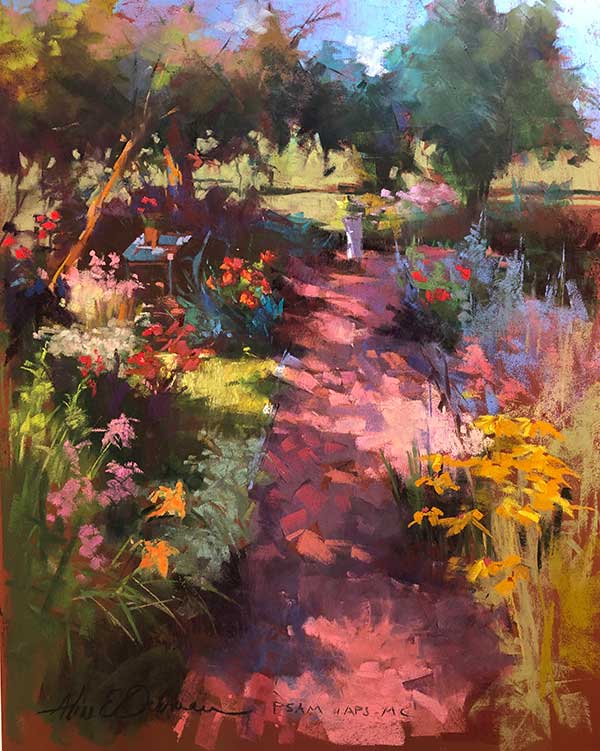 Aline received her BFA at Cornell University, and continued her training at the Academy of Art College in San Francisco, earning a degree in Illustration.
"My goal as an artist is to find those times and places where beauty is not only evident, but startling and suddenly present."
Aline is a Master Pastelist with the Pastel Society of America, a Signature Member of the American Impressionist Society, a signature member of the Oil Painters of America and a Master Circle Pastelist with the International Association of Pastel Societies (IAPS). She has juried  the Pastel Society of America's National Juried show; The Pastel Journal's Top 100 Animal and Wildlife Competition, the Pastel Society of New Mexico's Annual Juried Show and the Adirondack Plein Air Festival Awards.
She was featured in an article in the February issue of the Pastel Journal and she has been honored with awards at the 33rd and 34thand 38th Annual Juried Shows of the Pastel Society of America in New York City.  Aline has won awards several times in the  Top 100 Pastels issues  of the Pastel Journal.   Her work has been accepted innational juried shows of the American Impressionist Society, The Pastel Society of Americaand the Oil Painters of America.  Aline teaches workshops throughout the country and in Europe. She is represented by Camden Falls Gallery in Camden, Maine; Blue Heron Gallery in Wellfleet, MA; Brickhouse Gallery, VT ; Little Gallery in Mackinac, MI .