Alex Garant
MASTER ARTIST
Unlock Your Artistic Potential
Mentorship is the fastest way to go from where you are today, to where you want to be!
Learn How Mentorship Works or join this mentors group below.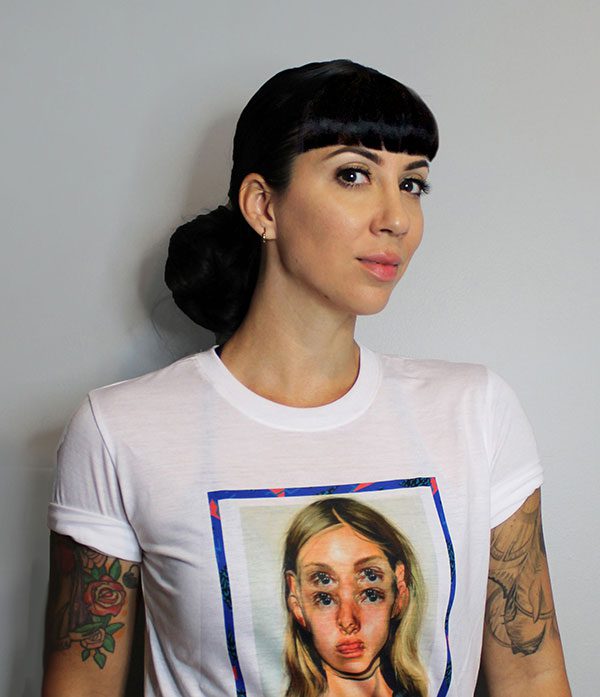 Mentoring Emerging Artists
Not sure if you're an emerging artist? Find your stage here.
MEDIUM: Oil Paint
SPECIALTY: ✔ Generalist 
Internationally renown as the Queen of Double Eyes, Alex Garant studied visual arts at Notre-Dame–De-Foy College just outside Quebec City. After graduating in 2001, she ultimately settled in Toronto, Canada. She decided to truly commit to her passion for Arts after suffering from a heart attack in 2012, changing forever how she would see the world.
As a pioneer of Contemporary Figurative Op Art, her oil paintings offer a graphic quality combined with traditional portrait techniques. Garant establishes herself as one of the leaders of analogue Glitch Art by using patterns, duplication of elements,  symmetry and image superposition as key elements of her imagery. Her paintings are a reflection on human duality, the battle for self-definition between one's inner self and outer persona. 
Represented by galleries in Canada, United States and Australia, her works have also been shown in several museums including the Museum of Art and History (MOAH) in California, the Mesa Contemporary Arts Museum in Arizona, the Honolulu Museum of Art in Hawaii and the Fullerton Museum Center in California. 
Alex's EXPERTISE
Listed below are this Mentor's specialty skills. Join this group if you want to grow in these areas.
Specialty: ✔ Generalist
Supplies and Tools – what to use, where to save, and where to spend
Running your art business the day-to-day
Products, Prints, & Reproductions
JOIN NOW
select your mentorship group
If the group you're interested in has a waitlist, you have the option to join another group to get started. When your group opens we can transfer you over.
Emerging
Mentorship Membership
$ USD
87
/

Monthly Membership
Next session: September 28, 2023
On the 4th Thursday of every month
This global group meets at:
5:00 PM - 7:00 PM MDT

Thu


7:00 PM - 9:00 PM EDT

Thu


12:00 AM - 2:00 AM BST

Fri


9:00 AM - 11:00 AM AEST

Fri



...and your timezone too!
Contact us if you need help
$ USD
87
/

Monthly Membership
Next session: September 27, 2023
On the 4th Wednesday of every month
This global group meets at:
5:00 PM - 7:00 PM MDT

Wed


7:00 PM - 9:00 PM EDT

Wed


12:00 AM - 2:00 AM BST

Thu


9:00 AM - 11:00 AM AEST

Thu



...and your timezone too!
Contact us if you need help