Richard Kitson
MASTER ARTIST
Mastrius Artist Mentor
This artist is mentoring at Mastrius. Visit our How It Works page for membership details.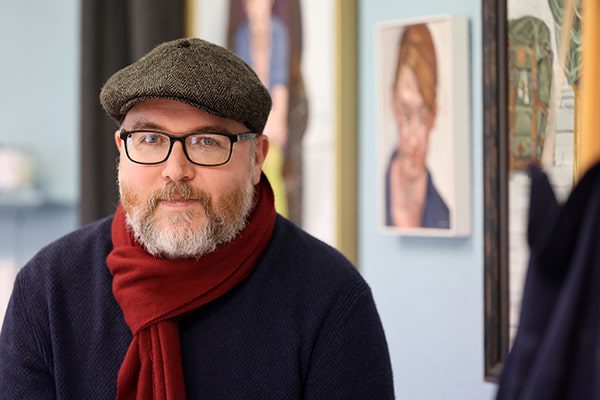 Mentoring Emerging Artists
Not sure if you're an emerging artist? Visit our How It Works page.
MEDIUMS: Oil | Graphite
SPECIALTY: ✔ Technical 
Richard Kitson is a British artist based in Barnsley, South Yorkshire. Richard's figurative works are painted during live sittings as he likes to involve his sitters in the painting process. Richard's sitters are most often family members and friends, giving his work an autobiographical theme. Kitson is concerned with painting natural portraits without exaggeration or idealisation, responding to his sitters over weeks and months of observation. During the painting process conversations and moods differ, feeding into the work as it develops. During and since the pandemic, Richard began working from photographic references to enable him to develop his work where live sitting weren't possible. This practice has been especially useful for Richard when undertaking portrait commissions.
Richard's EXPERTISE
Listed below are this Mentor's specialty skills. Join this group if you want to grow in these areas.
Specialty: ✔ Technical
Supplies and Tools – what to use, where to save, and where to spend
Studio Setup for Art Production
"Mastrius has done wonders for my confidence. I have managed to step way outside of my comfort zone which has in turn given rise to so many more opportunities to further my art career."
~ Deb, Emerging Artist
JOIN NOW
select your mentorship group
If the group you're interested in has a waitlist, you have the option to join another group to get started. When your group opens we can transfer you over.
Emerging
Mentorship Membership
Next session: June 7, 2023
On the 1st Wednesday of every month
This global group meets at:

9:00 AM – 11:00 AM MDT Wed

11:00 AM – 1:00 PM EDT Wed

3:00 PM – 6:00 AM BST Wed

2:00 AM – 4:00 AM AEST Wed

…and your timezone too!
Contact us if you need help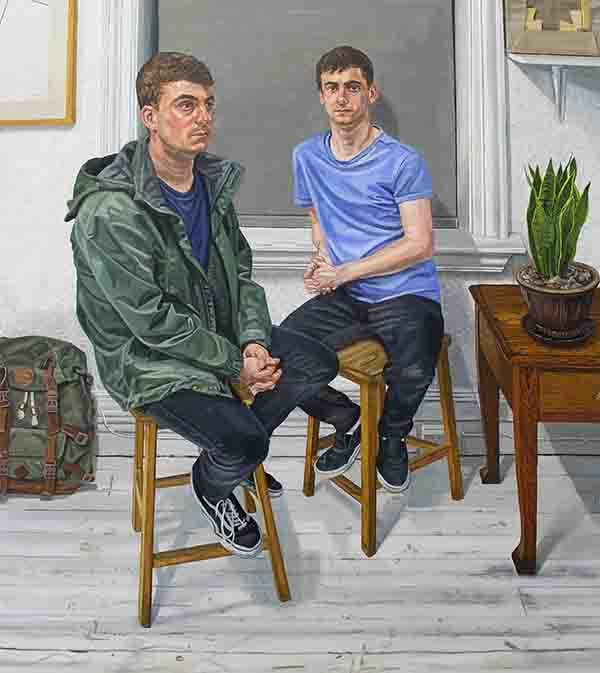 Richard's work is underpinned by a training in academic drawing and life drawing. In addition to his figurative works, Richard paints landscape and still life subject matter.
Richard's landscapes often depict places close to his home that he feels a connection with. Likewise, his still life works depict personal objects collected over several years and presented within his studio environment.
In 2018 Richard participated in Sky Arts Portrait Artist of the Year where he painted Paralympic athlete Kadeena Cox MBE at the Wallace Collection in London.
2018 also saw the opening of Richard's first solo exhibition at the Cooper Gallery in Barnsley. Richard's first international solo exhibition took place during the Spring of 2019 at the Labor Im Chor gallery, part of the Museum and Galerie im Prediger in Schwäbisch Gmünd, Germany.
More recently Richard has had work selected for the Royal Society of Portrait Painters exhibition in 2020 and 2023.