Join a Supportive, Non-Competitive Community of Growing, Professional and Master Artists
LIVE Monthly Mentorship Sessions
Never Pre-recorded
150+ Artist Mentors Available
Accelerate Your Art Journey Today!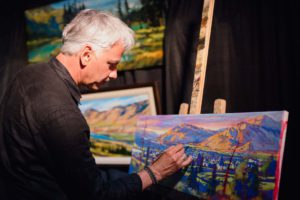 Learn Direct From
MASTER ARTISTS
Join a Supportive Non-Competitive Community of Growing, Professional and Master Artists.
LIVE Monthly Mentorship Sessions,
Never Pre-recorded.
150+ Master Artist mentors to choose from.
Accelerate Your Art Journey Today!
We help motivated artists accelerate their journey with accessible mentorship.
FREE eBook
ADVICE from 19 Master ARTISTS – "What I Wish I knew when I was an Emerging Artist"
ARTIST MENTORSHIP COMMUNITY
Get more than an art workshop, art class, or formal art education.
Join Mastrius to learn direct from Master Artists. You can choose from 150+ successful artists. Our Masters help you to fast-track your technical skills, find your style, learn to market and sell your art, and achieve your business goals!
Live & Interactive Group Mentorship Sessions.
Never Pre-Recorded.
Access to 150+ Artist Mentors. Find Your Community of Like Minded Artists.

Monthly Sessions
2-hours. Groups of 3-8.

Support
Direction & Accountability.

Archived Recordings
Never Miss a Session.


No Obligation
Cancel Anytime.

Risk Free
90-day Money Back.
ATTENTION MASTER & PROFESSIONAL ARTISTS
Help growing artists avoid the mistakes and detours you had to endure!
Join the Mastrius Team. Apply Now
Live PANEL
STudio Tours & Setup
Thursday, March 23
5 – 6pm MDT
7 – 8pm EDT
11pm–12am GMT
10am–11am AEDT (Friday)

Join Mastrius Mentors CM Cooper and Deb Mostert for a LIVE panel on Studio Setup and Tour.
Always LIVE & INTERACTIVE!
Tickets are ONLY $10 | FREE for Mastrius Members
🎙️ Event recording available for Mastrius Members only
Not Ready for a Mentorship Subscription?
Join the community with an Events Membership for ONLY $21 per month!