VERONICA FUNK
Mastrius Master Artist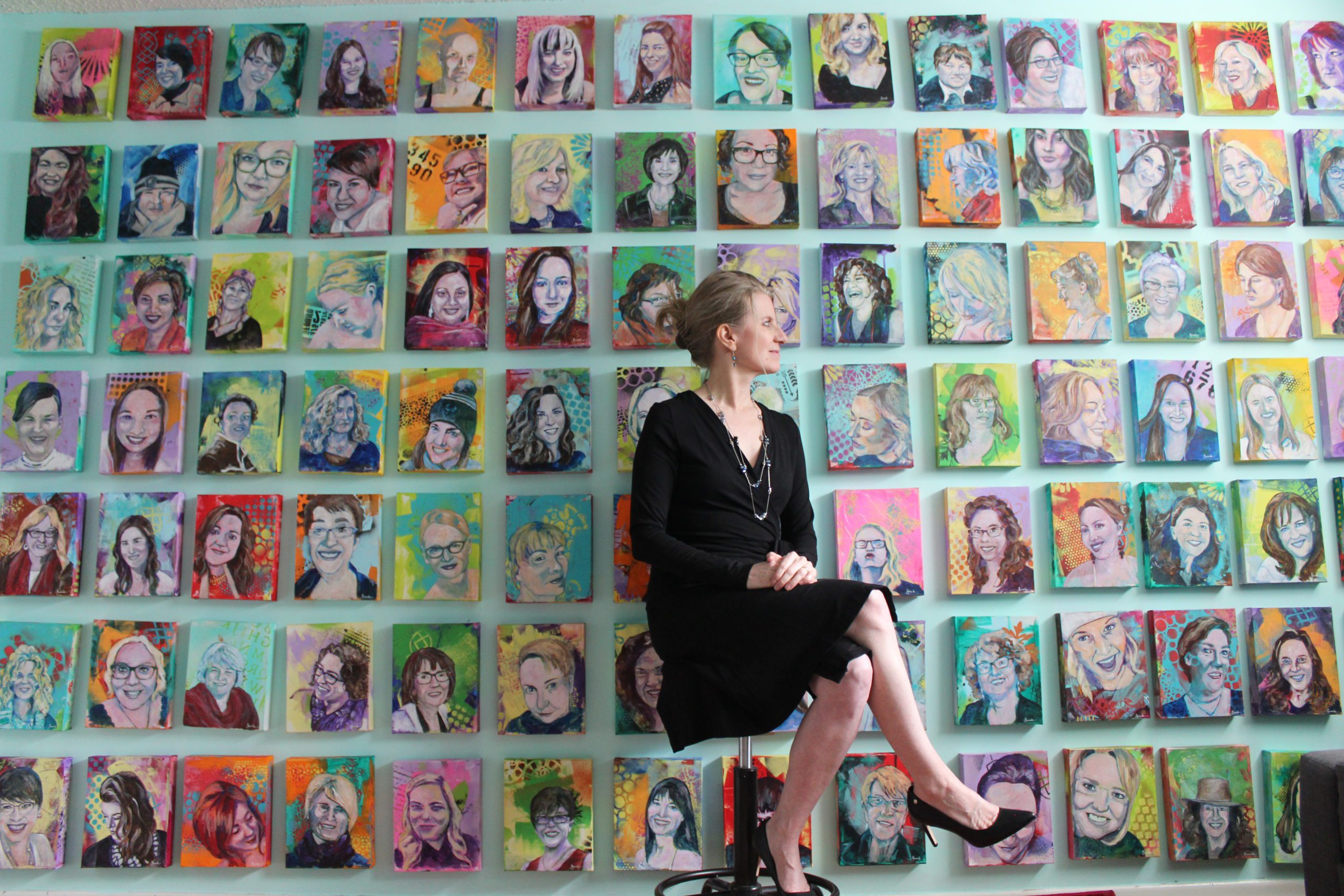 Now living in the foothills of the Rockies, Veronica creates visual stories inspired by contemporary street art. Painting professionally for almost 25 years, in the last decade she has amassed a huge body of work comprising significant portrait projects: 52 Weeks, The Grandmothers, Nasty Women, Women's Work, Heroes, and more.

Her collections are ambitious, but important. They house the stories of women who inspire and encourage others with their honesty, vulnerability, and resilience.
Over the years, Veronica's work has been featured in numerous art books and magazines, including on the cover of What Women Create, and recognized with a multitude of awards. Many of these awards acknowledge Veronica's role in developing the artistic and cultural landscape around her. "My focus as an artist has always been to collaborate."
At Mastrius, she is a generous and intuitive mentor, guiding emerging artists through the ins and outs of creating their own cohesive collections and bodies of work.
Author: Mastrius
Date: April 9, 2022
Find Your
Master Artist GROUP!
Connect with the worlds best!