Tylan Lambert
By LevellingUp
Meet an #LUartist who doesn't hesitate to paddle out into deep water and take on big waves—Australian acrylic painter TYLAN LAMBERT!
From his early paintings at 12 years old to setting up his own studio, @TylanLambert has been inspired by the beautiful and rugged coastline he grew up in. He freshly depicts sea and landscapes of his home country and has already felt the rush of a swelling art career—exhibiting at Quiksilver & Billabong surf events and seeing kids walk down the street in a pair of sold-out board shorts emblazoned with his artwork (of which he has a pair framed on his wall).
Three months ago, Tylan embarked on another adventure—moving with his wife to Senegal, Africa to begin a new job as an engineer in the energy sector.
"Moving to a new country where you don't speak the local language and don't know anyone else, the LevellingUp classes help motivate me to keep painting."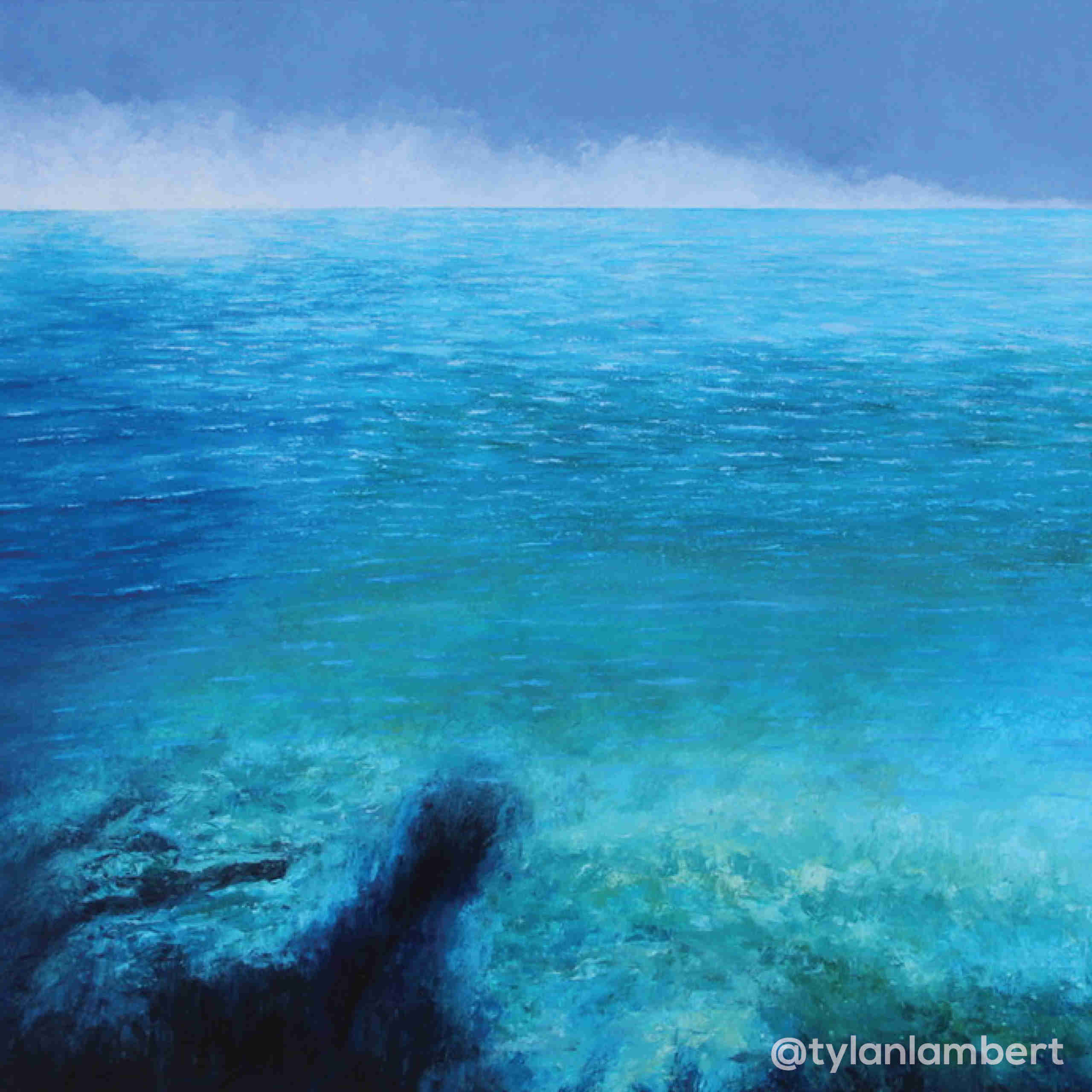 "It's nice to zone in for a few hours and at the other end, you've created something. If I haven't painted in awhile, I'll start craving it, to just express myself."

FOLLOW @tylanlambert to get swept away by the feeling that you could just jump on a board and be free!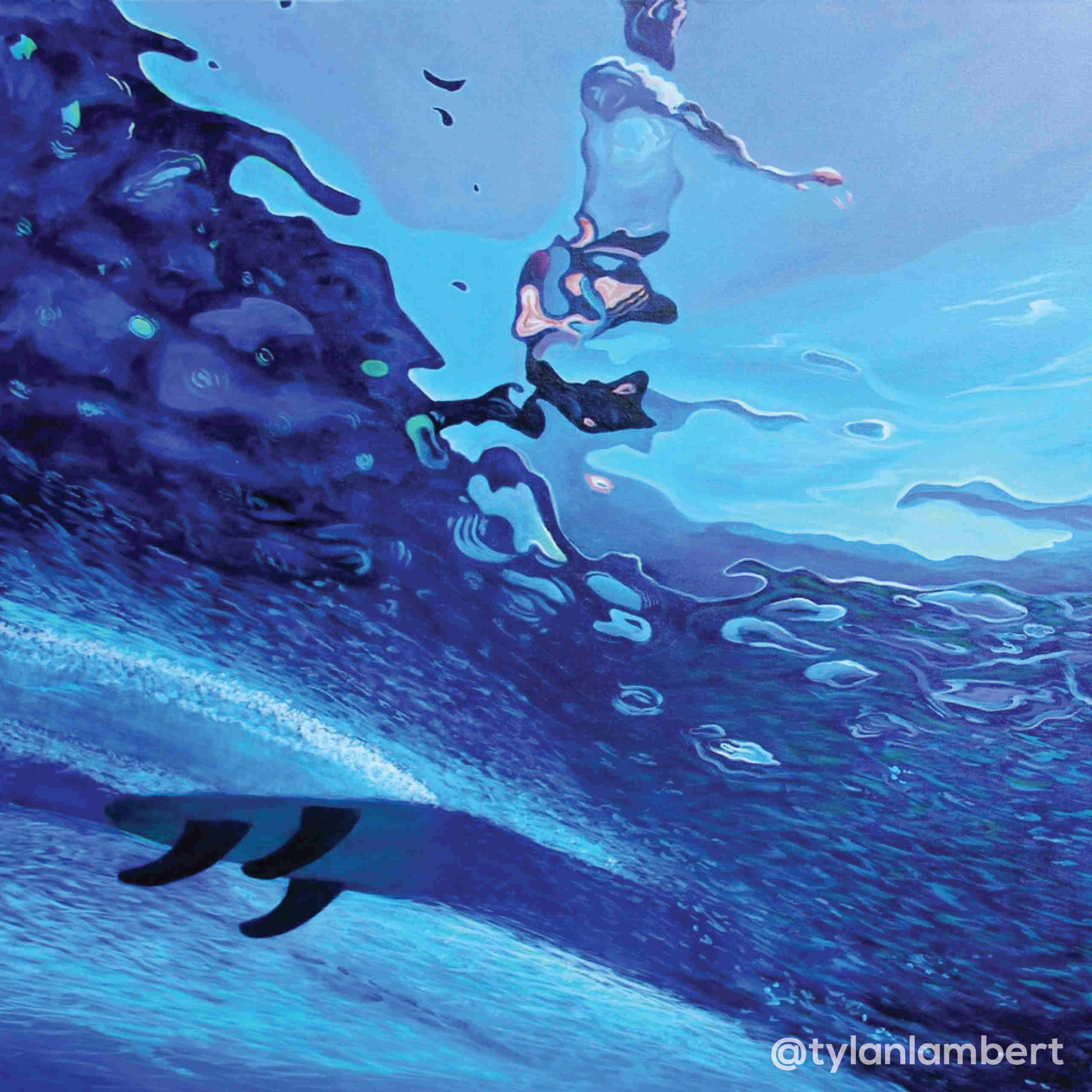 Easier said than done. While Tylan brought his more transportable paint supplies with him on the plane, sourcing canvases and solvents has been a process. His focus is on sketching while he sorts out a new studio in Dakar. And he hasn't been left idle, thanks to the local surf.
With the guidance of #LUmaster Leon Holmes and the easing of pandemic restrictions in the future, Tylan hopes to travel and paint more varied landscapes—developing his unique style and continuing to do what he loves.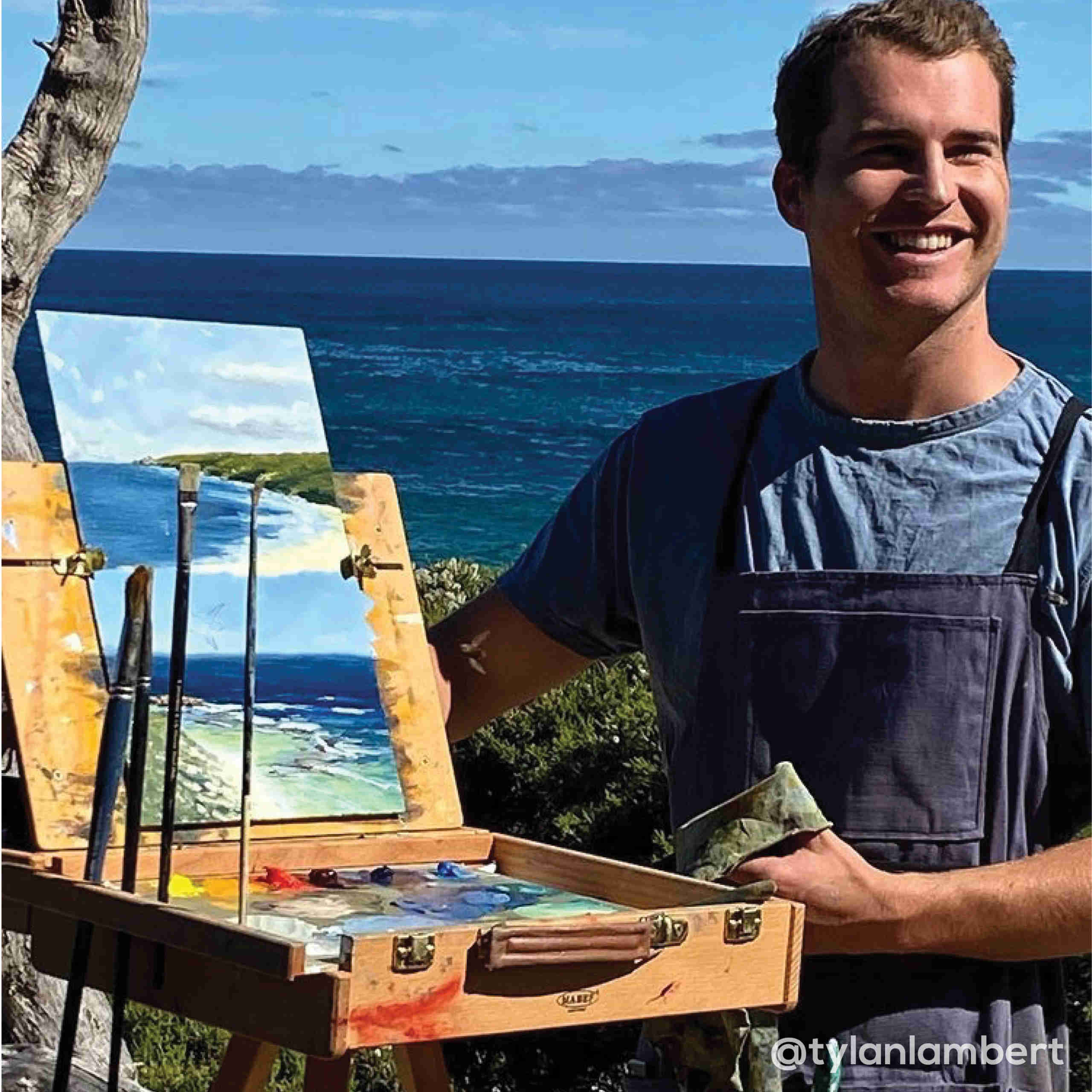 Author: LevellingUp
Date: July 22, 2021
Find Your
Master Artist GROUP!
Connect with the worlds best!