Shirley Hauck
By Mastrius
Award-winning art quilter turned painter, her art is now collected as far away as Ireland—meet #mastriusartist SHIRLEY HAUCK!
For decades, Shirley's creativity took the form of intricate designs in fabric. She won US competitions in surface design and first place at the Calgary Stampede. But the start of the pandemic marked the end of Shirley's quilting era.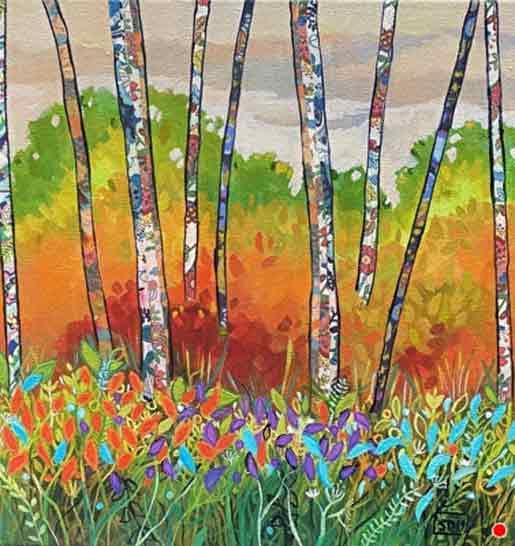 "I invested most of my life in fabric and I still wanted to use it, so everything I do has fabric in it. It kind of just took off—I love it!"
While Shirley was successfully selling her paintings, there was still much ground to cover and she found herself asking, "Where do I go from here?" The Mastrius community and Mastrius Masters Veronica Funk, Ardith Goodwin, and Sharon Lynn Williams have helped her answer that question.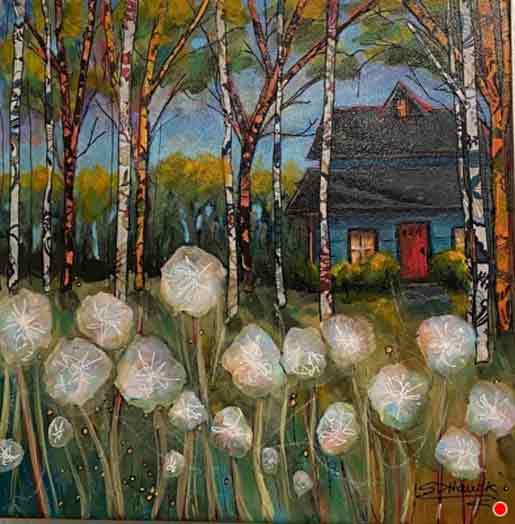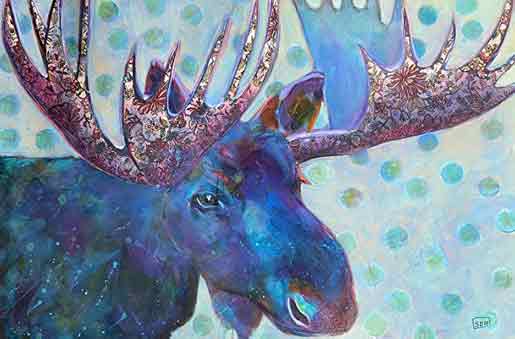 "I have arthritis and quilting is a lot of hard work on my hands. During the lockdowns, you couldn't get in to see a rheumatologist. It was easier to hold a brush than it was to manipulate fabric."
Shirley started painting more seriously, creating her own style of mixed media by incorporating her deep knowledge of fabric into each and every piece. She successfully sells much of her work—wooing collectors with her bright colours and unique approach.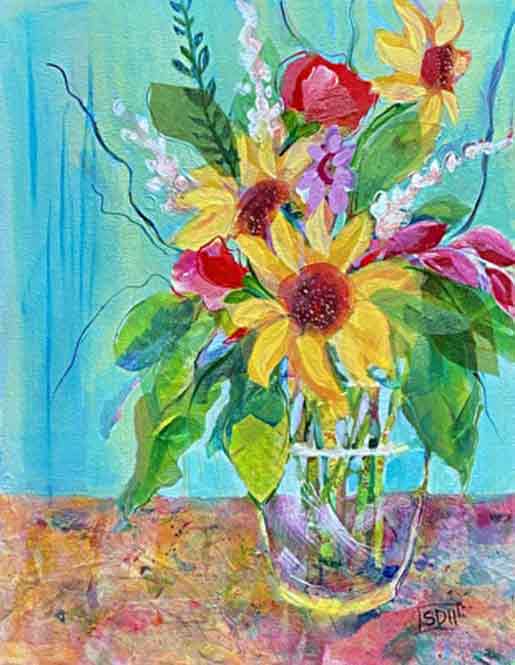 "The [Mastrius] community is so giving. I've met so many people who have given me so many tips and helped me to do this. I have a website now—who knew I could have a website?!"
FOLLOW @shirleyhauckart to see her last beautiful quilt honouring the mask makers of the pandemic, her joyful fabric and acrylic paintings, and her new work in the upcoming Mastrius Art Show!
Author: Mastrius
Date: July 18, 2022
Find Your
Master Artist GROUP!
Connect with the worlds best!