Shannon O'Blenes
By LevellingUp
We could have a whole Mastermind group just for engineers/artists!
Meet SHANNON O'BLENES—Alberta-based artist with degrees in both physics and engineering. Shannon has an amazing story that has taken her all over the world for work, from Columbia to Scotland to the jungles of Indonesia. The desire for more stability brought her back to Edmonton 8 years ago, where she began painting in earnest.
While Shannon may come across as a low-key, laid-back artist, her studio will relieve you of that misconception. Her upstairs loft is decked out for watercolour, printmaking and dry work (including a lamp working studio to make glass beads), a main floor studio for oil painting, and a basement set up for photography and framing. She also designs and creates stacks of her own sketchbooks, which are works of art in and of themselves.
One of the coolest things about Shannon is that, as a process engineer, she is comfortable with the transitional nature of creating. She regularly posts pictures of her art in various stages of completion and is committed to putting in the time and effort to improve her skill and talent over the long haul.
"I will never regret spending the time to really learn."
FOLLOW @shannonoblenesart for a comrade in the creative journey!
We love having you in the LU community, Shannon. Keep being you!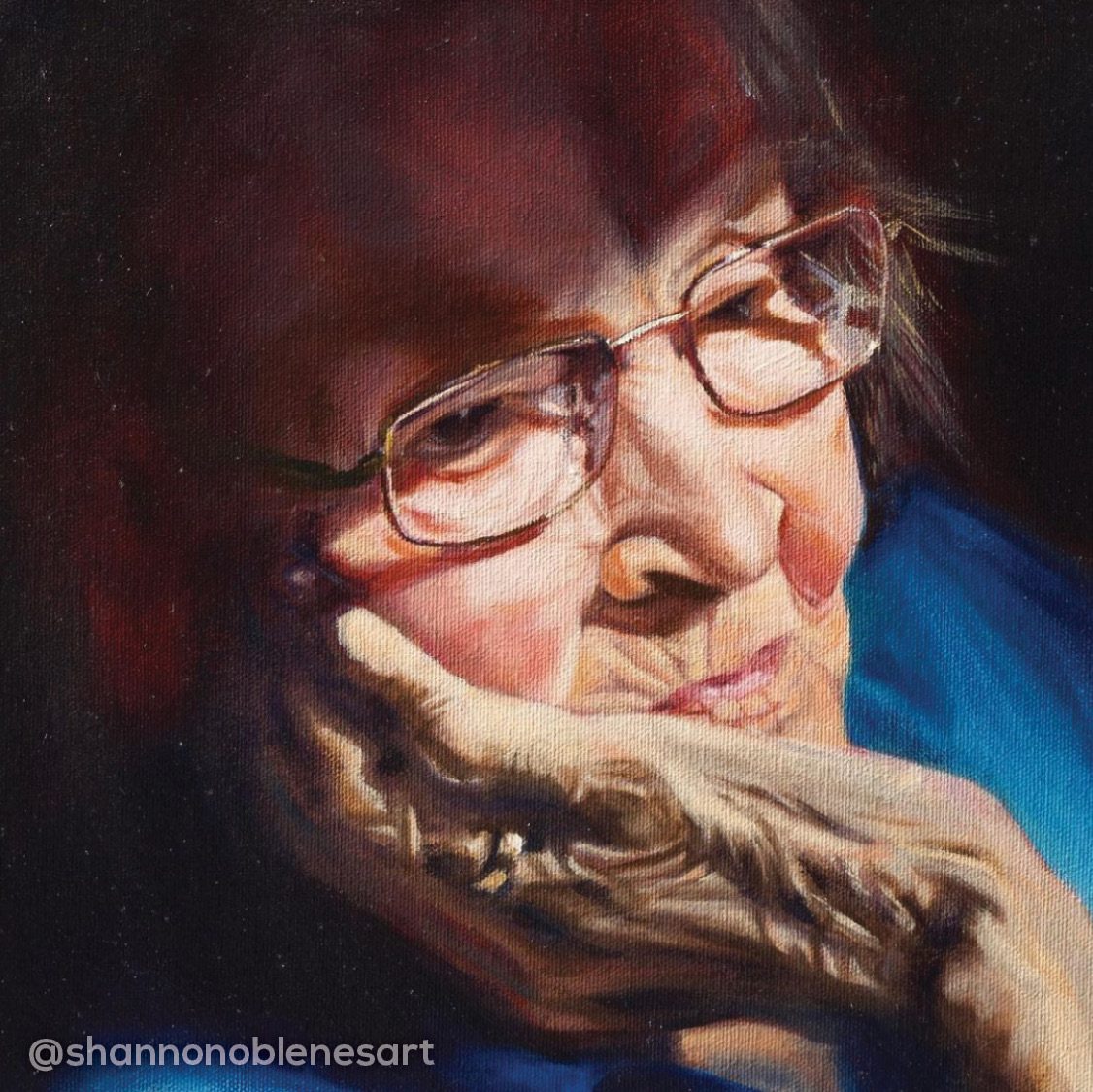 It may seem ambitious, but Shannon is an ambitious artist with self-described "big, audacious plans." Including her goal to retire by the age of 50 and devote her time to growing as an artist—which is what brought her to the LU community.
"Before LevellingUp, I really could not find anyone to explain to me what the business of art actually looks like."
She found that and more in #LUmaster Sheila Davis. Months later, Shannon now works with master Jean Pederson, adding thoughtful content to the artist conversations and cameos from her cats.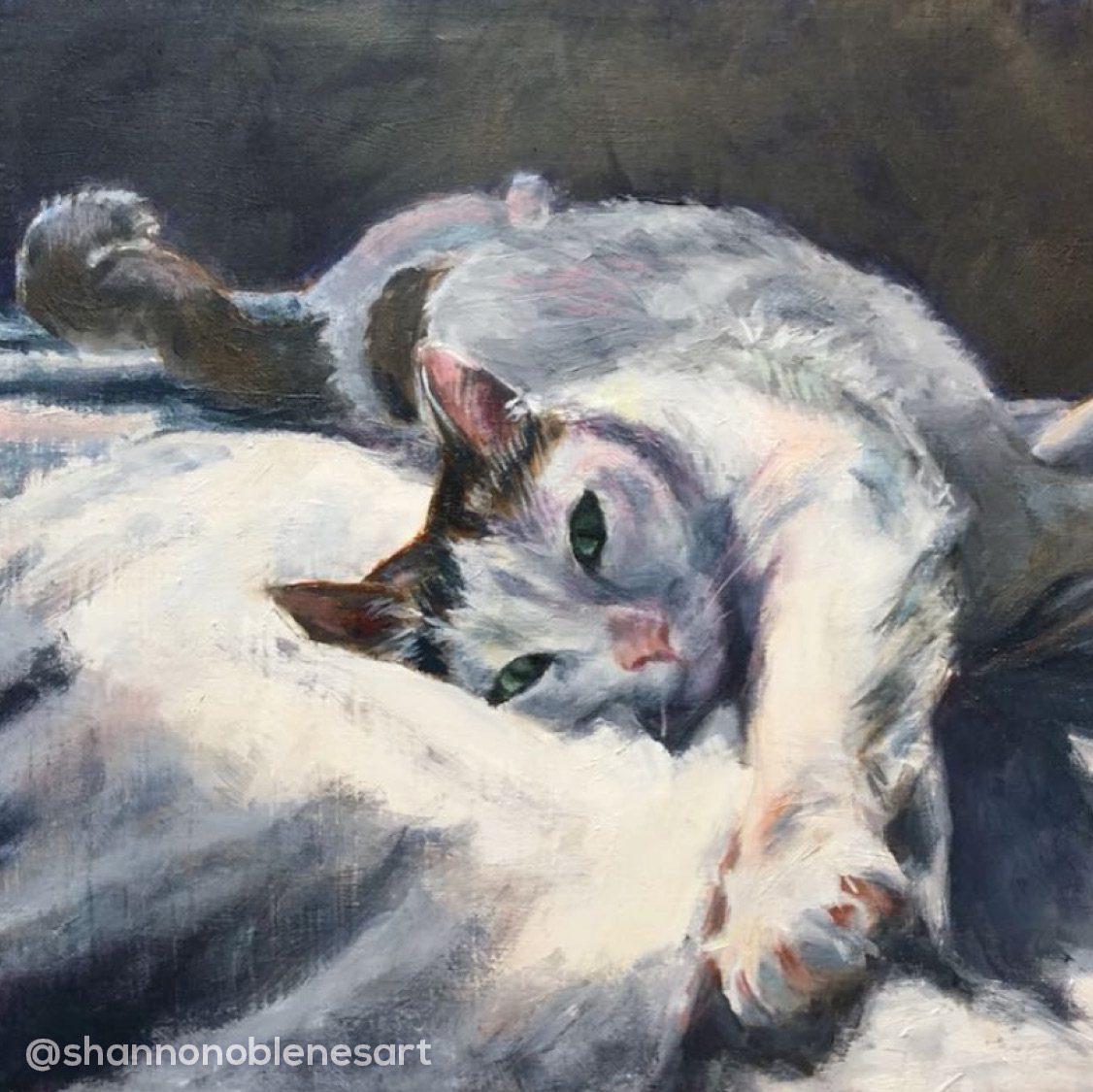 Author: LevellingUp
Date: December 9, 2021
Find Your
Master Artist GROUP!
Connect with the worlds best!